The artist Jiao Xingtao was born in 1970 in Chengdu, Sichuan Province. He graduated from the Sichuan Institute of Fine Arts in 1992.
Jiao's highly conceptual sculptural art stems from his interest in subverting the canons of sculpture. Most of his works use recuperated objects such as in his series of sculptures made from Wrigley gum wrappers. The wrappers are worked into the shape of balls or busts that seem, for example, to reveal the figure of Chairman Mao under their wrapping.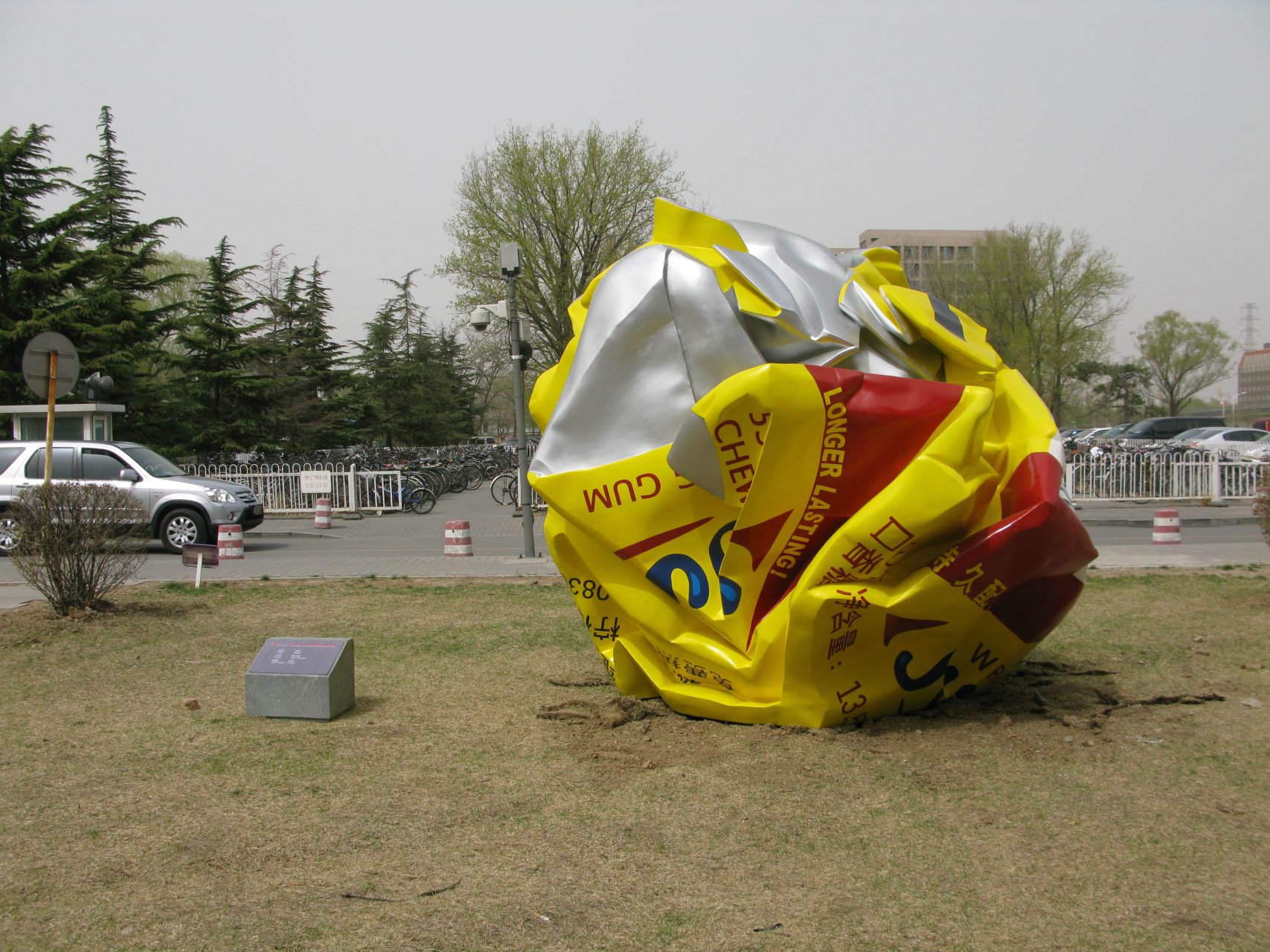 Another series of works transforms battered cardboard boxes into a work of art. Jiao sculpts the box slumped over itself, folded into meanders of material or sliced into decorative shapes, far from the original use for which it was created.
Further series wrap camouflage patterns around hunting trophies, such as an elk head or other game. Jiao Xingtao's work is concerned with wrappings as surfaces. All his wrapped objects reveal or suggest more or less clearly the shapes contained, adding actual layers of product to a three-dimensional work that is supposed to be only one layer.
By creating representations of the containers as sculpture, Jiao's work attempts to expand the dimensions of his art. But at the same time, the distinction between the container and the content is never clear, the shell sometimes blending and merging with the form of the objects it contains.