The goal of HAS Magazine is to discuss pressing topics through the analysis of a wide range of themes in the humanities, the social sciences, and the arts. Conceived as a magazine for the broadest possible range of readers, HAS offers a space for staging the most creative, enlightening, imaginative, and socially relevant interactions of the humanities and the arts.
Our aim is not simply to report on existing ideas or to reproduce art that examines issues of importance, but to contribute to the achieving of actual progress in cultural exchange and multi-disciplinary collaboration. Information, education, creativity, communication, and thought provocation will be merged, in order to provide a platform for positive change in society—local and worldwide—with the help of the humanities and the arts. We connect curious readers with enthusiastic writers and practitioners willing to work to improve upon current global challenges, through demonstrations of how the humanities and the arts can have an impact on society.
HAS Magazine is an initiative of the Humanities, Arts and Society project with UNESCO-MOST, the International Council for Philosophy and Human Sciences, Mémoire de l'Avenir and Global Chinese Arts & Culture Society.
We welcome contributions from scholars, researchers, critics, artists, and any interested parties who find the above aims important and would like to be part of the project. HAS Magazine is not an academic journal and texts should be written in a language accessible to a broad, non-expert audience. HAS is not a commercial venture and is available online for free in English, French and Chinese in order to reach the broadest possible audience. Due to the non-profit nature of the publication, contributions are on a voluntary basis.
The published contributions include essays, reviews, critiques, interviews, artistic projects, video and photo reportages, and news. The editorial committee is constituted by members of UNESCO-MOST, the International Council for Philosophy and Human Sciences and Mémoire de l'Avenir.
Politically biased or discriminatory content will not be accepted. Promotional or commercial content should be avoided.
The theme of the fourth issue is Engagement and Contemplation: Two elements inherent of Care. We aim to investigate this topic from a multi- and cross-disciplinary perspective—including but not limited to philosophy, history, anthropology, archaeology, literature, sociology, economics, political science, and post-humanities scholarship.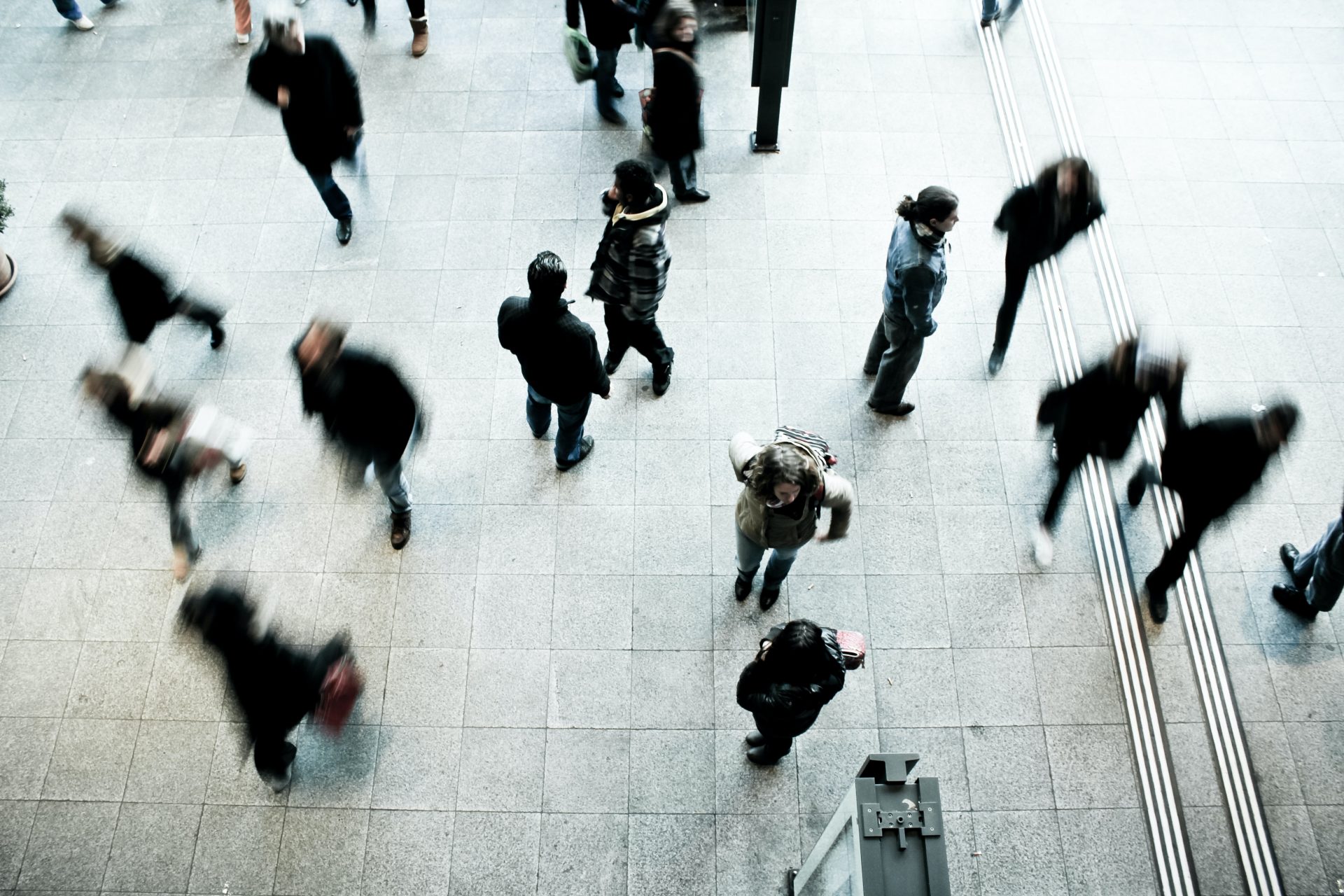 More information about the theme
Engagement is a mindful way of life, a call for action. It builds from self-awareness and the understanding of one's capacity to judge and act. It is a commitment, an approach to life, inherited in modernity as a moral consequence from historically binding obligations. Engagement is about acting, sometimes in order to alleviate distress, to help or encourage others. It is about feeling invested of a mission. It is movement guided by a desire of transformation. Engagement leads to taking care by direct involvement and practice.
Contemplation is a mindset characterised by a heightened awareness of life. It is a mode of perception based on the observation and attention to all things living, identities, otherness, and contradictions. Contemplation builds from self-uncertainty and the understanding of one's limitations, avoiding judgement and erroneous action. Contemplation is a pledge for precaution, guided by scepticism in the face of visions of the future. It encompasses reflection and care.
Often perceived as opposites within philosophical and religious disputes, engagement and contemplation carry the contradictions of human agency. Engagement inspired the condemnation of, for example, slavery and of the holocaust, but it also led to the violent destruction of lives and cultural traditions in the name of certain ideals. Contemplation is the first step toward enchantment, appreciation, and creativity, but it has also led to indifference, apathy, and oblivion.
Engagement and contemplation are elements of the asset of care. Contemplation invites engagement. Both bring one to a state of care, yet taking care of someone or something may be a positive or a negative process, depending upon what frames that process and the perspectives of those involved in it. Should we privilege one over the other? Some past societies fostered the virtue of contemplation, which often perpetuated inequalities. This has created the trend, in the last few centuries, to privilege engagement, but a large part of the current dilemmas regarding sustainability have been triggered by it. Contemplation seems to be insufficient in face of catastrophes, while engagement seems to find it difficult to distinguish between caring and patronizing.
The arts echo these debates and postures, in close relation with ethics and aesthetics. However, when assessing art history, most of us, at present, do not consider those values as being essential in distinguishing between major and minor art work. How will our actions, engagements, and contemplations be assessed in the future, if they will be assessed at all? And how can we approach care in our society, when understanding the present care in relation to transformation, which only occurs in the flow of time?
Care can be seen as central to all of the most urgent challenges that our societies face today on a global level, including climate change, ageing populations, gender equality, education, and poverty. In tackling these issues, the humanities and the arts provide crucial insights, and have important roles to play. To reach solutions, there is a need for philosophical, historical, and critical perspectives.
In the face of global warming and environmental degradation, the notion of care has also become urgent with respect to non-humans and with regard to the relation between the local and the global. Care forces us to consider our interdependence, to look inward and outward simultaneously. In philosophy, the ethics of care proposes to focus moral action on individuals and interpersonal relationships. Care puts interdependence before competition and domination.
Other questions may include: How does care find itself within an individualistic global era? Why is care a part of an organic, interdependent relationship, as between animals, persons, etc.? What does care look like today? How can it be revalued? What relationships of care exist today in our communities, our nations, our global society? How can we care for our tangible and intangible cultural heritage? How are care and care relationships gendered? How can we give value and social capital to care? How can the humanities contribute to the development of more inclusive and just perceptions of care?
GENERAL REQUIREMENTS
Contributors may submit texts in English or French. The language should be accessible to a broad audience and non-experts of the subject.
Contributions can be up to 3000 words in length and include 3-8 images minimum 300 dpi
Contributions can also be presented in video (MP4) or audio formats (MP3).
Citations and references should use the Chicago-style.
Submissions accompanied by a short biography (100 words) and abstract
(100 words), should be sent to magazine@humanitiesartsandsociety.org.
For questions and more information: contact@humanitiesartsandsociety.org.
The deadline for submissions is July 8, 2021 at midnight, Central European Time.
has04
---
has04
HAS 04 : Appel à contributions – Engagement et Contemplation
La Revue HAS – Humanities, Arts and Society – lance un appel à contributions pour son quatrième numéro à paraître en novembre 2021.
Depuis sa création en juin 2020, la revue a pour objectif de décrypter les enjeux actuels, à l'échelle mondiale, par le biais des sciences humaines et des arts. Elle offre un espace d'expression aux initiatives les plus créatives, éclairantes, imaginatives et pertinentes sur le plan social toujours par le prisme de la créativité.
Notre intention n'est pas seulement de rendre compte de travaux existants ou de présenter des propositions artistiques, mais de contribuer au progrès par des échanges culturels et des collaborations multidisciplinaires. Information, éducation, créativité, communication, pensée critique seront ici réunies pour créer un tremplin vers un changement positif dans la société – à l'échelle locale et mondiale. Pour cela, nous proposerons à des lecteurs curieux les contributions de chercheurs et de spécialistes passionnés, désireux de relever les défis actuels en proposant des idées ou des actions à mener en même temps qu'ils démontrent comment les sciences humaines et les arts en collaborant ensemble peuvent avoir un impact sur
la société.
La revue HAS est une initiative du projet Humanities, Arts and Society avec UNESCO-MOST, le Conseil international de la philosophie et des sciences humaines, Mémoire de l'Avenir et Global Chinese Arts & Culture Society.
La revue propose les contributions d'universitaires, de chercheurs, de critiques, d'artistes, mais également celles de toute personne sensible aux objectifs de HAS et souhaitant s'impliquer. HAS n'est pas une publication académique et les textes doivent être vulgarisés afin d'être accessibles aux non-experts. La revue, afin d'être accessible au plus grand nombre, est gratuite et disponible à télécharger en ligne en français, en anglais et en chinois. De fait, en tant que publication à but non lucratif, elle ne peut pas proposer de rémunération aux contributeurs.
Les textes publiés comprennent des articles scientifiques, essais, critiques, entretiens, mais également des projets artistiques et des reportages vidéo et photos. Le comité éditorial est constitué de membres d'UNESCO-MOST, du Conseil international de la philosophie et des sciences humaines et de Mémoire de l'Avenir.
Les contenus biaisés ou discriminatoires ne seront pas acceptés. Les contenus promotionnels ou commerciaux doivent être évités.
Le quatrième numéro a pour thématique Contemplation et Engagement : deux éléments du Care. Nous souhaitons examiner ce sujet via une perspective multi et transdisciplinaire incluant – liste non exhaustive : la philosophie, l'histoire, l'anthropologie, l'archéologie, la littérature, la sociologie, l'économie, les sciences politiques, la linguistique, l'archéologie, l'esthétique, l'éthique.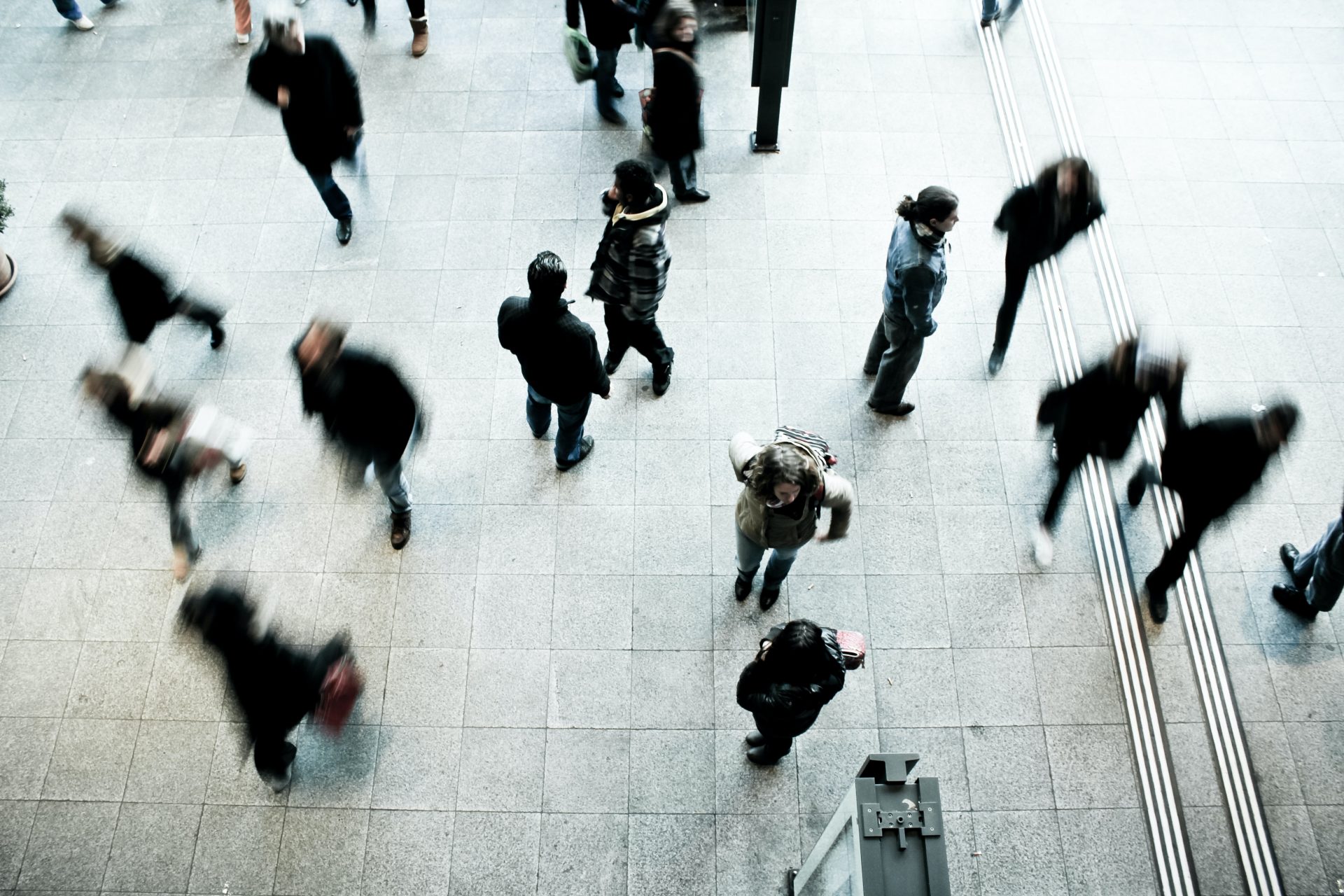 Plus d'informations sur le thème
L'engagement est une attention particulière portée à la vie : appel immédiat à agir, invitation à aider et encourager ou encore à soulager la détresse des autres. Il se nourrit d'une conscience accrue de soi et de ses capacités à discerner ce qui est juste, et à œuvrer. En cela, il s'agit une obligation morale héritée de la modernité. L'engagement demande donc de prendre ses responsabilités en tant qu'être humain. Il renvoie au care, marqué par une implication directe et une mise en pratique.
La contemplation est une posture d'observation attentive de l'existence. Il s'agit d'une approche basée sur l'observation et l'attention portées à l'altérité, aux identités et à leurs contradictions, ainsi qu'à nos environnements. La contemplation provient de l'introspection, laissant une place au doute et à l'acceptation de ses propres limites, sans formuler de jugement. La contemplation est un engagement précautionneux, guidé par un scepticisme raisonnable à l'égard du futur. Elle inclut réflexion et care.
Souvent considérées comme opposées dans les débats philosophiques et religieux, les notions d'engagement et de contemplation portent en elles les germes des contradictions de la nature humaine. Si l'engagement a par exemple rendu possible la condamnation de l'esclavage et de l'holocauste, il a aussi eu pour conséquence la destruction violente de vies humaines et de traditions au nom de certains idéaux. La contemplation, quant à elle, représente une aspiration à un état d'enchantement, de grâce et de créativité, mais peut tout aussi bien mener à l'indifférence, à l'apathie ou au déni de l'altérité.
Doit-on, dès lors, privilégier la contemplation ou l'engagement ? Dans le passé, certaines sociétés ont favorisé les vertus de la contemplation, ce qui avait pour effet de perpétuer des inégalités. Ce phénomène a engendré la tendance, au cours des derniers siècles, à privilégier l'engagement ou l'action sans préalable, ce qui a généré une grande partie des dilemmes contemporains, particulièrement en matière de développement durable. Tandis que la contemplation semble insuffisante face aux catastrophes, la différence entre bienveillance et condescendance est à questionner dans la notion d'engagement. Pourtant, en un sens, la contemplation est une invitation à l'engagement ; car ces deux éléments influencent fortement la perception du concept du care. Cependant, selon les systèmes dans lequel il évolue et les perspectives et intérêts des acteurs qui y sont impliqués, ce dernier peut tout aussi bien avoir des conséquences positives ou négatives.
Ces débats trouvent un écho dans les disciplines artistiques, qui se placent à la croisée des domaines de l'éthique et de l'esthétique. Cependant, la plupart d'entre nous ne considèrent pas ces valeurs essentielles à l'étude de l'histoire des arts et des cultures. Pourtant, les sciences humaines et les arts ont un rôle important à jouer aujourd'hui, en offrant un point de vue différent sur l'état du monde. Pour imaginer des réponses durables aux enjeux contemporains, nous avons besoin d'approches transdisciplinaires, à la fois critiques et philosophiques.
Aussi le concept du care se révèle-t-il crucial pour faire face aux défis auxquels nos sociétés sont confrontées aux niveaux local et global, tels que le changement climatique, la dégradation de l'environnement, le vieillissement des populations, l'égalité des genres, l'éducation, et la pauvreté, etc. Le care nous oblige à reconsidérer nos relations d'interdépendance, à regarder simultanément vers l'intérieur et vers l'extérieur. En philosophie, l'éthique du care propose de centrer l'action morale sur les individus et les relations interpersonnelles. Le care place donc l'interdépendance avant la logique de compétition et de domination, qu'elle soit culturelle, personnelle ou vis à vis de la nature.
Les questions peuvent inclure : Comment pouvons-nous aborder le concept du care dans nos sociétés, en prenant en compte sa conception actuelle et son évolution ? Comment le care s'exprime-t-il à l'ère de l'individualisme mondialisé ? Le care fait-il partie d'une relation organique et interdépendante ? Quels différents aspects le care revêt-il aujourd'hui ? Comment peut-on le revaloriser dans nos pratiques quotidiennes ? Quelles relations de care existent aujourd'hui dans nos sociétés, de l'échelle locale à l'échelle globale? Comment pouvons-nous prendre soin de notre patrimoine culturel matériel et immatériel ? De quelle manière le care et les relations de soins sont-elles genrées ? Comment pouvons-nous donner de la valeur et du capital social au care ? Comment les sciences humaines peuvent-elles contribuer à l'élaboration de perceptions plus inclusives et plus justes du care?
Conditions générales
Les contributions peuvent être envoyées en français ou en anglais. Le langage doit être vulgarisé et accessible au grand public.
Les contributions peuvent compter – jusqu'à 3000 mots et entre 3 et 8 images – minimum 300dpi
Les contributions peuvent aussi se présenter sous format vidéo (format MP4) ou sonore (format mp3).
Les citations et références académiques doivent être soumis en Chicago-style
Il relève de la responsabilité de l'auteur d'obtenir toutes les permissions nécessaires concernant les matériaux soumis.
Les propositions devront être accompagnées d'une biographie (100 mots) et d'un un abstract (100 mots) à envoyer à l'adresse suivante :
magazine@humanitiesartsandsociety.org
via Wetransfer ou autre plateforme de transfer de fichier
Pour plus d'information, contactez contact@humanitiesartsandsociety.org
Date limite d'envoi des contributions : 8 juillet, 2021 minuit, heure de Paris.
---