Pascal Nordmann has lived between Geneva, Paris, and Detmold, in northern Germany, where in 1986, he founded a theater company, the Chairos Theater" which he directed for ten years and for which he wrote texts, directed and created sets and props. The company toured in Germany, Poland, Switzerland, France, Austria and Holland.
Born in Paris, but of Swiss nationality, he now lives in Geneva. He leads several works (literature, dramatic writing, plastic arts and computer science), giving pride to place with a surrealist spirit to poetry, to the strange, to humor.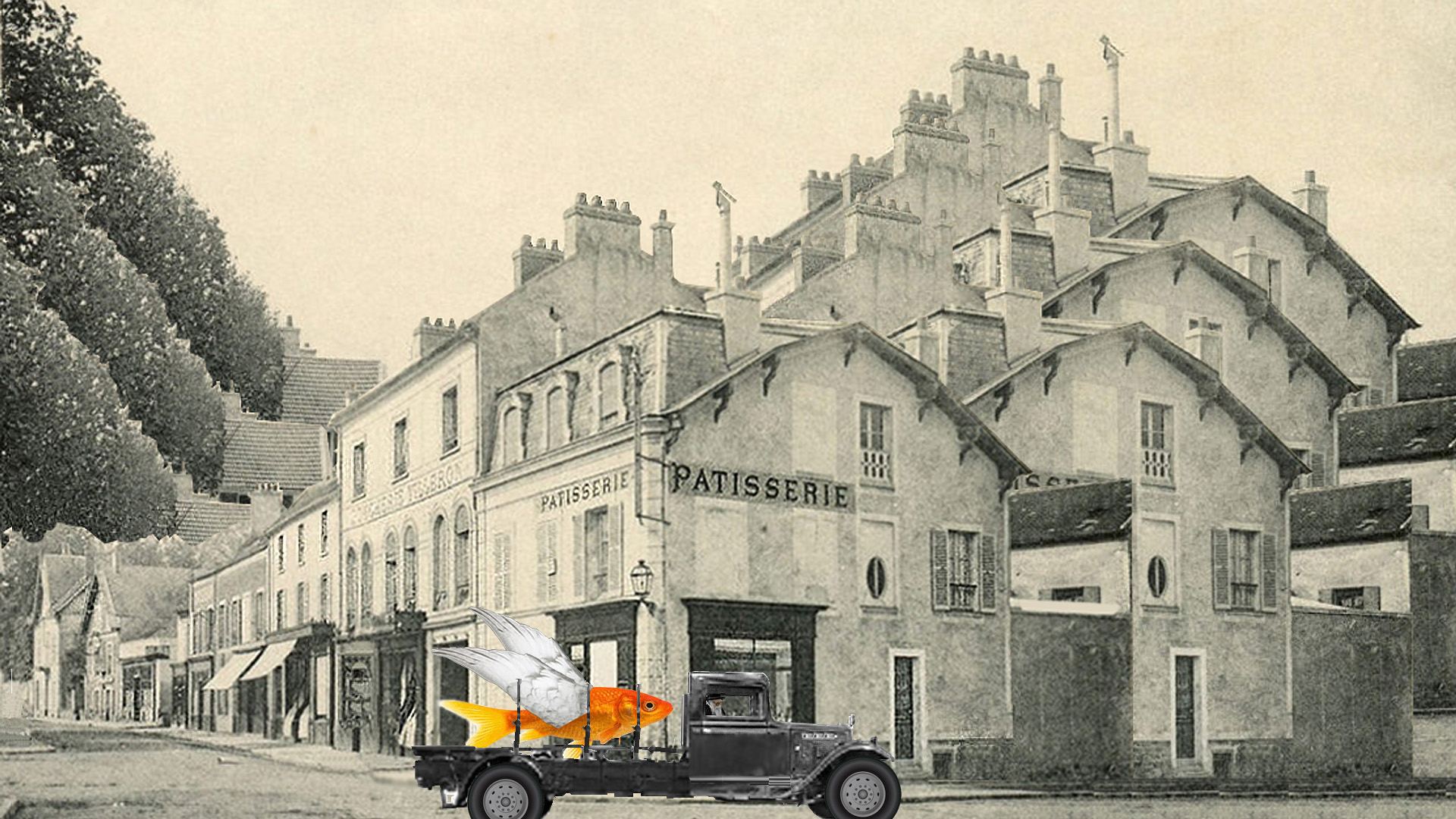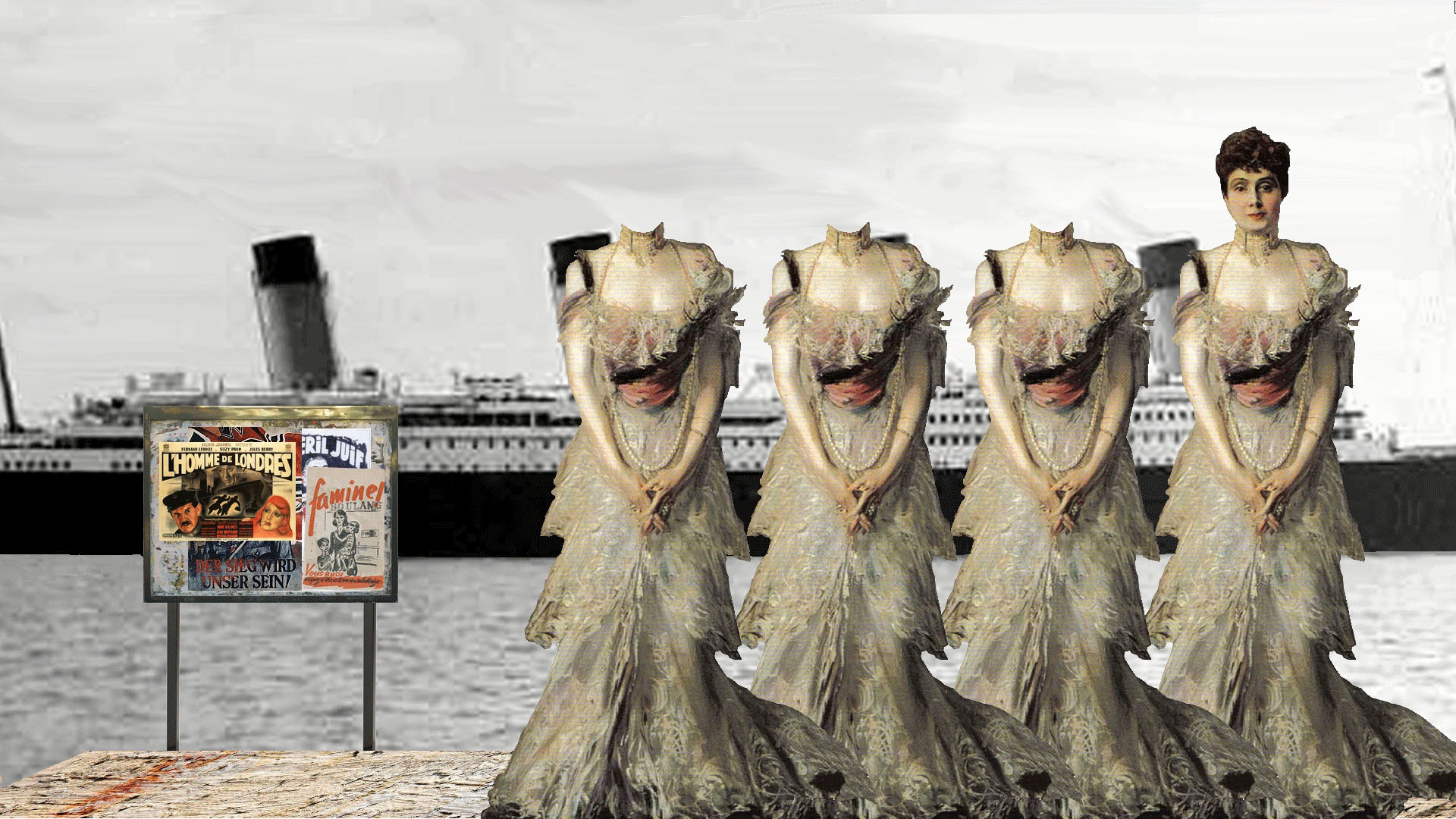 "Trilogy of Glory"
In a celebration of colors, sounds and movements, through a series of 156 images paying tribute to Max Ernst, Pablo Picasso or Paul Klee. Pascal Nordmann stages the memory of disaster in order to offer it – in a gesture of defiance – to the proponents of the eternal return, of national glories and old depraved moons.
The three parts represent a work on the same 20th century event : the German genocide perpretrated against European Jews.
Each part built around a central point includes an exhibition of 52 images, a short film of 18 minutes and a booklet of about thirty pages containing text and images
1st part : Un siècle de gloire (A Century of Glory) centered around France, is built on the intuition that what has been done will be done again. It is intended as a dedication to the agitators of certain ideas straight out of the past that are currently proliferating in the Western wolrd and elswhere.
2nd part : Après la gloire (After Glory) addresses the descendants of the survivors and questions the trace and weight of blood and terror, asking the question of how much the shadow of history can haunt the future and whether it can go so far as to turn victims into persecuor.
3rd part : A coté de la gloire (Beside the Glory) is addressed to Switzerland, where the author comes from, to question and illustrate the difficult position of witness, to cite, in sadness and dishonor, those who took advantage and to honor those who did not look away, sometimes disobeying to save lives.
"It's not about showing the unspeakable or making a documentary. Do not expect to find images of the unspeakable. The aim is to mourn, to mediate, even to pray, everything that, in a work of memory, accompanies the memory to make it bearable or at least to make it seem as if it could be bearable." – Pascal Nordmann
Erected like a small memorial, this trilogy reminds us of the pebbles that we leave on the grave of loved one or, more simply, behind us in order to find our way bck if we get lost.
As artist says, "the work of memory is never abstract, as long as it is accompanied by various types of emotions and, in the precise case, heavy emotions if I may use this barbarism."
Pascal Nordmann's work could thus be understood as the memory of memory, it shows the impact of the events of the past on those who do not want to, should not or can forget.
Thus, the subject goes beyond the context of the Jewish genocide alone to become a king of meditation on evil in general.