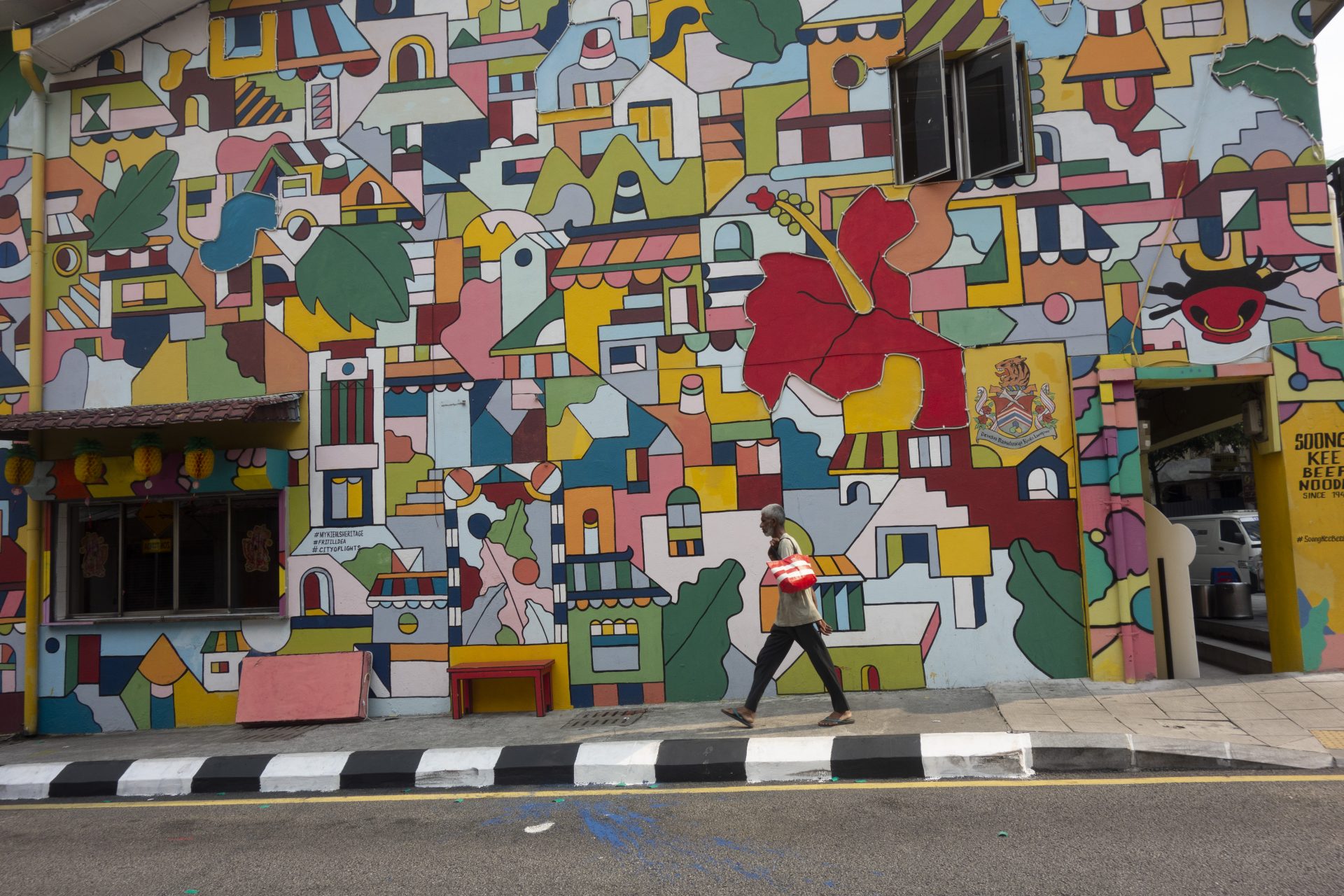 The history of art is closely linked to that of human society, and is the chronicle of the contribution of the arts to the establishment of a unified community. For the human race, artistic activity is a kind of confidant, a vector defining its raison d'etre, its values, and its objectives.
About 2,500 years ago, two wise men, Confucius and Socrates appeared in the East and West at a very similar time period, and they both understood the power of art and the diverse consequences it can have in the society. When teaching about various branches of art and techné, they were not always uncritical, nevertheless they paved the way for later interpretations of art and its influence on humanity.
Art allows humanity to sublimate itself, and to provide a virtuous dimension through art education. When Man becomes impregnated with Beauty and harmoniously acquires spiritual knowledge, he builds a common space where everyone can live in peace, in an environment of social cohesion.
The most emblematic works of art circulate throughout society, gathering the admiring gaze of an audience which finds in them a source of spiritual pleasure, compassion, and identification through their adherence to the themes represented. This is a major role of art in relation to society. A talented artist, if he or she takes their mission seriously, focuses their interest on society and the way it is composed of multiple strata and points of view. They study and analyze these things in depth, then create their works by associating the representation of their characters with observed social phenomena while integrating their own ideas, emotions, and artistic inspirations. This is how works of art become the vectors of the painter's artistic reflection. They are in return received by an audience who, through contemplation, can access the themes developed by the artist, sharing feelings and ideas with them.
Works of art thus form a bridge between the artist (sender) and the public (receiver) on both an intellectual and spiritual level. They allow the public to better understand social reality, to grasp the essence of the ideas embodied in the images produced by the artist. This communication has a positive effect on the public, similar to that offered by moral education or the teaching of virtuous ideas. Works of art also act as historical witnesses of their time. They are indirect representations of the reality of the society in which the artists live. They offer to society a visible form that allows it to imagine the most poetic expression of the real world. Moreover, they cultivate the taste of the public by enriching its spiritual and intellectual life.
Thus, when an artistic work represents real life, it becomes the bearer of its time by emphasizing its historical, geographical, and national characteristics. Its aesthetic value determines the development of moral, instructive, and educational dimensions.
If the notion of beauty is commonly associated with works of art, it also goes hand in hand with the notion of the good and true, the latter offering society the necessary elements to build the conditions for living together in peace and harmony. Once the artist has put the finishing touches to their work, it becomes visible to all, and is then subject to contemplation and interpretation. The plural, objective meanings are revealed as the public appropriates the work through aesthetic pleasure. It is through this process of aesthetic reception that the world gradually changes, and a better society finally emerges in an invisible but sensitive way.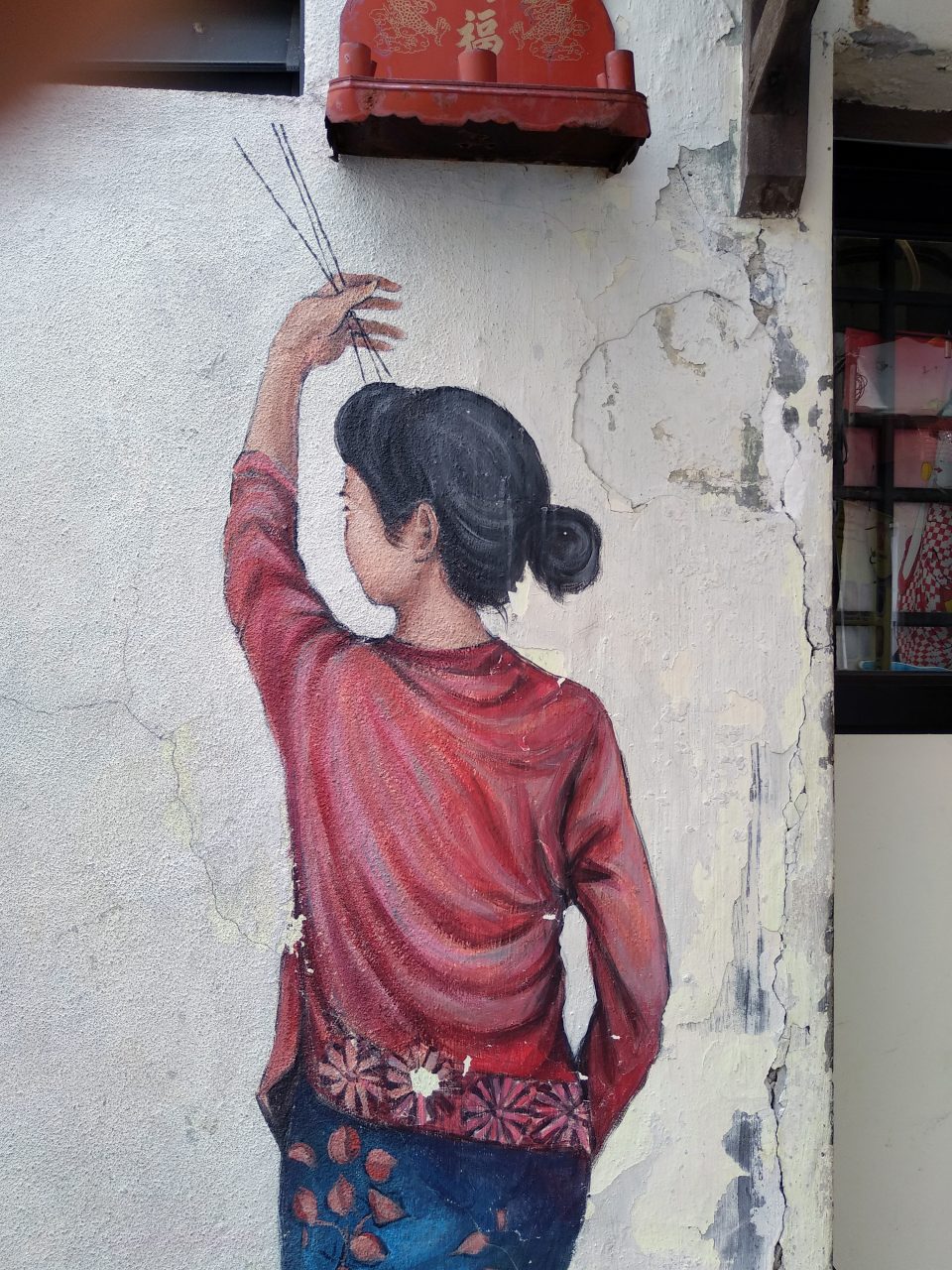 The effect produced by art is measured in terms of social progress and the emergence of an environment whose harmony and cohesion benefit a public that forms a taste for the beautiful, the good, and the true. This ultimately translates into a system of moral values, all the more so as the work in turn generates a public likely to understand and appreciate artistic creation. The production of an artist therefore consists not only in the subject of his or her work, but even more so in creating a new audience capable of appreciating the work. It is on this point that a dialectical link is established between the artistic creator and the public that appreciates it, although they are initially located at opposite points.
The works of art that are considered significant representations of the social reality of their time are, without exception, works that strike the public with a moral force that conveys an idea of progress, via an aesthetic power that deeply touches the human soul. This is done with the help of what is called "textual economy," by a poetic force that leads everyone who experiences it to surpass and sublimate themselves, not to mention a high mastery of artistic expressiveness via the means and techniques employed. Such works of art are given a permanent place in the sanctuary of eternal works of art, and exert on the public the influence of an inexhaustible source of education in Beauty. As Engels rightly said, "Beautiful works of art give the Man of Pleasure, courage and consolation and inspire him with a moral sense, knowledge of his own strength, rights and freedom, remind him of his love for humanity and courage." The positive effect of works of art is therefore to encourage people, through their gentle influence, to understand each other, to live together in harmony, and to act in favour of the construction of a common and universal home, animated by the spirit of freedom, equality, and solidarity.
In conclusion, art acts on the mind by circulating itself using vectors invented by human society to communicate ideas and concepts. Art thus manages to cultivate and develop in humans an aesthetic taste, allowing them to build a system of ethical and moral values.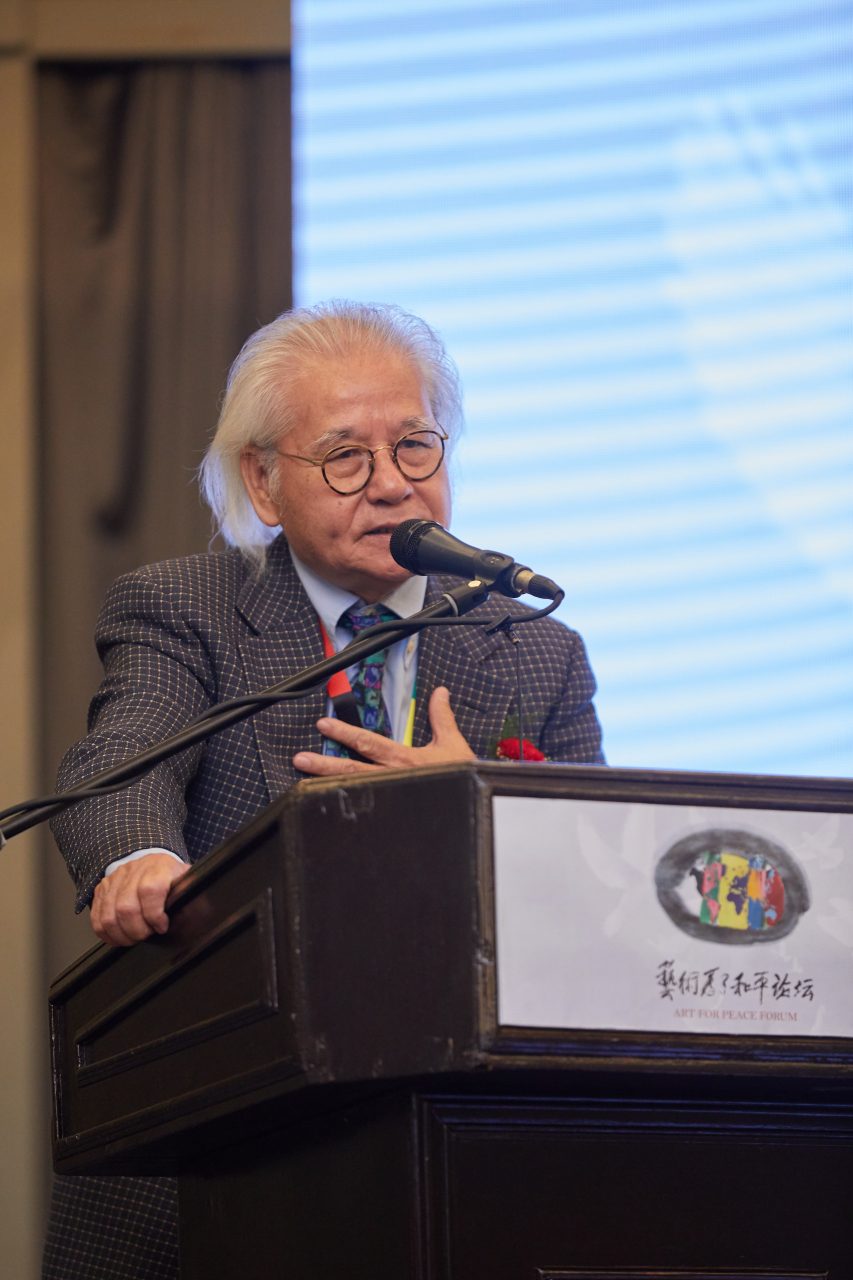 President of the Global Chinese Arts & Culture Society, Research Fellow of the Chinese National Academy Of Arts, Guest Professor of School Of Arts, Peking University, President of Honour Mémoire de l'Avenir. Professor Lin Xiang Xiong, an artist and entrepreneur, is a Singapore citizen. Born in 1945 in China's Guangdong Province, he moved to Nanyang in 1956. He studied fine arts in the Singapore Academy of Arts between 1965 and 1968 and in Paris between 1971 and 1973. He has held seven solo exhibitions in Singapore and Thailand (1968-1988). In 1990, 1994, and 2013, he was invited and supported by Ministry Of Culture of the People's Republic of China to hold solo arts exhibitions in Beijing, Shanghai, Xi'an, Zhengzhou, among other cities. In 2015, he was invited to attend the "Mons 2015 European Capital of Culture" to exhibited his paintings in Bois du Cazier. In 2016, as the major exhibiter he curated the "Art for Peace"- Cultural Dialogue between East and West on the platform of UNESCO, France.