Through her performance "Sois Belle et Tais Toi" Clémence Vazard diverts the tools of oppression into tools of expression. She seeks to mirror this world, in which reality is altered and erroneous because the norms of representation prevent the expression of oneself and others in all sincerity.
Performance of Sois Belle et Tais-Toi. by Clémence Vazard, London, UK
Clémence Vazard condemns the present standards of female beauty with photography, video, and performance in a series entitled Sois Belle et Tais-Toi. (Be Beautiful And Shut Up).
The injunction to conform to standards of female beauty is one of the many psychological and physical assaults that women suffer. Fueled by her own experience, the artist calls on all women to express their singularity, and to liberate themselves from the pressure of the unattainable aesthetic norms promoted by media and advertising.
"In addition to wasting time, money and energy, this injunction to stereotypical beauty causes a widespread fear of not being 'likeable,' of not measuring up or of not fitting in to what is expected of us. This leads us to constantly underestimate ourselves by adapting to the diktats of social norms, preventing us from peacefully building our own identities."
Beyond the act of denunciating these constraints, the artist delivers a message of freedom and individual expression. She gives a performance during which she traces the outline of her body on a mirror with lipstick, revealing an imprint reminiscent of crime scene photographs.
Further working in a participatory approach, she engages with women in the audience to participate in her release. With raised fists, together, they manage to free themselves from these standards and to express their singularity. This gesture of sisterhood allows Vazard to remove from her mouth a bandage that had prevented her from expressing herself before then.
"At the beginning, it was mainly a question of expressing a personal feeling, but I quickly realized that this intimate process was shared by all women, whatever their culture and appearance."
Clémence Vazard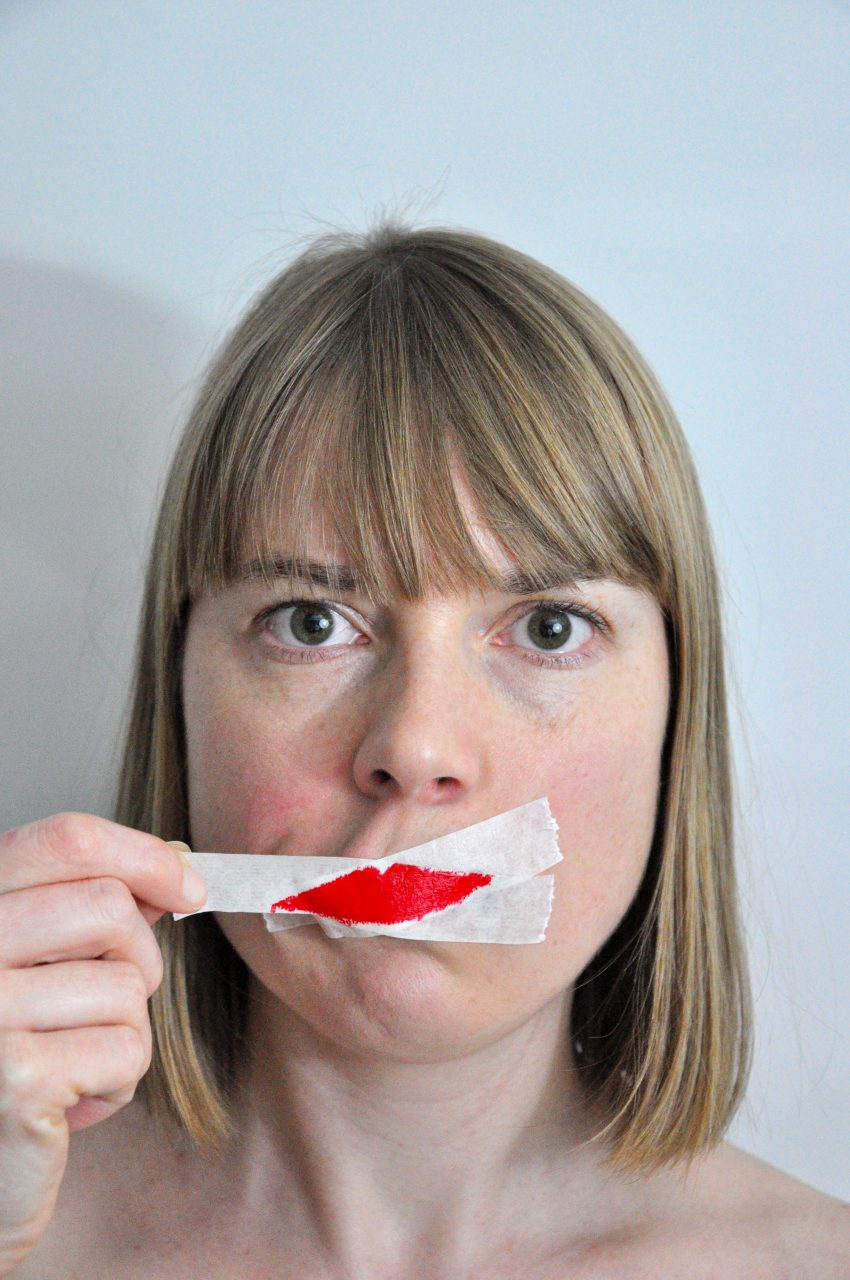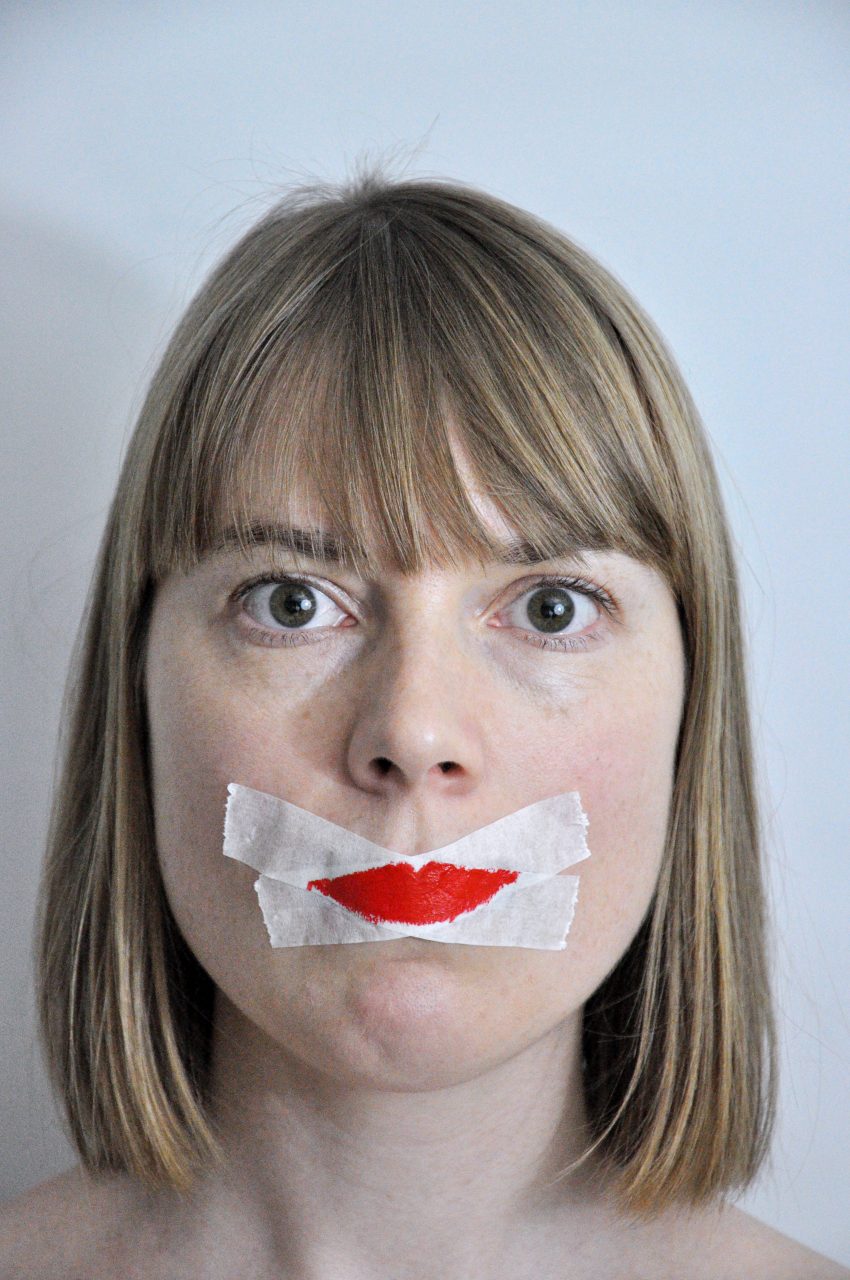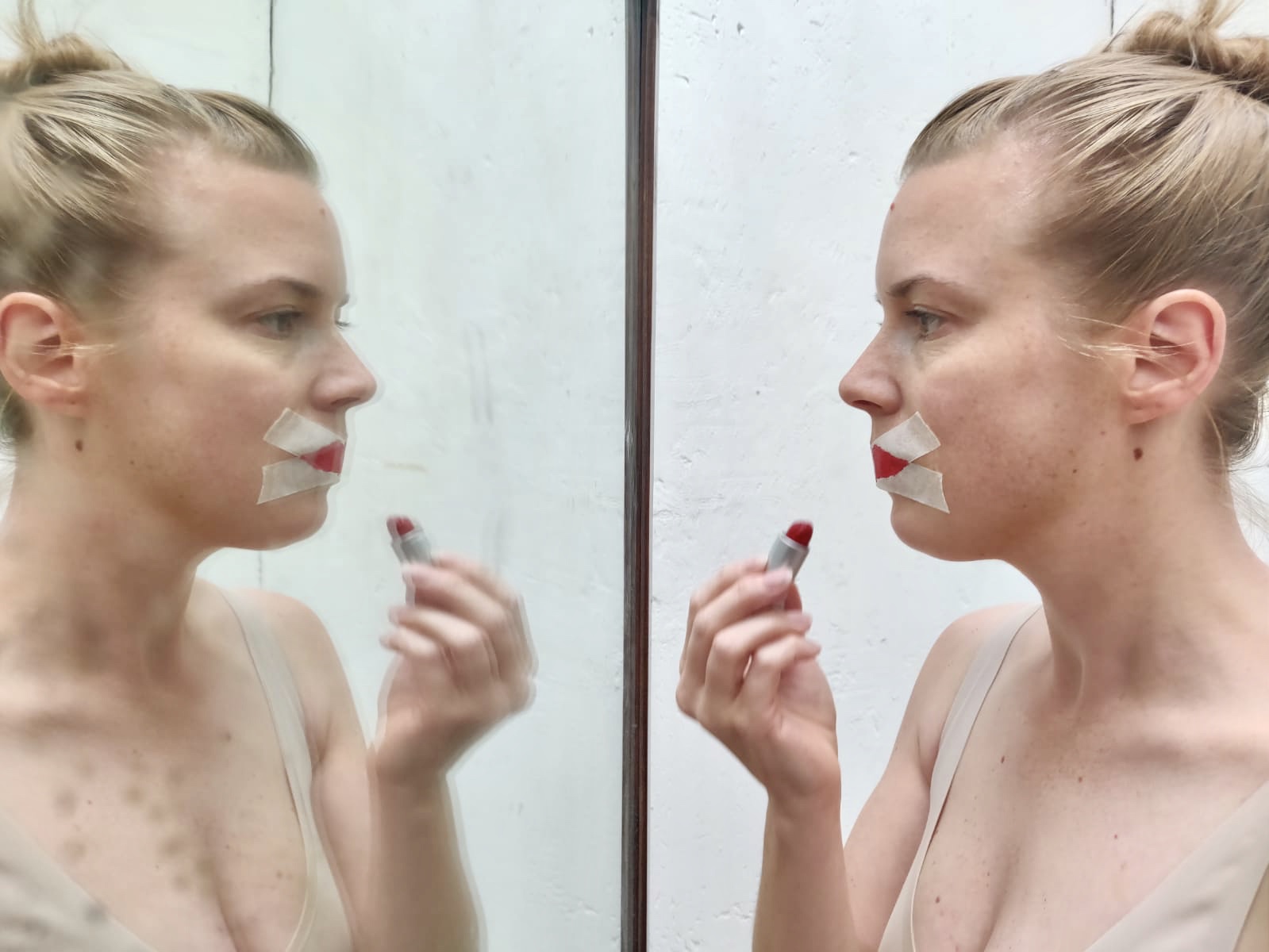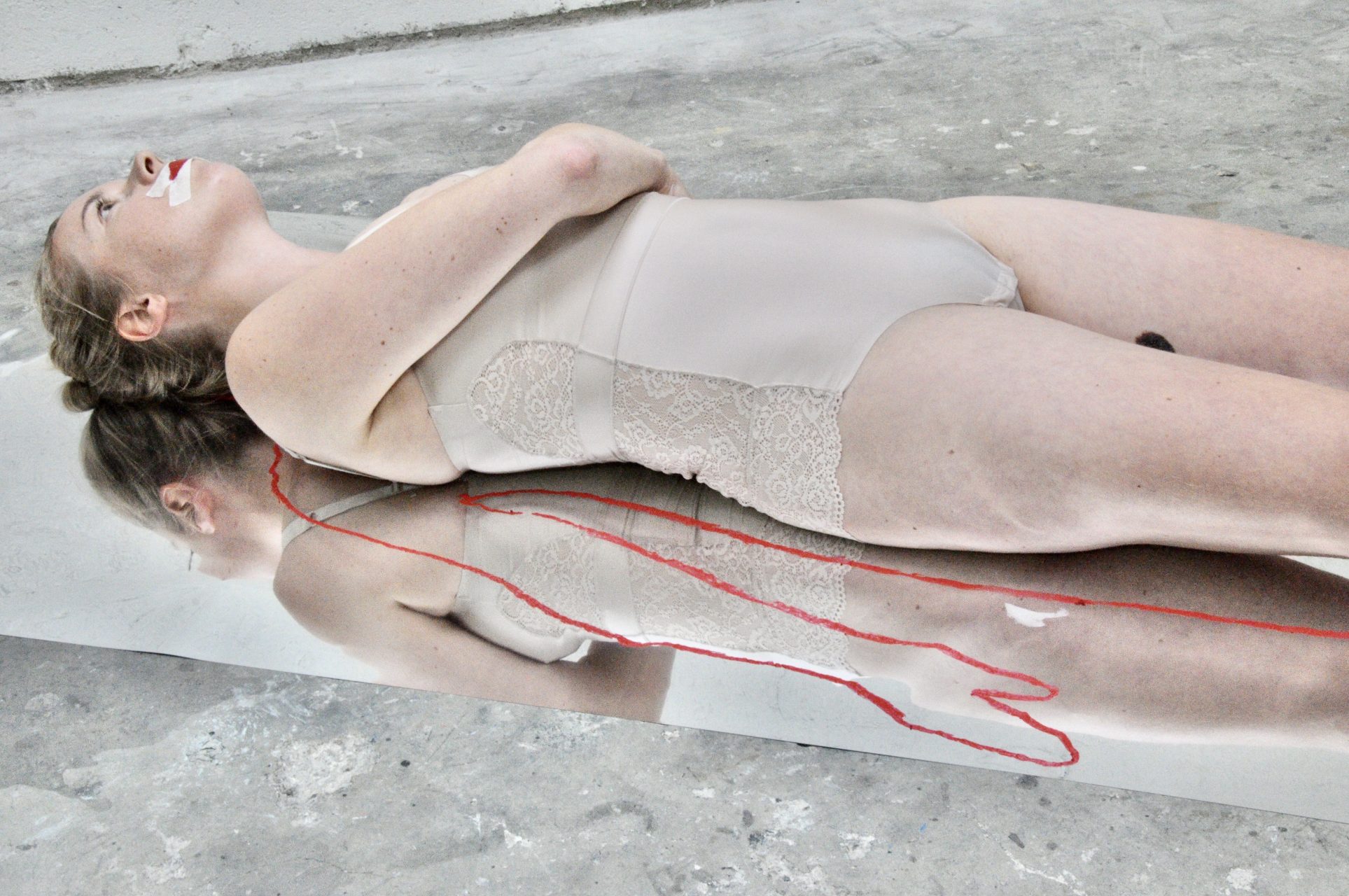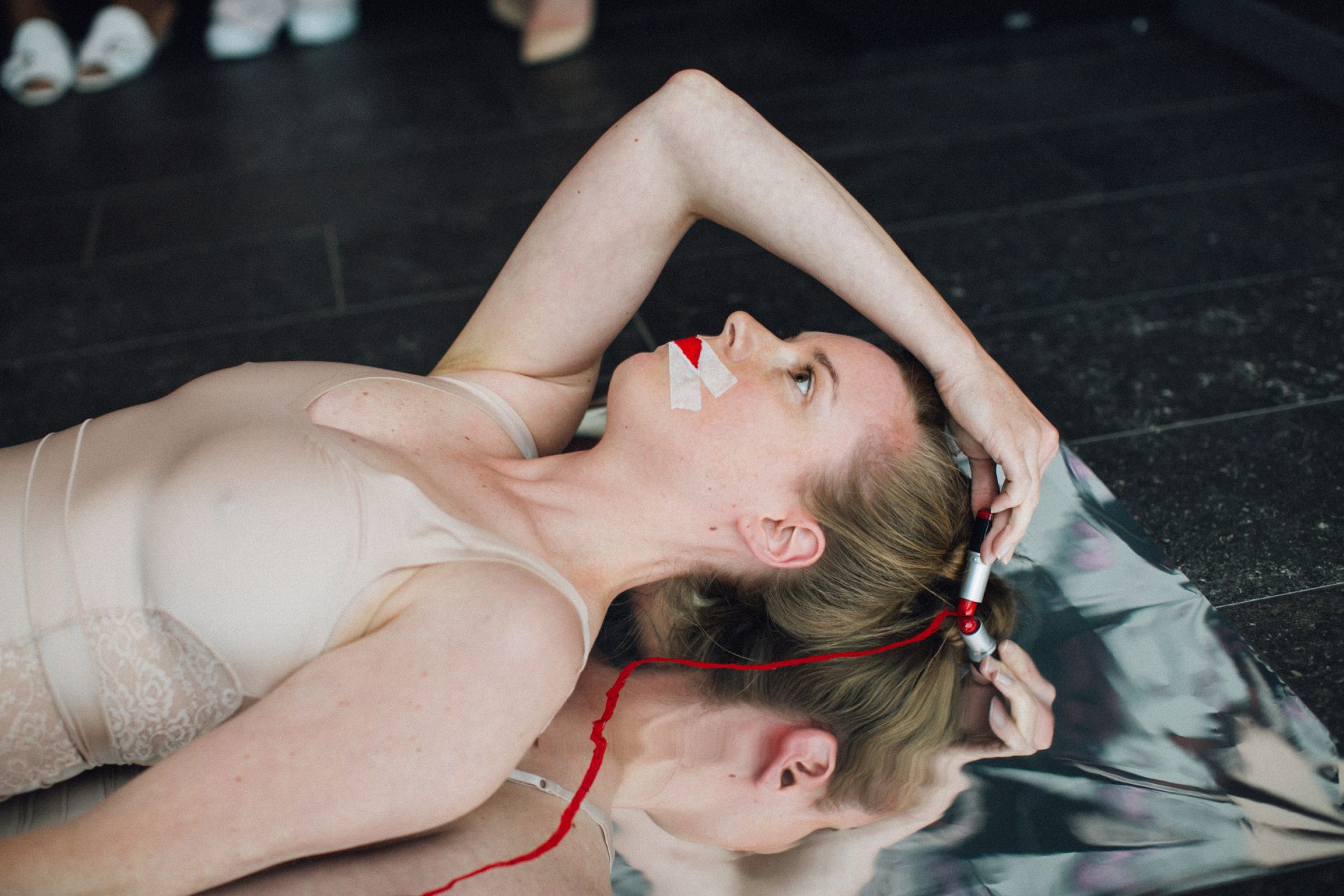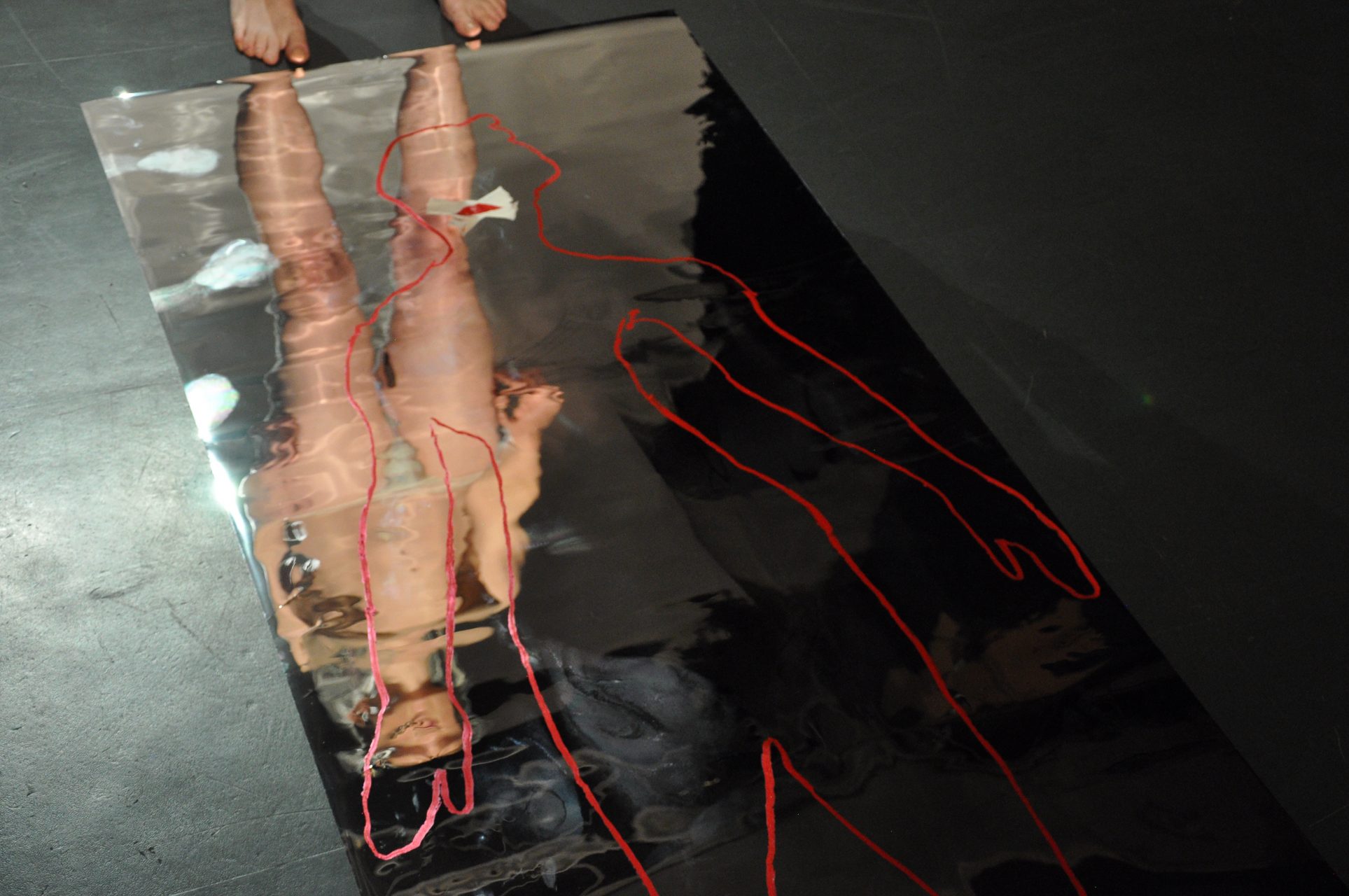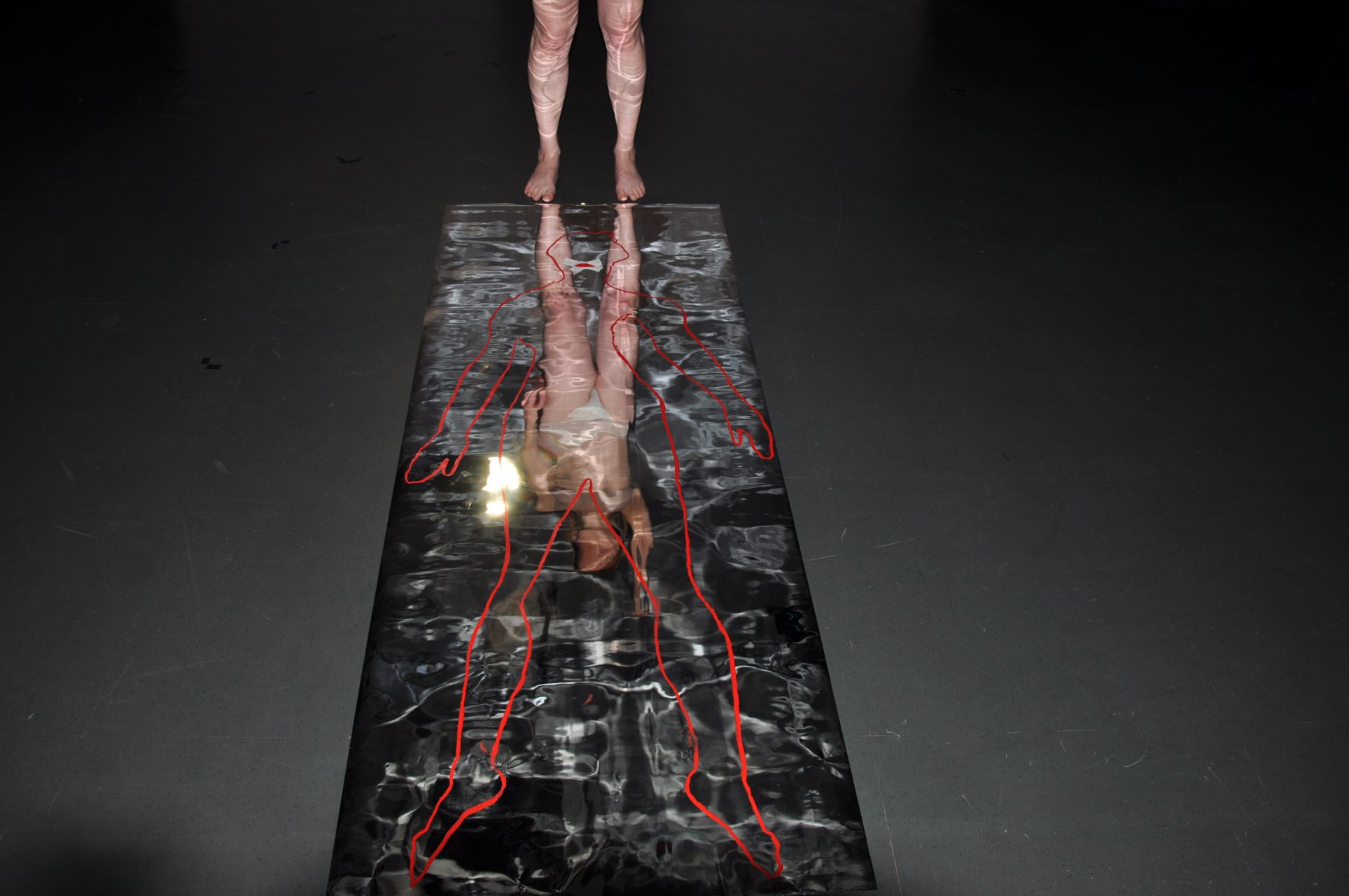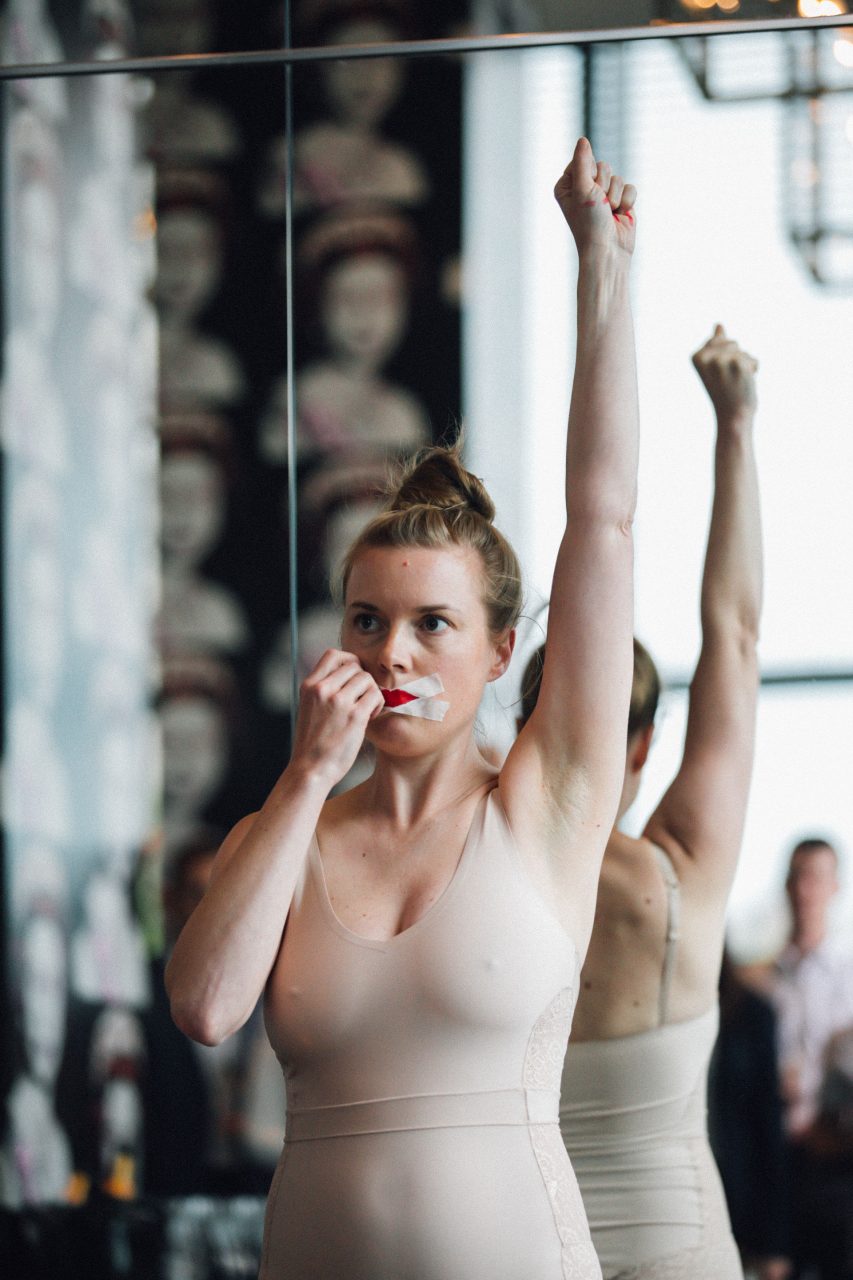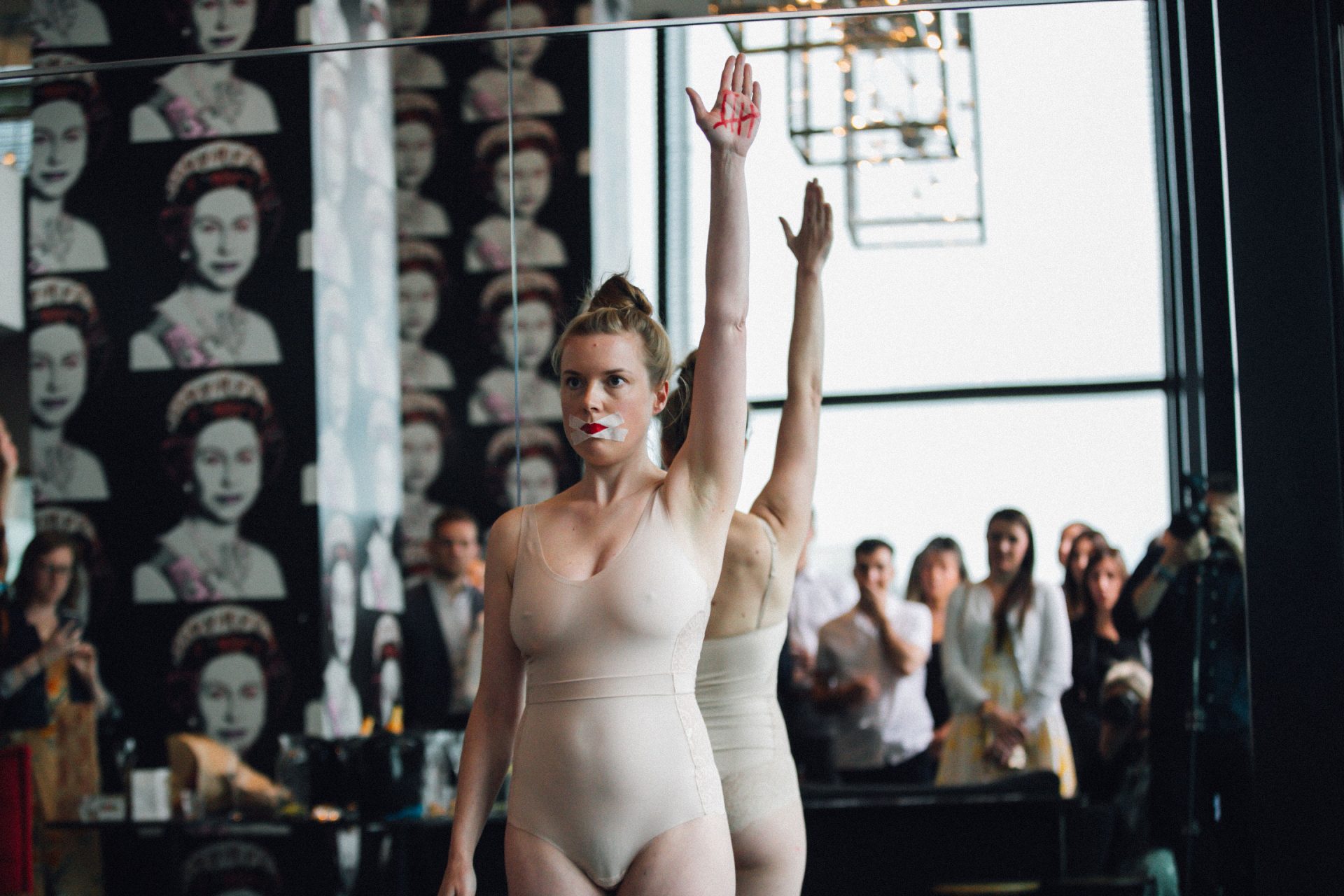 Clémence Vazard is a Paris based artist whose interdisciplinary artistic practice explores gendered violence and empowers female representation. From performance to video, through photography, collage and sound, Clémence Vazard appropriates each plastic language to transform intimate narratives into visual manifestos.