The Meta-sense Garden: Redefining Sensory and Spatial Experience in the Post-COVID Era
Desmond Hui, Laura Cavanna, Mauro Arrighi, Rochelle Yang and Samson Wong
To bring the urban experience to a new sensorial level, Desmond Hui invites his students to invent new forms of interactions in the city.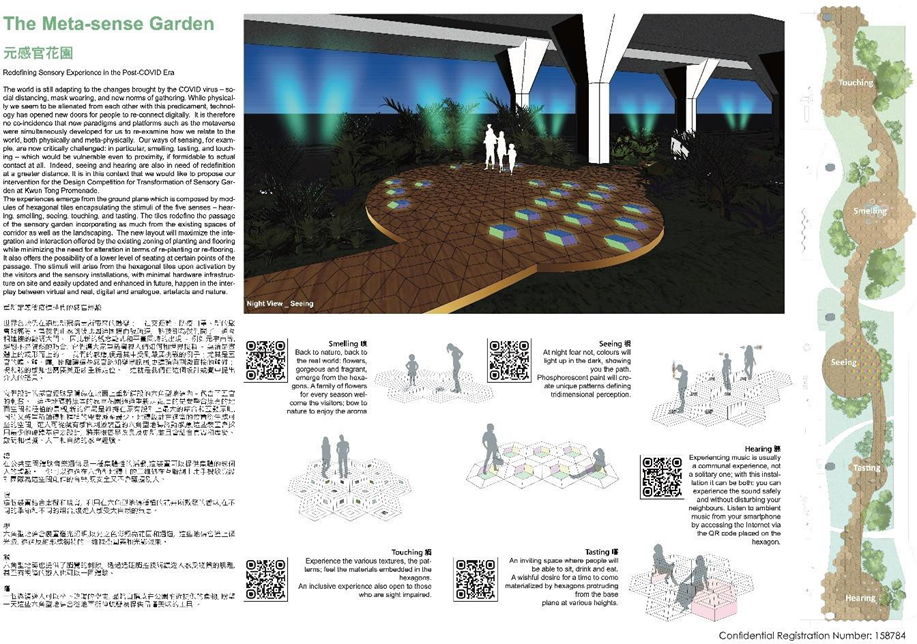 Space and Place in the Post-COVID Era
The world is still adapting to the changes brought by the COVID virus—social distancing, mask wearing, and new norms of gathering. Though we are physically alienated from each other, technology has opened new doors for people to re-connect digitally. It is therefore no coincidence that new paradigms and platforms such as the Metaverse have simultaneously developed, allowing us to re-examine how we relate to the world, both physically and meta-physically. Our ways of sensing, for example, are now critically challenged, particularly smelling, tasting, and touching—‑making us vulnerable when merely in proximity to others, much less in actual contact.2 Indeed, even seeing and hearing must take place at a greater distance. It is in this context that we make this proposal for the Design Competition for Transformation of Sensory Garden at Kwun Tong Promenade.3
Concept of the Design Proposal
The ground plane of the Sensory Garden is composed of modules with hexagonal tiles encapsulating the experiences of the five senses—hearing, smelling, seeing, touching, and tasting. The tiles redefine the passage of the garden, incorporating as much as possible of the existing space and landscaping. The new layout will maximize the interaction offered by the existing planting zones and flooring while minimizing the need for alteration in terms of re-planting or re-flooring. The layout also offers the possibility of a lower level of seating at certain points. Stimuli will arise from the hexagonal tiles upon activation by the visitors, and the sensory events happen in the interplay between virtual and real, digital and analogue, artefacts and nature.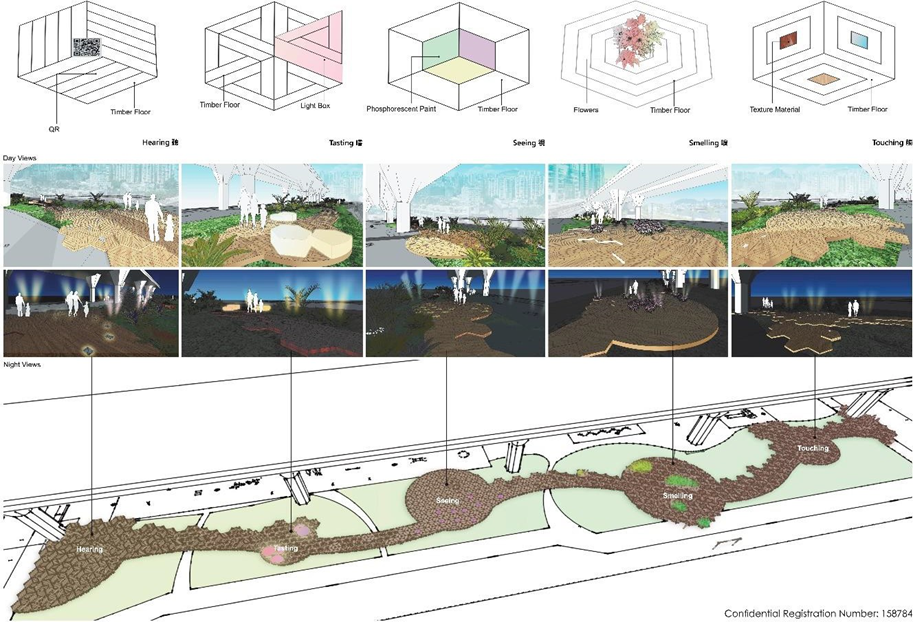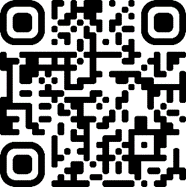 Hearing
Experiencing music in public space is usually a communal experience, not a solitary one. In this installation, it can be both—you can experience sound safely and without disturbing your neighbors. Listen to ambient music from your smartphone by accessing the Internet via the QR code placed on the hexagon.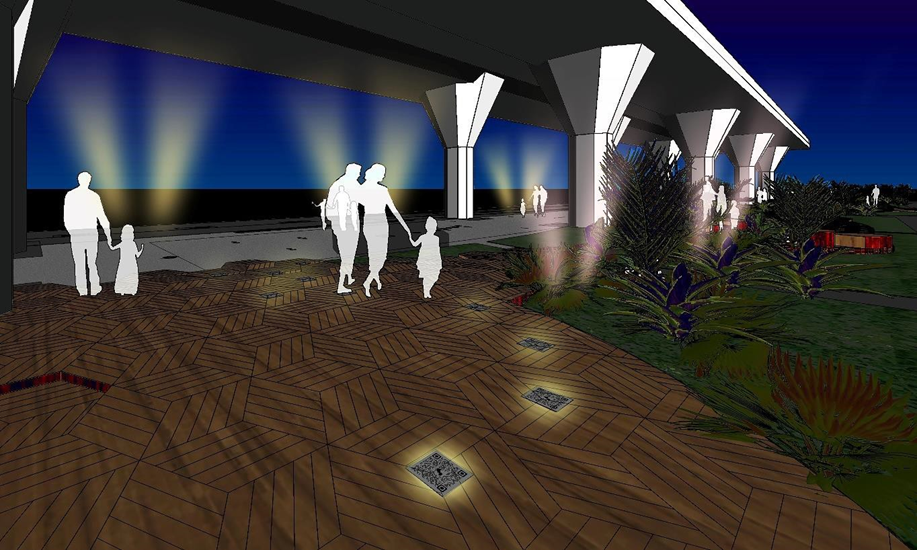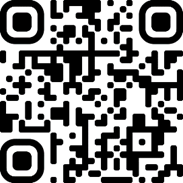 Smell
Back to nature and the real world—flowers, gorgeous and fragrant, emerge from the hexagons. Flowers for every season welcome the visitors, inviting them to enjoy the aroma. Imagine combining the power of scent and the limbic system with the potential of immersive technology such as OVR4 or Feel Real.5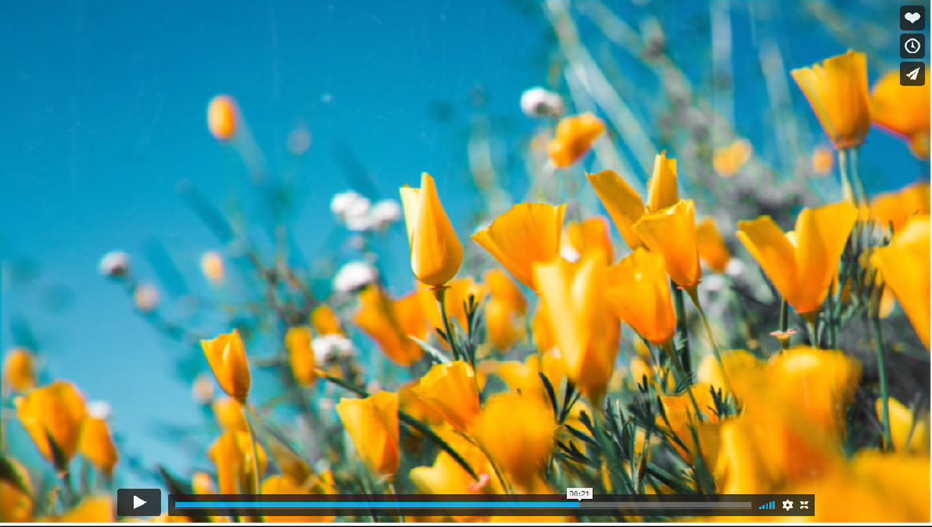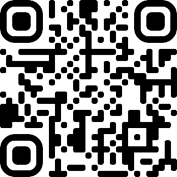 Sight
At night, fear not, colors will light up in the dark, showing you the path.
Phosphorescent paint will create unique patterns defining tridimensional perception. More explorations will be offered via AR and XR installation.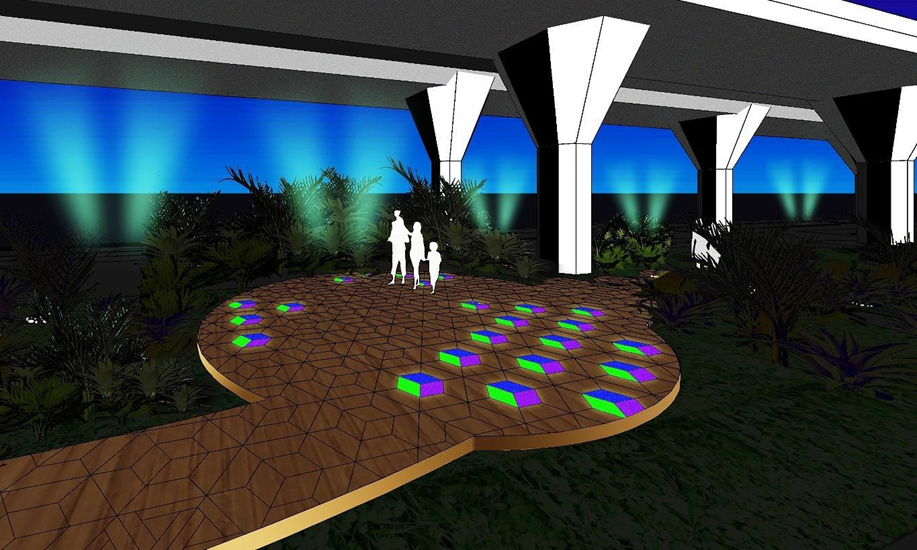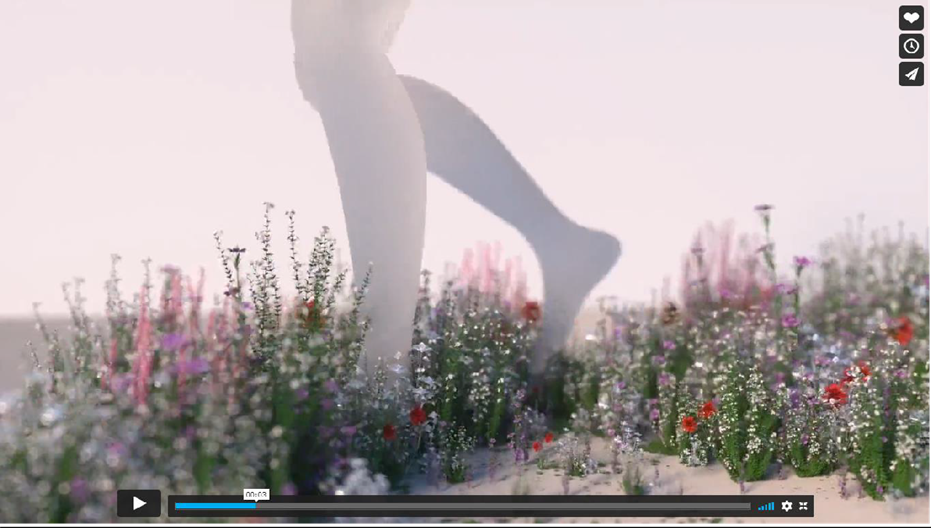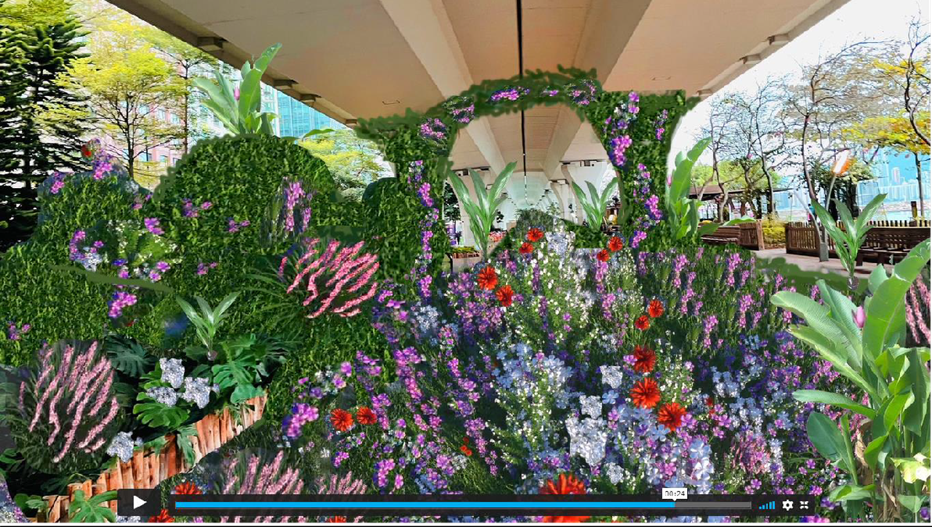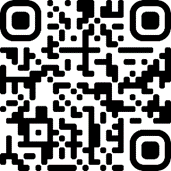 Touch
Experience the various textures and patterns, feel the materials embedded in the hexagons. This is an inclusive experience, open even to those who are sight-impaired. A new sensory experience of touch is made possible with haptic research by the Reality Labs of Meta.6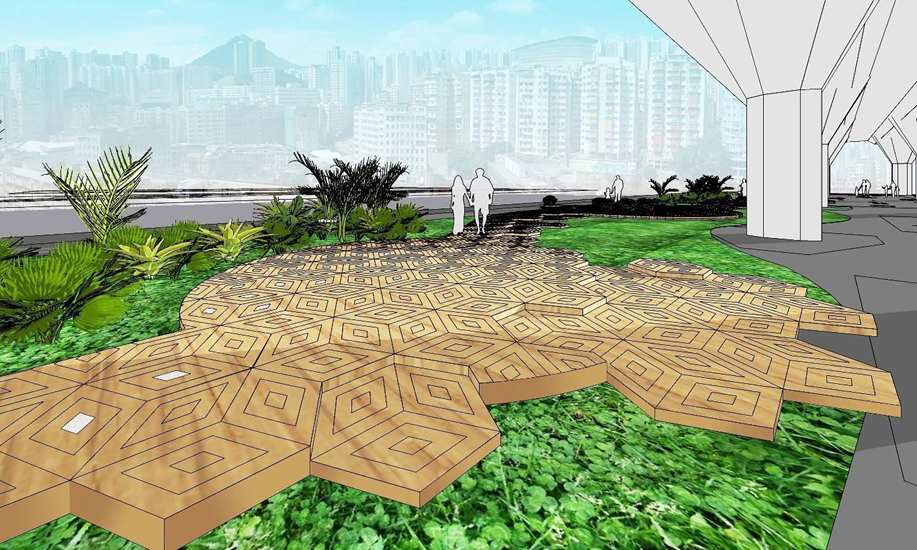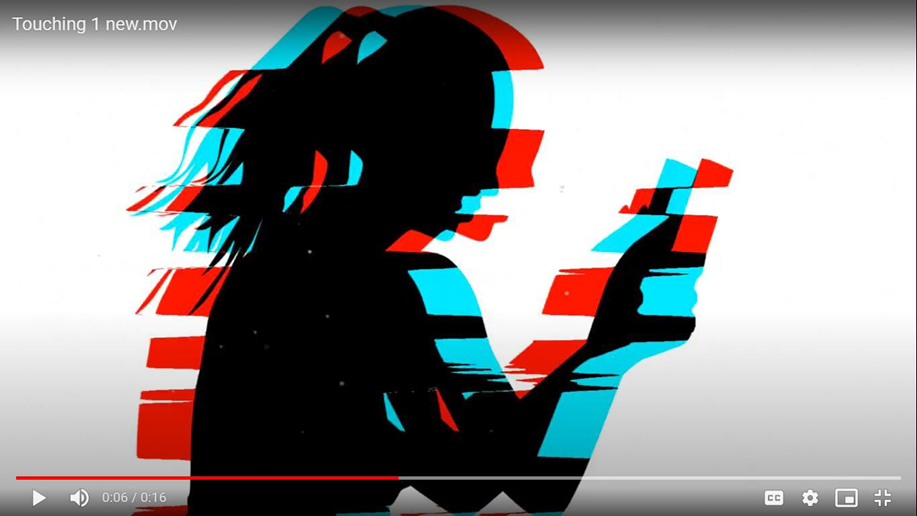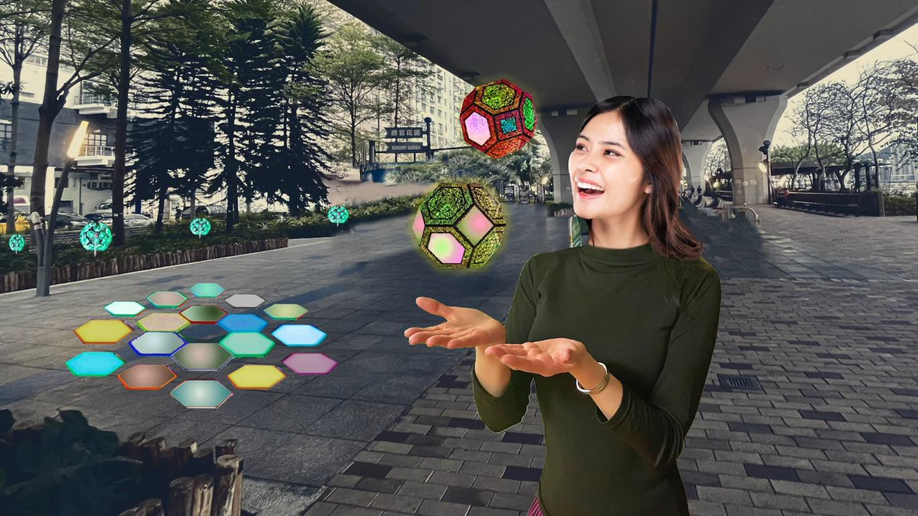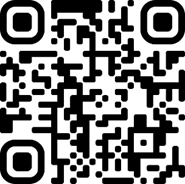 Taste
A wishful desire for a time to come, materialized by hexagons protruding from the base plane at various heights, provides an inviting space where people will be able to sit, drink, and eat. A new sensory experience of taste is made possible by conceptual devices such as Taste the TV (TTTV) from the Miyashita Laboratory.7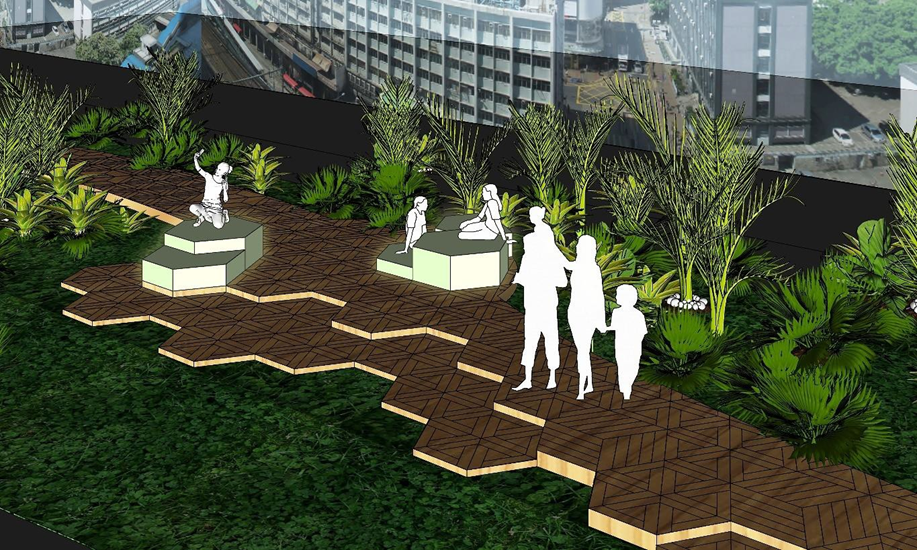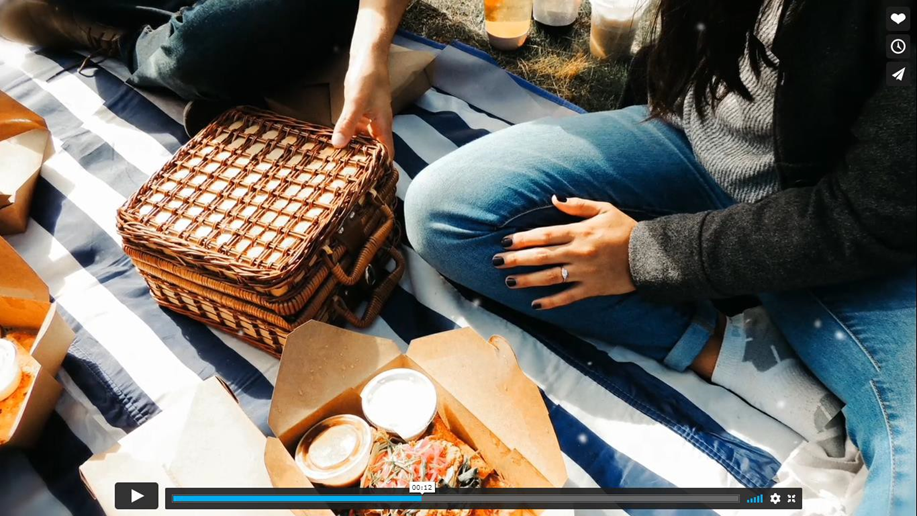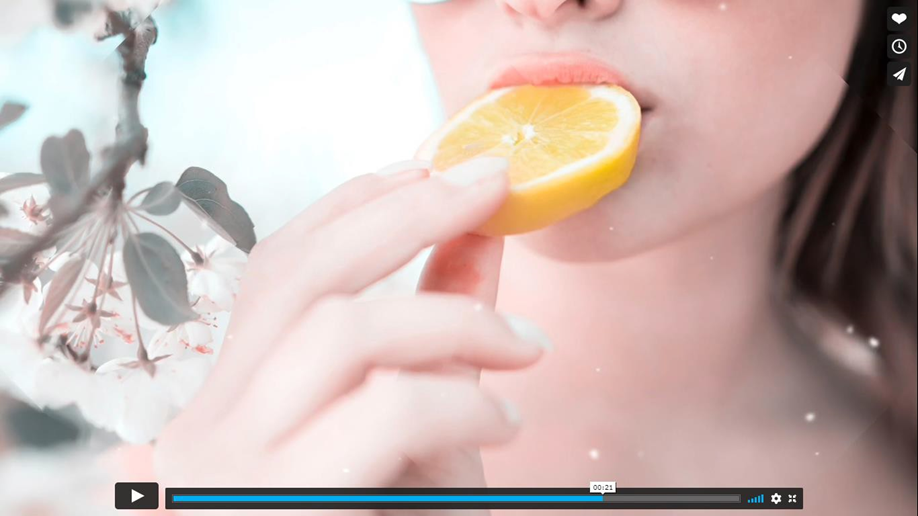 Conclusion
Our concept is a celebration of community, diversity, and art. We believe that, through this approach, we can revitalize the neighborhood and increase the quality of life for its residents, while providing a focal point to brand a city's unique cultural identity and embrace its historic significance. We are guided by the sustainable practice of three "p"s—material and waste (planet), creating opportunities and employment for young artists and giving back (profit), while engaging with all levels of the community (people).
We are addressing a specific location and a precise issue. We worked together synergistically, anchored by the current use and historicity of the place but transcending it with pioneering solutions.
The essential aspect of spatial design in the project is the possibility, interactivity, and accessibility of all-season sensory experiences. We hope to bring new sensual/spatial pleasure to visitors by imaginative use of interactive media, art, and space. Last but not least, we look forward to the full realization of all dimensions of sensory experiences in the Metaverse.
Notes
1 https://hypsos.com/project/sensory-garden-kwun-tong-promenade-in-hong-kong/ Accessed on 5 March 2022. 
2 Cf the discussion of the different technologies being developed for sensing the Metaverse in Pandey, Stavik (2022), "Tech to feel the Metaverse." Digit Magazine: https://www.digit.in/features/metaverse/tech-to-feel-the-metaverse-62767.html. Accessed on 5 March 2022.
3 https://www.hkia.net/en/whats-on.html?id=8221
6 https://about.facebook.com/realitylabs/
7 宮下研究室 – 明治大学 総合数理学部 先端メディアサイエンス学科 (miyashita.com)
All photo credits in this paper belong to the authors
Additional credits
Fig. 5, J Lee https://unsplash.com/@babybluecat
Fig. 6, Sergey Shmidt https://unsplash.com/@monstercritic
Fig. 14, Samantha Fernandes https://unsplash.com/@samfernandes
Fig. 15, Joel Guerrero https://unsplash.com/@joelg07x
Professor Desmond Hui is Professor and Head of Department of Art and Design at The Hang Seng University of Hong Kong. A registered architect in both Hong Kong and Canada, he has held Visiting, Honorary and Adjunct Professorship in Mainland China and Hong Kong. Formerly, he was Associate Dean of Arts and Professor at the Chinese University of Hong Kong. He taught architecture previously at the University of Hong Kong and was Director of the Centre for Cultural Policy Research at HKU. He has served on various international advisory committees including Expert Advisor to UNESCO and British Council on cultural and creative industries and is member of the International Committee of Architectural Critics (CICA). He is Chief Author and Editor of several government / public studies related to arts and cultural policy in Hong Kong including the Baseline Study on HK's Creative Industries (2003), A Study on Creativity Index (2005), Study on the Relationship between the Pearl River Delta and Hong Kong's Creative Industries (2006) and Mapping Study of Creative Clusters in Hong Kong (2010 & 2015). He was selected as Lead Curator for the 11th International Architecture Exhibition of Venice Biennale Hong Kong Pavilion in 2008 and Co-Curator in 2012.