Art historian and photography specialist - lecturer and trainer at the Jeu de Paume in Paris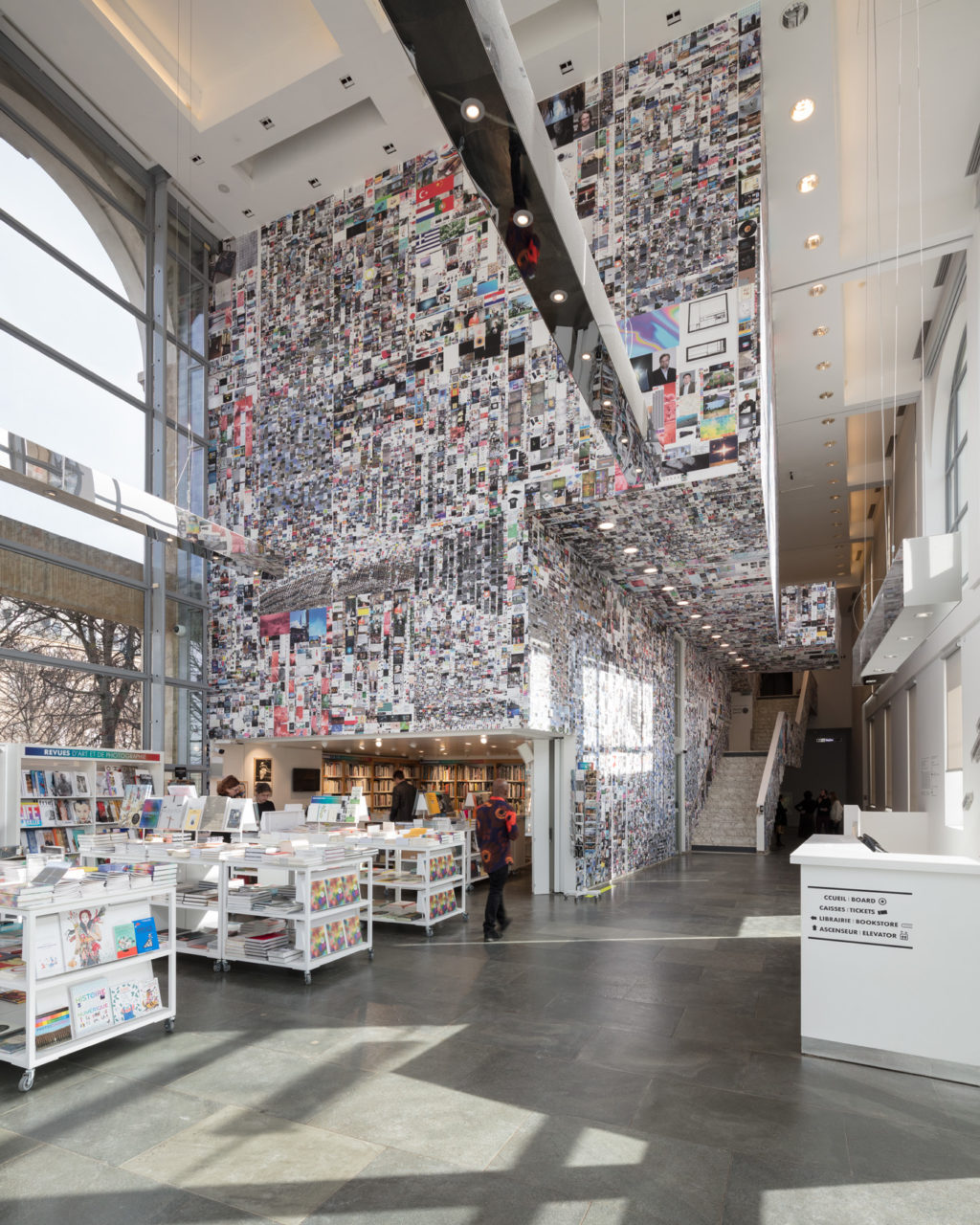 The exhibition The Supermarket of Images, recently presented at the Jeu de Paume museum in Paris, gave an important place to Big Data, their use, and the way artists question them today. The curators of this major thematic exhibition—philosophers Peter Szendy and Emmanuel Alloa and Marta Ponsa, head of artistic and cultural projects at the Jeu de Paume—started from the following observation: We live in a world increasingly saturated with images. How can we manage and think about these images, which increasingly need the digital economy in order to exist and survive? How can we describe this new economy of images? Based on this assumption and these questions, artworks that treat these issues were selected and arranged in five sections that characterize this contemporary "iconomy"—capital stocks, raw materials, work, values, and exchanges.
The exhibition opened with a focus on digital data storage technologies. The American artist Evan Roth took over the entire large entrance hall of the Jeu de Paume, covering the walls with a huge wallpaper reproducing images from his computer's memory cache. Since You Were Born displayed all the images he had browsed on the Internet since the birth of his second daughter in 2016. The idea was, above all, to make this individual archive visible and to give "weight" to all these dematerialized images. The installation thus took into account the phenomenon of accumulation produced by digital technologies and the saturation effects, both material and visual, that they engender. The spectator was taken by vertigo in front of this mass of images. The work acted as a metonymy of the three billion or so images that circulate today, every day, and which therefore require substantial but hardly visible devices for exchange and storage.
The Mexican artist Geraldine Juárez, for her part, was interested in storage devices, both individual and collective. In her work Storage (2019)—a glass-door freezer embedded in one wall of the exhibition—she linked old storage media (photographic film, audio cassette, floppy disk) with new ones (CD-ROM, USB key, digital formats of still and moving images such as .jpg and .gif), skillfully mixing real objects and ice casts. This device recalled the conservation conditions necessary to preserve old media, many of which have now become obsolete, as well as new ones. Digital data, now stored on clouds that work with remote computer servers, also require refrigeration. Data centres use a lot of air conditioning to manage the temperature of the servers, and are increasingly built in polar zones. This has had a colossal impact on global warming. The total dependence of digital data on energy production obviously raises issues related to the environment and security. The work of Geraldine Juárez, working as much with the issue of melting ice as with the metaphor of the iceberg, subtly represented the extreme fragility of these data and their conservation systems.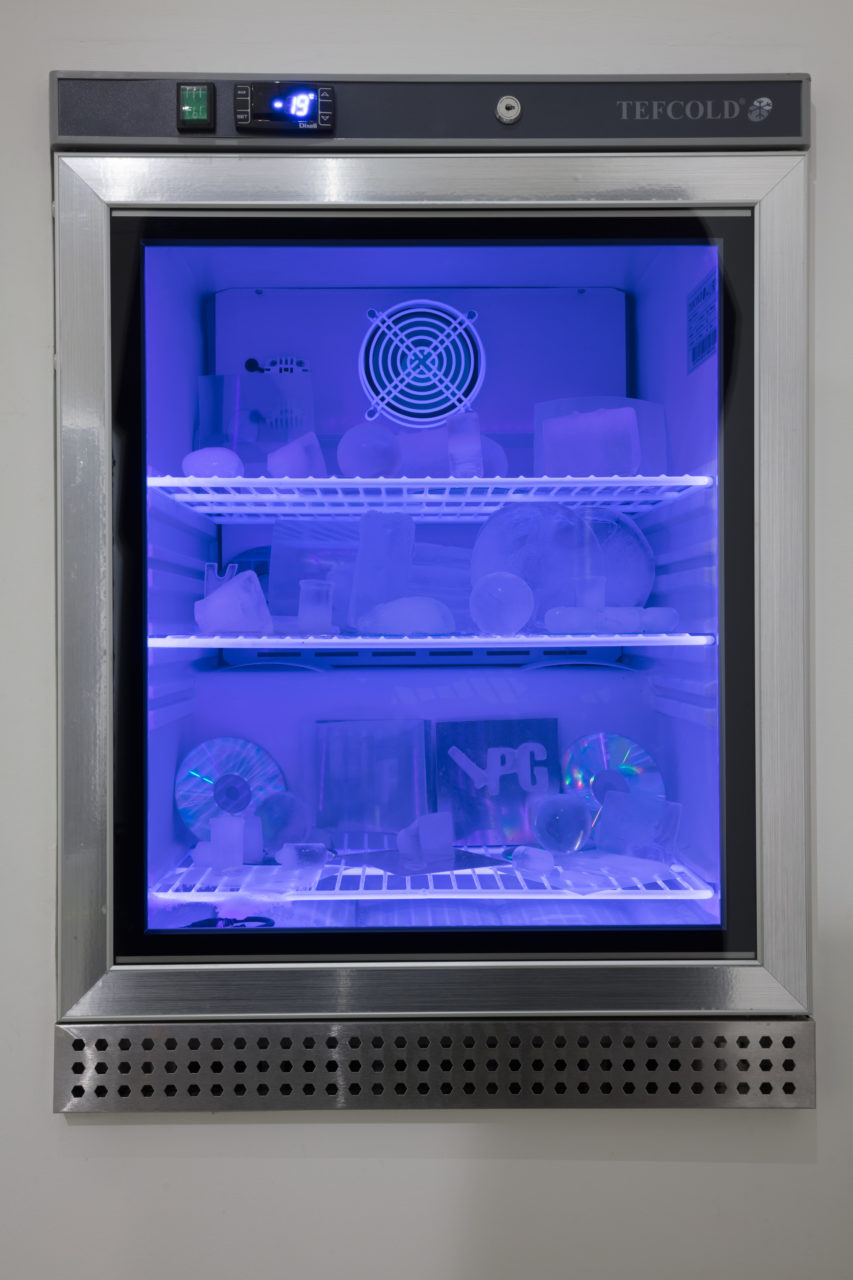 While we cannot physically touch today's immaterial images as we once could silver or printed images, we can nevertheless question the consequences of their production, storage, and circulation. What materiality do these digital images have? The works presented in the "raw materials" and "exchange" sections of the exhibition offered further reflection. Addressability, by Jeff Guess (2011), is an installation consisting of a screen projection linked directly to the international online press. The artist developed software that allows him to select an image and then fragment and reconstruct it before our eyes. He thus shows the composition of this digital image through the millions of pixels that determine its resolution, but also its functioning—the displacement, aggregation, and permanent disintegration of these small units as we consult and exchange them. Guess thus draws our attention to the new nature of the digital image—the immediate flow. This image is systematically composed and decomposed, appears and disappears before our eyes and in our memories at an unprecedented speed. The interest of Guess' work is that it materializes and slows down these phenomena to give us something to think about and, no doubt, to invite us to question their inanity.
This is also at the heart of The Pirate Cinema (2012-2014) by the collective DISNOVATION.ORG, using images exchanged in real time thanks to the peer-to-peer system, and the project by artist Lauren Huret and the collective Fragmentin for the Jeu de Paume's "virtual space"—burningcollection.tv—which instantly selects and aggregates images from the five most-viewed videos on a famous online content-sharing platform. The beam of light that crossed part of the room made us realize that these images do not exist without electricity. In order to exist and move, these images depend upon our access to energy and telecommunication networks. This is also what the work Disruptions (2015-2017), by Taysir Batniji, an artist of Palestinian origin living in France, highlighted. His installation, consisting of a set of screenshots of WhatsApp conversations that the artist had with his family in Gaza, showed the dysfunctions of the application (pixels, blurring, deformations) that violently collided with their communication. Disruptions questioned the material, economic, and political context of the very conditions of existence of digital images. The work put forward the relations that these digital images weave between the intimate and the political.
The "work" section also asked the visitor about the social impact of digital images and their economy by showing how they generate specific activities. To appear, circulate, or even disappear, these images require human labour. Martin Le Chevallier's work, Clickworkers (2017), gave subsistence to the voices of "click workers," a category of labour recently defined by sociologist Antonio Casilli. Le Chevallier's video shows empty rooms, without furniture or human presence. In voice-over, testimonies of workers describe their daily lives. "Liking," "tagging," sharing, censoring—these are the occupations of these labourers. Working in extremely precarious conditions, usually as subcontractors, and invisible, they nevertheless shape what is visible and allow the GAFAM companies to extend their domination and profits. In doing so, these web giants privatize what is visible.
Lauren Huret also interrogates the psychological consequences of this type of image teleworking. In her work Portrait of Saint Lucia (Lesley Ann-Cao) from 2019, she depicts one of the Filipino workers in Saint Lucia, patron saint of the blind and visually impaired. Her eyes seem to be extinguished, staring at an indefinite point, while two artificial eyes are frantically waving on a smartphone-shaped tray. Huret portrays these click workers as martyrs of contemporary imagery, exchanging their gaze for a modest reward. In this "shadow economy" of images, in the words of Peter Szendy, these women, both actors and victims, suffer from the form of wear and tear of the gaze that they help to produce.
These workers will no doubt soon be replaced by robots, as one of the testimonies in the work of Martin Le Chevallier points out. That the human gaze is now helping to improve Artificial Intelligence systems is what the German artist Aram Bartholl evokes in his work Are You Human? from 2017. Composed of a metal sculpture on the ground and photographs printed on canvas, his installation raises questions about the functioning of CAPTCHA (Completely Automated Public Turing Test to tell Computers and Humans Apart), a security system developed by Google to distinguish human Internet users from the robots programmed to hack information. Based on the principles of research conducted by the English mathematician Alan Turing, this device consists of "riddles" made up of numbers and distorted letters or images to be associated with words that are regularly submitted to us, and which in fact make it possible to improve and perfect Artificial Intelligence algorithms.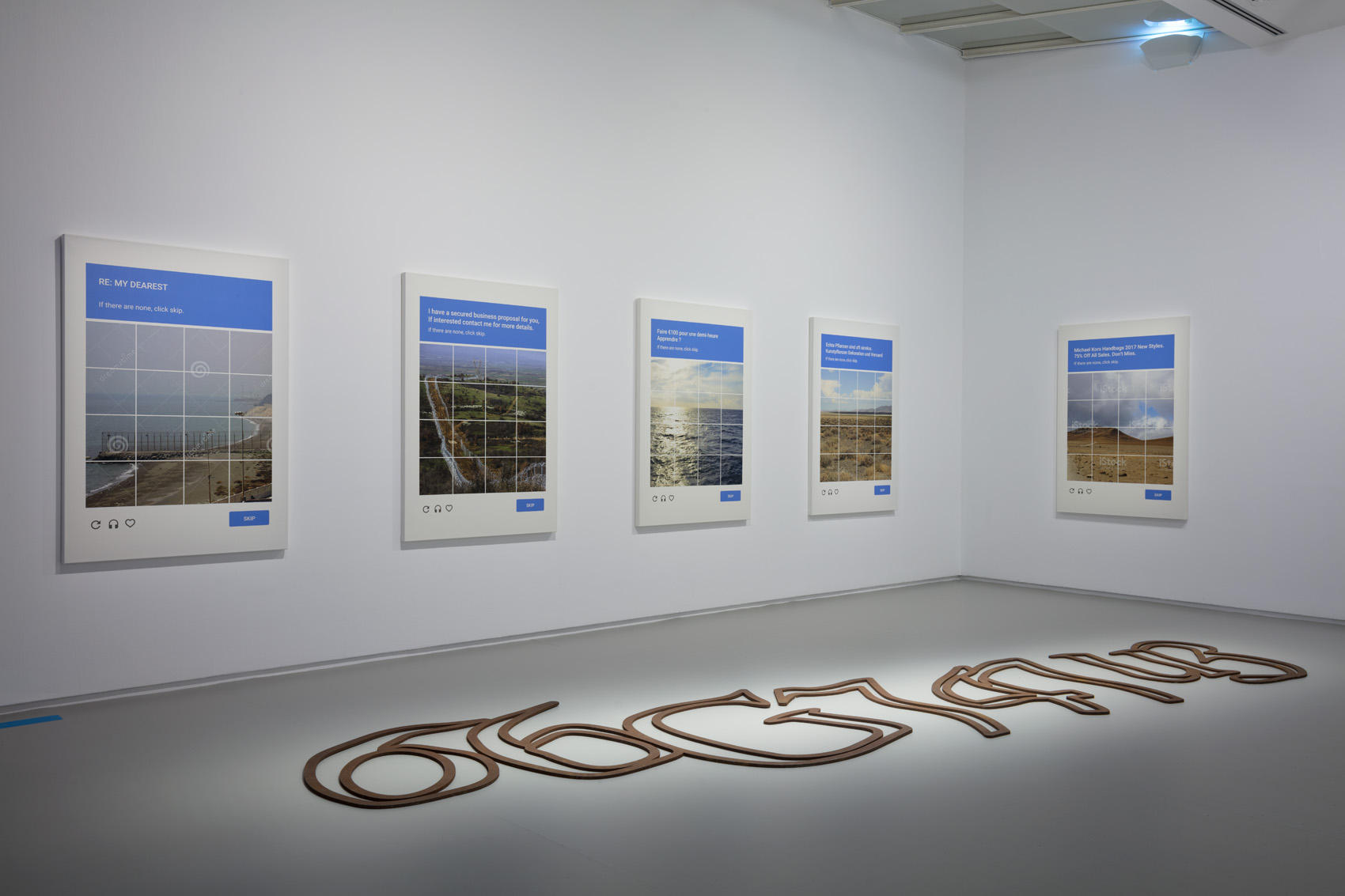 In particular, they feed automatic visual recognition devices. Thus, without being aware of it, each time we are confronted with a CAPTCHA and respond to it, we perform a form of masked free work, and put our intelligence at the service of robots that will soon be able to compete with human beings. The border theme chosen by the artist to generate the images supporting these fake CAPTCHAs is interesting, causing the viewer to think about the limits of these systems, while obviously raising a number of questions about issues of individual liberty, security, and surveillance.
The collection and analysis of data taken from the Internet can indeed feed into marketing studies and monitoring devices, as the video Patterns of Life (2015) by Julien Prévieux critically and ironically poses. At the end of the exhibition, the photograph by American artist Trevor Paglen, entitled NSA-Tapped Undersea Cables, North Pacific Ocean (2016), showed the fragility of the underwater cables that cross the Atlantic. Following the path of telecommunications routes established at the beginning of the 20th century, these cables carry nearly all of the world's data, but are nevertheless vulnerable. The exchange of information via this infrastructure thus poses security and surveillance problems that Edward Snowden's revelations about the NSA in 2013 have brought to light. As a metaphor for the fragility and opacity of contemporary exchanges of digital data, Paglen's photograph of these fine black lines, covered with a thick blue halo that prevents us from clearly distinguishing their contours, seems to materialize and question the nature of the digital image in the era of globalization.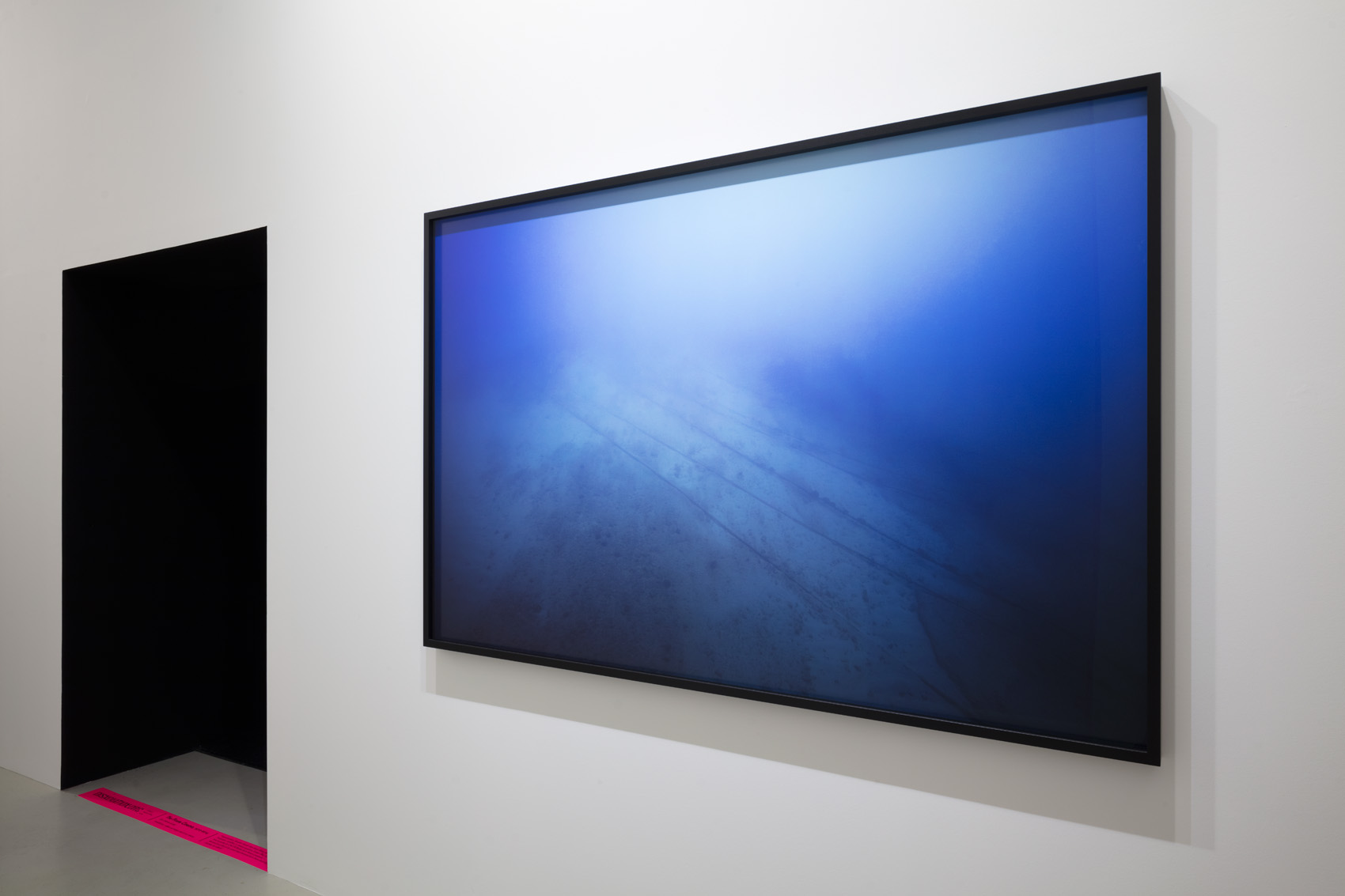 Despite its premature closure due to the COVID-19 health crisis, this exhibition completely fulfilled its critical and educational role with visitors of all ages by raising more questions than providing answers, and opening up reflection. The combination of the exhibition's philosophical approach and the artists' proposals encouraged viewers to question the passive attitude of generalized consumption, and encouraged the adoption of a more civic and responsible stance towards the digital environment.