Maestro Herman Makarenko, UNESCO Artist for Peace, is the conductor of the National Academic Opera and Ballet Theatre of Ukraine named after Taras Shevchenko and the chief conductor and artistic director of the Kyiv Classic Orchestra.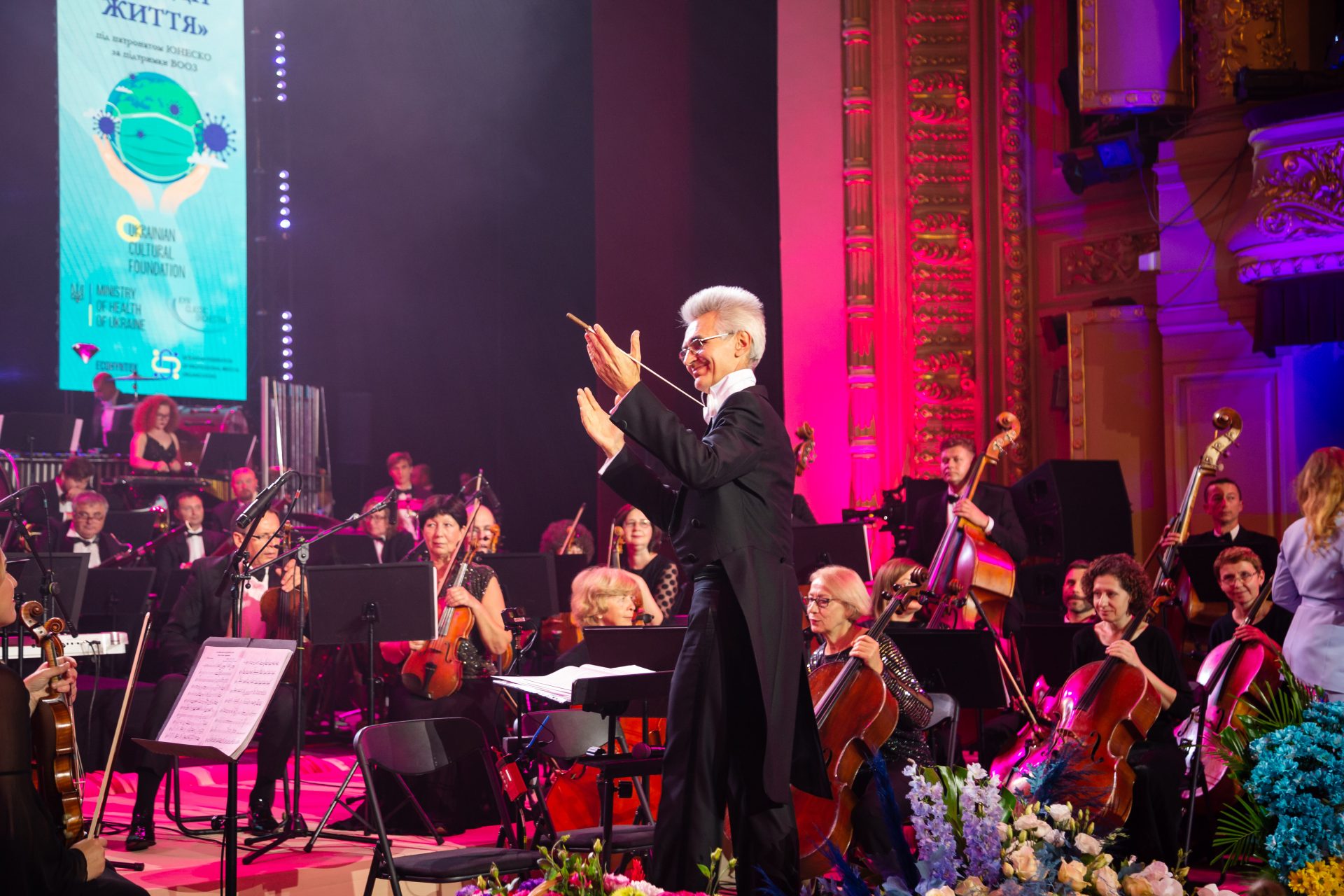 His latest project, the Concert of gratitude to medical workers "In the name of Life" took place in Ukraine with the support of the leaders of WHO, UNESCO and the Ukrainian Cultural Foundation. The project comprised of performances of music from all continents, several world premieres of Ukrainian of foreign composers, the participation of UNESCO Artists from different countries, and a combination of online and offline formats.
"We strive to express gratitude to medical workers all over the worldfor their courage and dedication, to emphasize solidarity in overcoming the global challenges of the COVID-19 pandemic" said H.Makarenko
The program featured several pieces from each continent. The world premiere of the "Road of Hope" hymn by the French composer Pierre Sebaoun, created as a tribute to the sculpture of the UNESCO Goodwill Ambassador French sculptor Hedva Ser, was performed. The project also presented a fundamentally new format – online and offline collaborations which responded to the challenges posed by the COVID-19 pandemic. The Turkish composer, UNESCO Artist for Peace, Kudsi Ergüner perfomed in real-time the instrumental part, which was shown online on a screen in the concert hall, being accompanied simultaneously by the Kyiv Classic Orchestra. It was significant that the musicians were performing simultaneously this composition, being in different countries.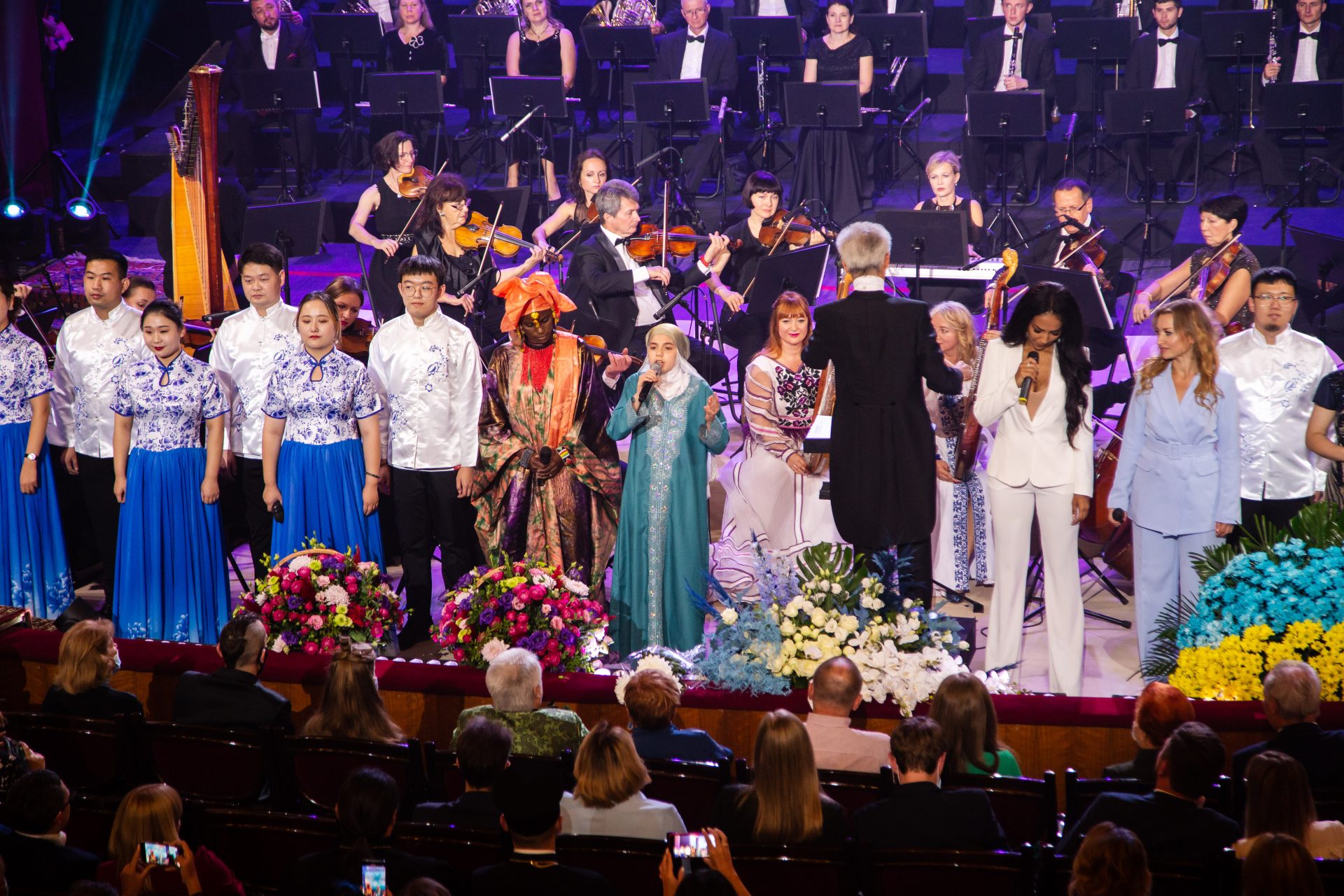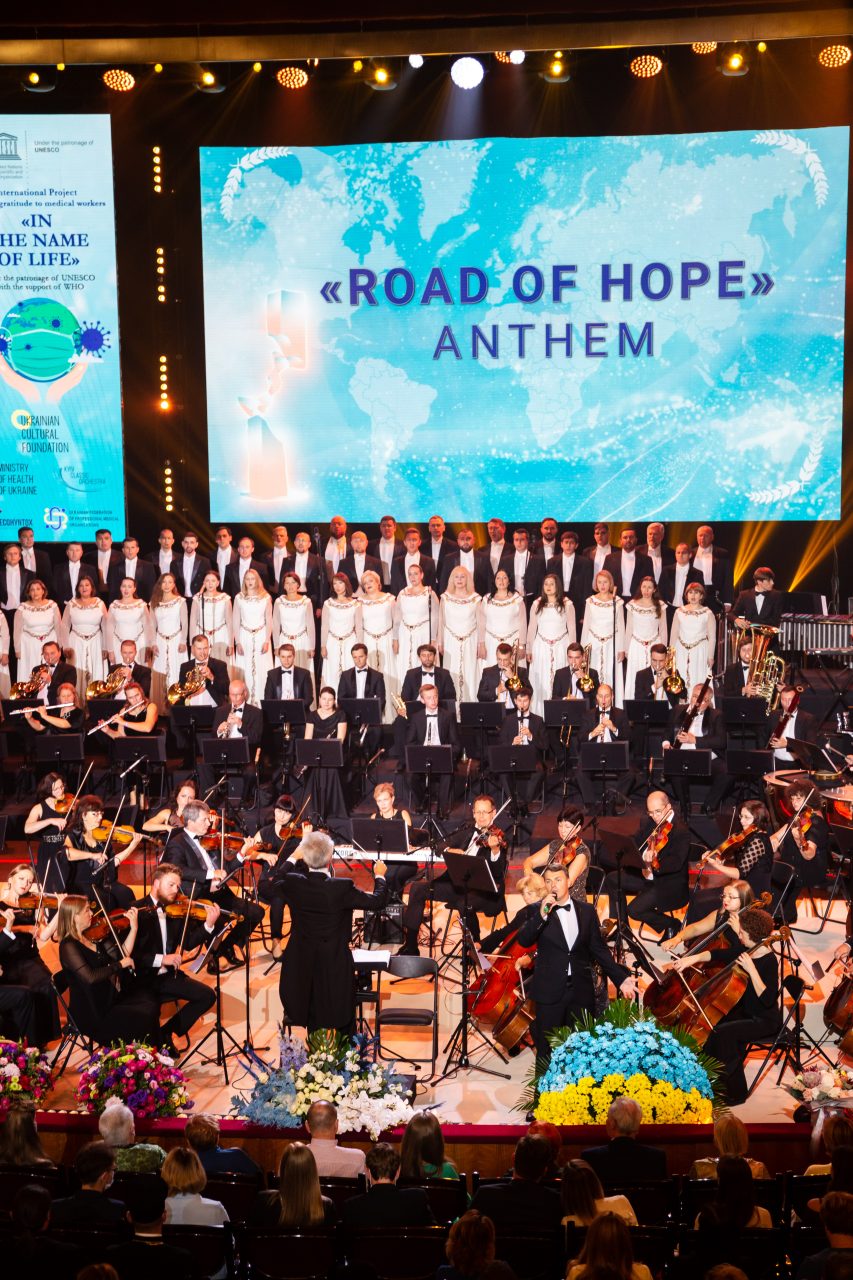 Herman Makarenko, hopes that such a global synergy of musicians and vocalists, a multi-genre musical program, where the folk and modern compositions coexist comfortably along with classics and jazz, will contributre to cultural diversity, dessimate and develop intercultural dialogue, ideas of humanism.