Mémoire de l'Avenir is a non-profit organization whose main undertaking is to use the arts and cultural heritage as a means of improving society. This is facilitated through the development of four interconnected poles: exhibitions, educational actions, mediation and research and The Humanities, Arts and Society project.
Mémoire de l'Avenir places creativity at the centre of its actions, tools, and methodologies in order to promote reflection, education, active and inventive participation, intercultural and interdisciplinary dialogue.
Mémoire de l'Avenir is a space dedicated to contemporary arts, located in a popular area of Belleville, at the heart of a multi-cultural neighbourhood in Paris. It is a platform of expression for artists and scholars who develop social and creative approaches and who are actively engaged in civil society. The MDA-HAS open space is an intercultural and multi-disciplinary space in Paris, where artists exchange and perform on a monthly basis on various topics urgent topics of contemporary society, applying all forms of arts to a wide range of questions related to the humanities, societies and the environment.
In this first half of 2022, Mémoire de l'Avenir has curated a total of four exhibitions both within the walls of its space dedicated to contemporary art, and off-site, detailed below.
Most recently, MDA was invited to be part of the 2022 France-Portugal Saison Croisée programme organised by the Institut Français, where it presented its project BEING – La Terre comme Événement (BEING – The Earth as an Event). As part of the international event, MDA produced A TERRA COMO ACONTECIMENTO, a solo show presenting the work of visual artist Romy Castro,as well as a mirror group show in the town of Mação in Portugal.
Furthermore, a second edition of the group exhibition Paysages Tactiles (originally conceived and presented in MDA gallery space in 2021) was installed in April 2022 inside the Marguerites Duras Media Library in Paris, bring the works of artists Delphine Gauly, Juliette Vivier, Marie-Claire Corbel, Laura McCallum and Lamozé directly into the public space.
Earlier in the year, the organisation welcomed the solo show Static Movement by artist Michal Vittels and the group show IN BETWEENERS, with the artists Avi Ezra, Benni Efrat, Dafna Shalom, Etti Abergel, Eyal Assulin, Fae A. Djeraba, Jack Jano, Joseph Dadoune, Judith Anis, Moran Asraf, Nadou Fredj, Nesrine Mouelhi, Nitza Genosar and Roei Greenberg.
Mémoire de l'Avenir has also organised two independent events in its space: LIVE EVENTS #1, with artists Marie- Pierre, Marina Smorodinova, Charlotte Colmant and Eloka Som, as well as Le Cabaret des Écrivaines, a carte blanche to the Parlement des écrivaines francophones.
Mémoire de l'Avenir's aim is to convey a message of openness and acceptance of all differences, and to act in favour of mutual understanding between cultures, individuals, and the world. In order to bring that about, it works continually with different social groups and social actors through different cultural mediation projects and pedagogical activities.
Hoping to contribute to the accessibility and inclusivity of the arts, Mémoire de l'Avenir strives to uphold its multiple missions. It is through the extended network of partners both in Paris and abroad that MDA can sustain its efforts to contribute to the development of creative paths to a sustainable and creative society.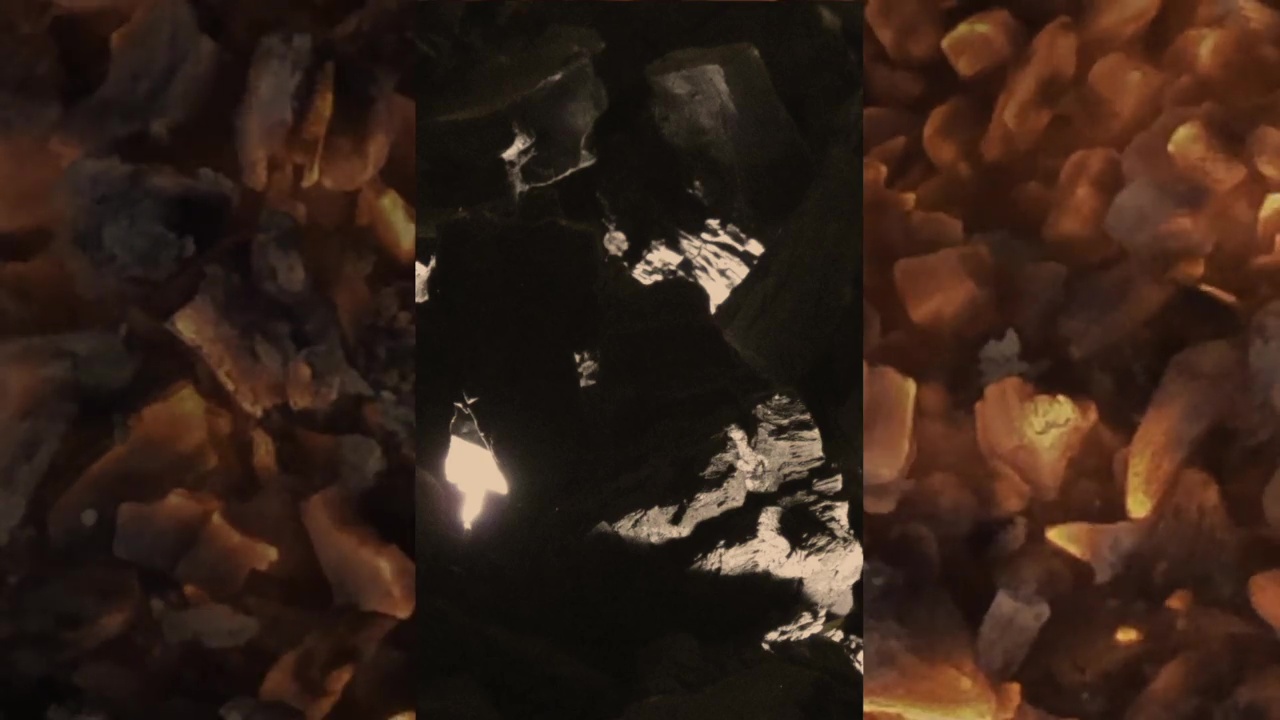 BEING – La Terre comme Événement (BEING – The Earth as an Event)
Produced as part of the Saison Croisée France-Portugal supported by the French Institute, BEING -La Terre comme Événement (BEING – The Earth as an Event) is an interdisciplinary and bilateral cultural event that brings artists, academics, scientists and citizens together from both countries to reflect on the various ecological issues of our time.
This event was born of a dual conviction: on the one hand, that the fields of ethics and aesthetics are inextricably linked, and on the other, that the arts and humanities, being the mirror of the humanities, constitute tools for transmission, reflection, communication and learning that are indispensable for dealing with our contemporary problems. Nourishing collective and individual imaginations, the arts and humanities allow us to discover who we are, to understand where we come from and to act on what we can become. Creativity is at the heart of the development of critical thinking as well as expression, language and innovation; it provides the foundation for members of our societies to rethink the human condition.
Taking place between Mação (27 May – 25 June 2022) and Paris (17 June – 27 August 2022), BEING -La Terre comme Événement will take place in a variety of formats: two exhibitions, two symposia and a workshop. Through this multidisciplinary approach BEING -La Terre comme Événement intends to provide answers to the questions of WHY and HOW the arts and creativity can bring about ideas and initiatives that benefit a new political and poetic awareness of life.
This event, rooted in the arts and humanities, uses inclusive methods to raise public awareness in order to encourage engagement at all scales that will foster the global and sustainable transformations needed to build tomorrow's world.
For more information click here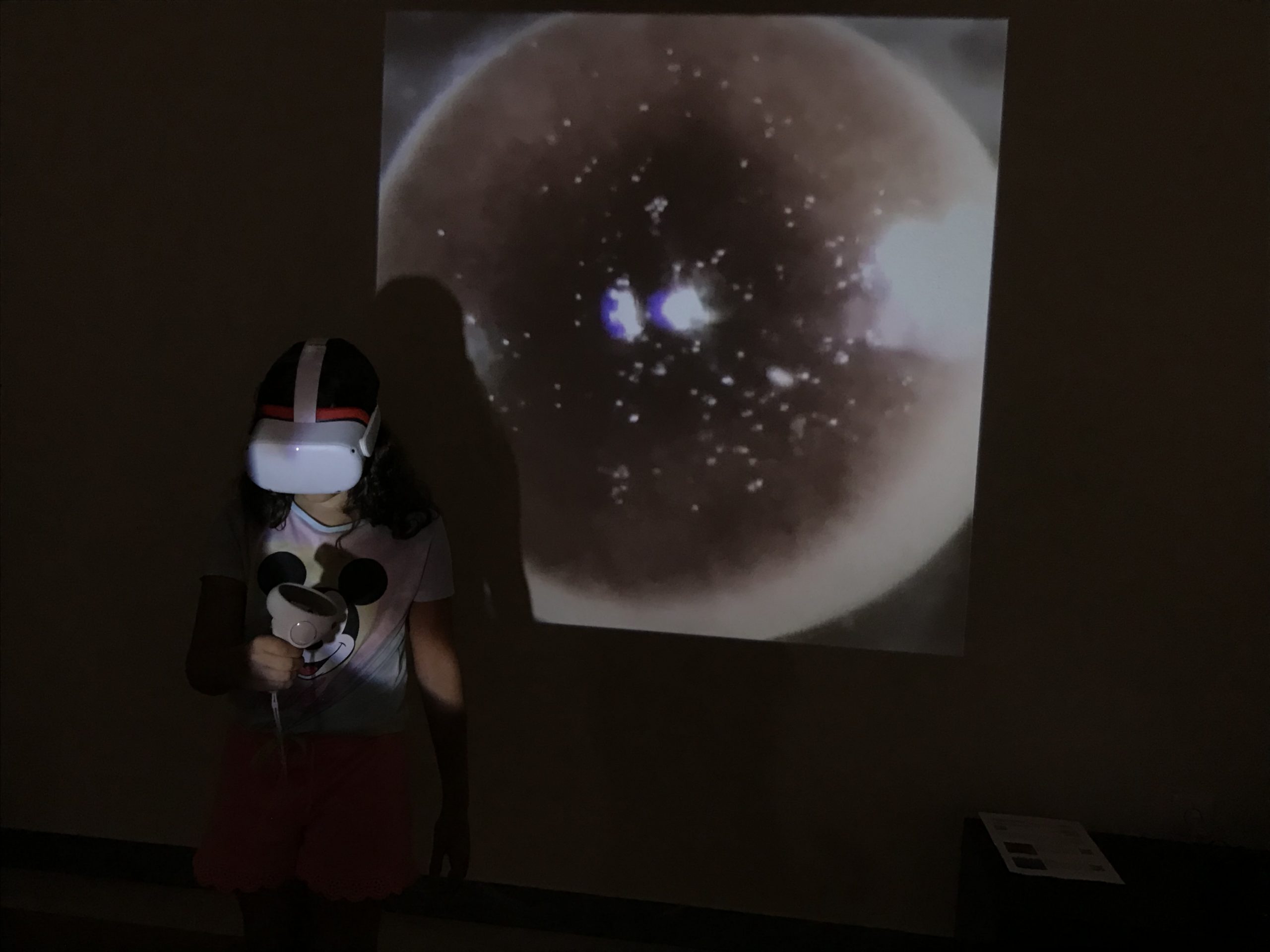 MAÇAO, PORTUGAL
Mémoire de l'Avenir presented the collective exhibition La Terre Comme Événement at the Cine Teatro Municipal. Conceived from the homonymous work of the artist Romy Castro, the exhibition is organised around the video proposals of seven other international artists whose work summons knowledge from the fields of geology, philosophy, neuroscience, physics, biology or sociology to construct singular discourses on the major ecological issues of our time.
By overturning the dominant anthropocentric paradigm, the works presented by these 8 artists working in a variety of media (installation, 3D animation, video, performance, photography…) all act towards a broadening of the field of reflection concerning environmental issues and the weaving of new narratives of the living.
A TERRA COMO ACONTECIMENTO – solo exhibition by Romy Castro, in Paris
From 18 June to 27 August 2022, Mémoire de l'Avenir presents A TERRA COMO ACONTECIMENTO (THE EARTH AS EVENT), a monographic exhibition by the Portuguese artist and researcher Romy Castro.
After some sixty exhibitions around the world and a career spanning more than forty years, Romy Castro takes over the Mémoire de l'Avenir exhibition space to explore the issues of the Earth as a living space, through a selection of works from her most recent production, A Terra Como Acontecimento, a protean ensemble which, like our universe, retracts and expands according to the materials, discoveries and spaces encountered by the artist.

Romy Castro delivers the fruit of a deep philosophical reflection on an Earth-matter revealed as an event, a word, an expression, an active force, the primary actor of a dialogue to which the artist invites us.
For more information click here
Paysages Tactiles
The exhibition Paysages Tactiles [Tactile Landscapes], initially presented in 2021 at Mémoire de l'Avenir, offers a sensorial approach to the notion of landscape in its physical and mental dimensions by creating inclusive spaces of visual and sonic expression for the visually impaired.

This entirely tactile exhibition, now presented in the Médiathèque Marguerite Duras from May 21st to June 29th 2022, brings together five artists who invite us to experience a variety of works, which are all distinctive proposals of landscapes, through touching, hearing and seeing.

Through printmaking, ceramics, textiles, interactive installations and various objects, the artists seek to summon our senses, imagination and emotions in order to question what constitutes a landscape, beyond the traditional limits of its apprehension.
For more information click here
Static Movement
From April 2 to 30, 2022 Mémoire de l'Avenir presents Static Movement, the first exhibition in France of the Israeli painter Michal Vittels.
Since the beginning of her career it is the human figure, and in particularly that of the woman, which has been her main subject of examination.

Although she works, from time to time, from photographs, often she digs in her library of mental images. The postures serve her as a model, but never the faces. Her figures are alone and frontally placed, static, on generally neutral backgrounds that are not suggesting any particular place. They present attentive expressions; their gaze is carried inside or outwards. Confronted with the agitation of the world, her characters are articulated around personal perception and projections, caught in an inner/intimate journey.
Through them, in-fact the artist draws self-portraits.
For more information click here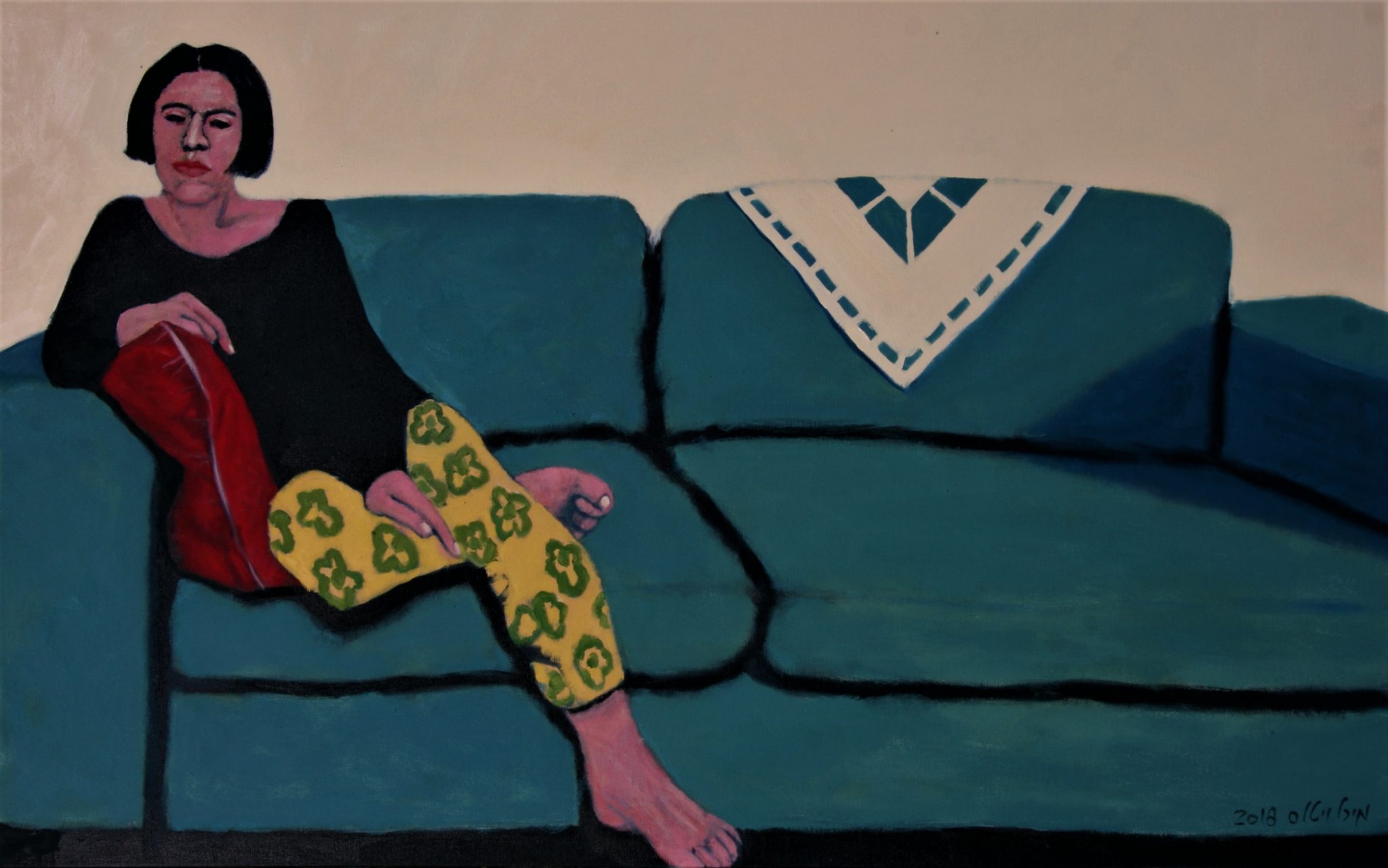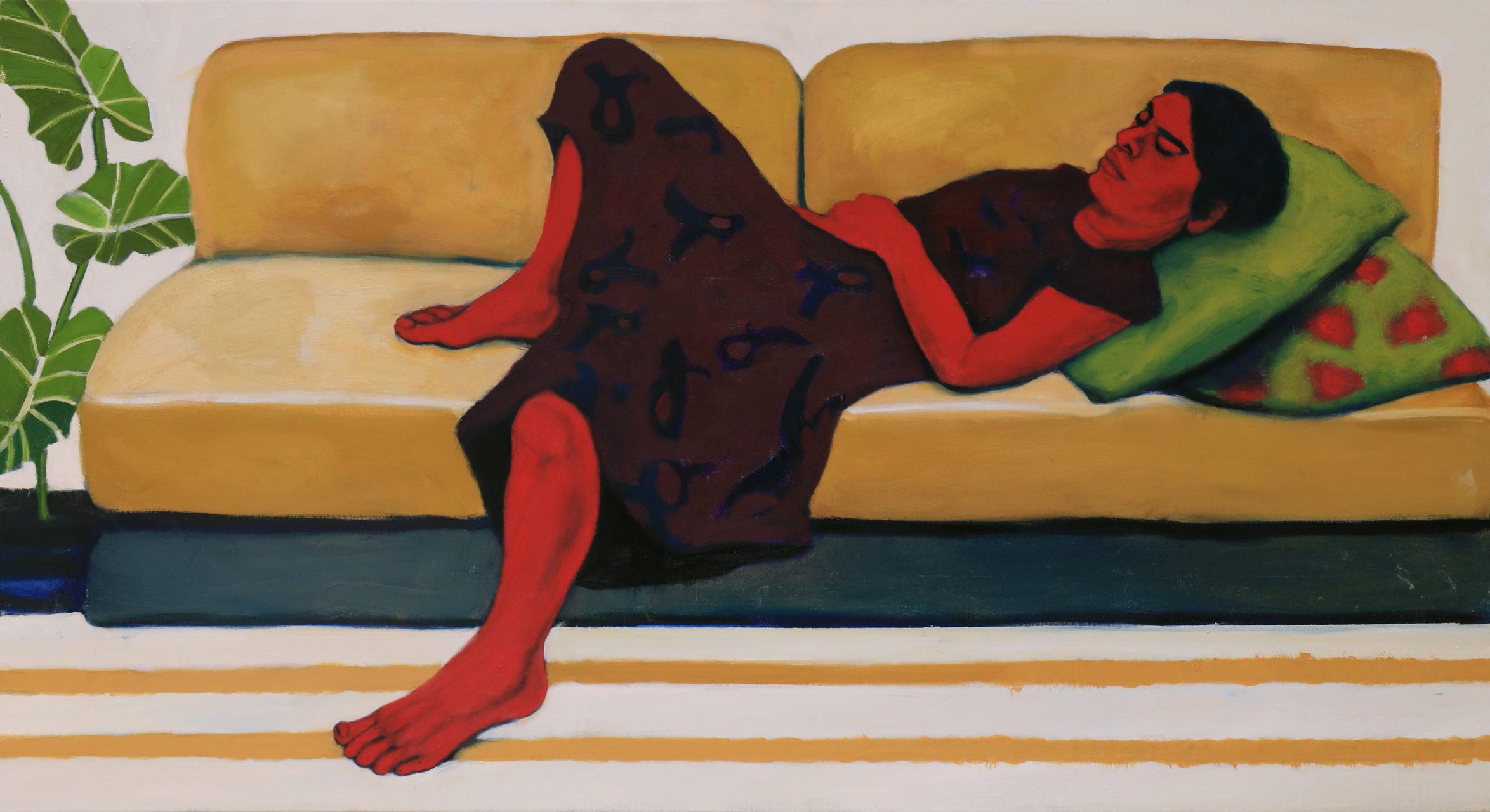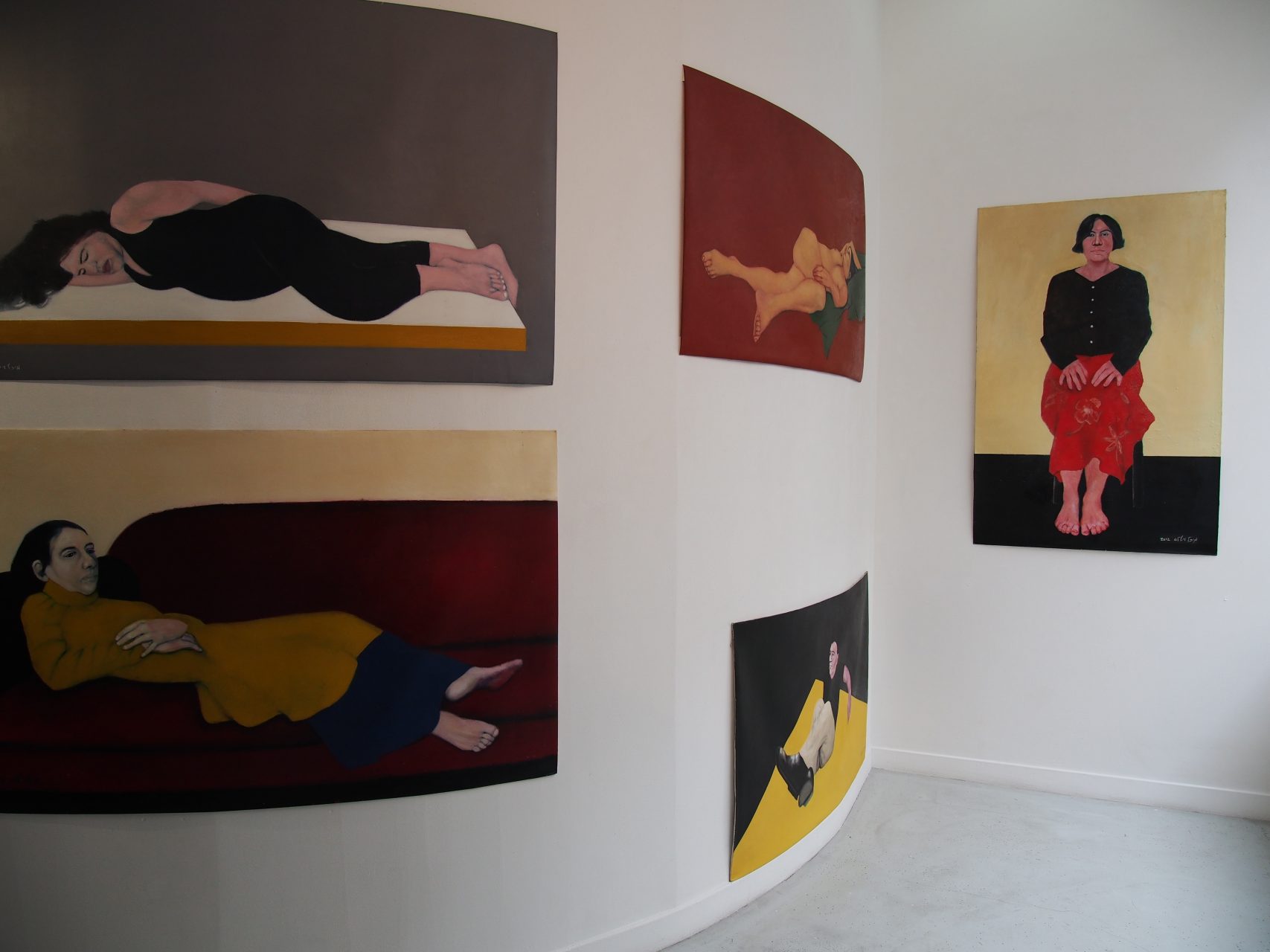 IN BETWEENERS
From 22 January to 5 March, 2022, Mémoire de l'Avenir presents a group exhibition titled "IN BETWEENERS", around the works of 14 artists who are questioning intergenerational links with various contemporary topics, some are particularly linked to migratory paths, and, or are simply in echo with their intercultural associations and realities, that are outcomes of their inheritance, as integrated part of their new shaped distinctiveness or formed identities.
The exhibition project began its exploratory journey in 2021, at the Artists' Museum in Givatayim, Israel. This first volume entitled "On the table" – "Crossed perspectives for a new vision of Morocco" was initiated by Rafi Barbibay, Israeli artist and curator of Moroccan origin, in collaboration with the Israeli artist Doron Polak, curator of the International Artists' Museum in Israel since 1993 and co-curator of the project. The premise of this multidisciplinary event is the establishment of diplomatic relations between Israel and Morocco and the consequent opening of a cultural programme between Israel, Morocco and France. The intention of this first chapter was to offer a more complex and richer vision of Moroccan culture in its entirety, and of the Jewish culture that originated there. The exhibition and the series of conferences, gathering artists and scholars, aimed to try "to understand the deep links the exist between (often) the unspoken past with the visible present and future aspirations".Rafi Barbibay
Participating artists: Avi Ezra, Benni Efrat, Dafna Shalom, Etti Abergel, Eyal Assulin, Fae A. Djeraba, Jack Jano, Joseph Dadoune, Judith Anis, Moran Asraf, Nadou Fredj, Nesrine Mouelhi, Nitza Genosar, Roei Greenberg
For more information click here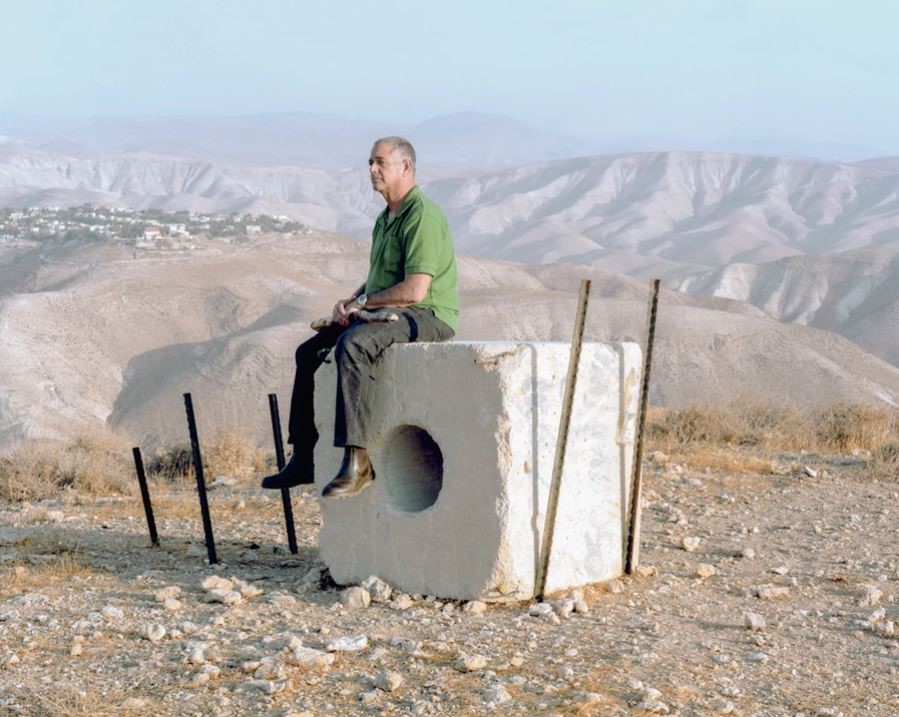 LIVE EVENTS #1
Held on May 12th 2022, LIVE EVENTS #1 christened a new cycle of events focussing on performance arts and music within Mémoire de l'Avenir's gallery space in Belleville, Paris. Curated by Ashley Molco Castello and Margalit Berriet.
Performances by artists :
MARIE PIERRE [ambient live]
Marina SMORODINOVA [performance/video]
Charlotte COLMANT [performance]
Eloka SOM [dj set house/experimental]
For more information click here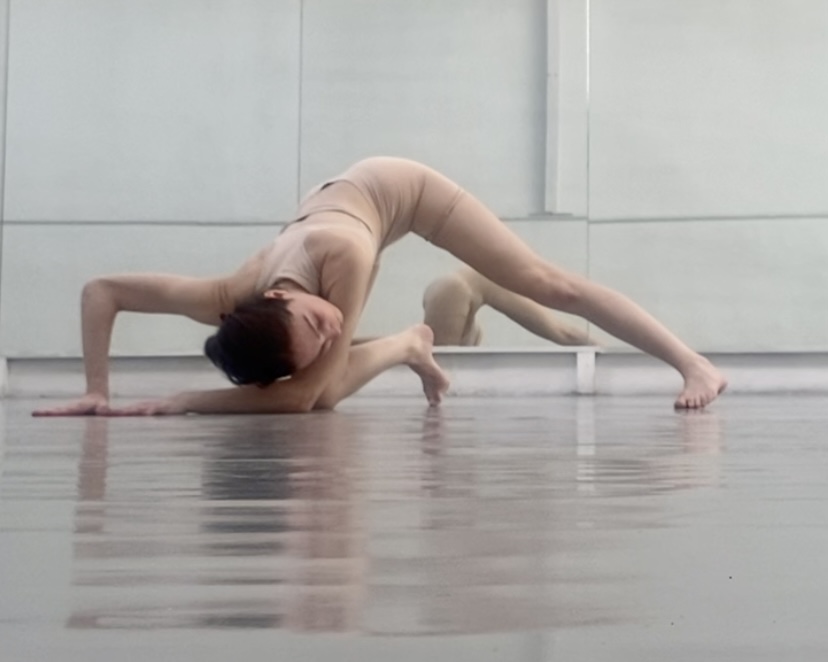 LE CABARET DES ÉCRIVAINES
In the continuity of its literary events, the PARLEMENT DES ÉCRIVAINES FRANCOPHONES (Parliament of French-speaking women writers) will invest Mémoire de l'Avenir's Belleville exhibition space on Wednesday June 8th 2022 at 45/47 rue Ramponeau in Paris. Mémoire de l'Avenir is pleased to welcome ten female authors for an evening of readings that will take us across genres (poetry, short story, essay, novel) and the five continents of the globe.

A joyful encounter set to music and movement by three guest artists: Alexia Traore (dancer, visual artist), Morena Campani and Joséphine Lazzarino.

The Parliament of French-speaking women writers aims to make the voice of women writers heard in the world. Follow all their news by visiting their website here.