Call for Contributions: Disruption and Integration, two driving dimensions of sustainability
HAS Magazine launches a call for contributions for its sixth issue to be published in January/February 2023.
The goal of HAS Magazine is to discuss pressing topics through the analysis of a wide range of themes in the humanities, the social sciences, and the arts. Conceived as a magazine for the broadest possible range of readers across disciplines and domains of creativity, research and experimentation, HAS offers a space for staging the most enlightening, imaginative, and socially relevant interactions of the humanities and the arts.
Our aim is not simply to report on existing ideas or to reproduce art that examines issues of importance, but to contribute to the achieving of actual progress in cultural exchange and transdisciplinary collaboration, namely through publishing ongoing humanities and arts research and experimentation reports. Information, education, creativity, communication, and thought provocation will be merged, in order to provide a platform for positive change in society—local and worldwide—with the help of the humanities and the arts. We connect curious readers with enthusiastic writers and practitioners willing to work to improve upon current global challenges, through demonstrations of how the humanities and the arts can have an impact on society.
HAS Magazine is an initiative of the Humanities, Arts and Society project, chaired by UNESCO-MOST, the International Council for Philosophy and Human Sciences and Mémoire de l'Avenir. HAS Magazine endorses the goals of UNESCO and CIPSH, as stated in their constitutions, and namely the current sustainability strategy promoted by the BRIDGES programme within UNESCO-MOST.
We welcome contributions from scholars, researchers, critics, artists, and any interested parties who find the above aims important and would like to be part of the project. HAS Magazine is a transdisciplinary publication and texts should be written in a language accessible to a broad, non-discipline/expert audience, while keeping the rigour of conceptual and performative expressions, which will be blind peer-reviewed. HAS is not a commercial venture and is available online for free in English, French and Chinese in order to reach the broadest possible audience. Due to the non-profit nature of the publication, HAS welcomes contributions on a voluntary basis.
The published contributions include essays, reviews, critiques, interviews, artistic projects, video and photo reportages, and news. The editorial committee is constituted by members of UNESCO-MOST, the International Council for Philosophy and Human Sciences and Mémoire de l'Avenir.
Politically biased or discriminatory content will not be accepted. Promotional or commercial content should be avoided.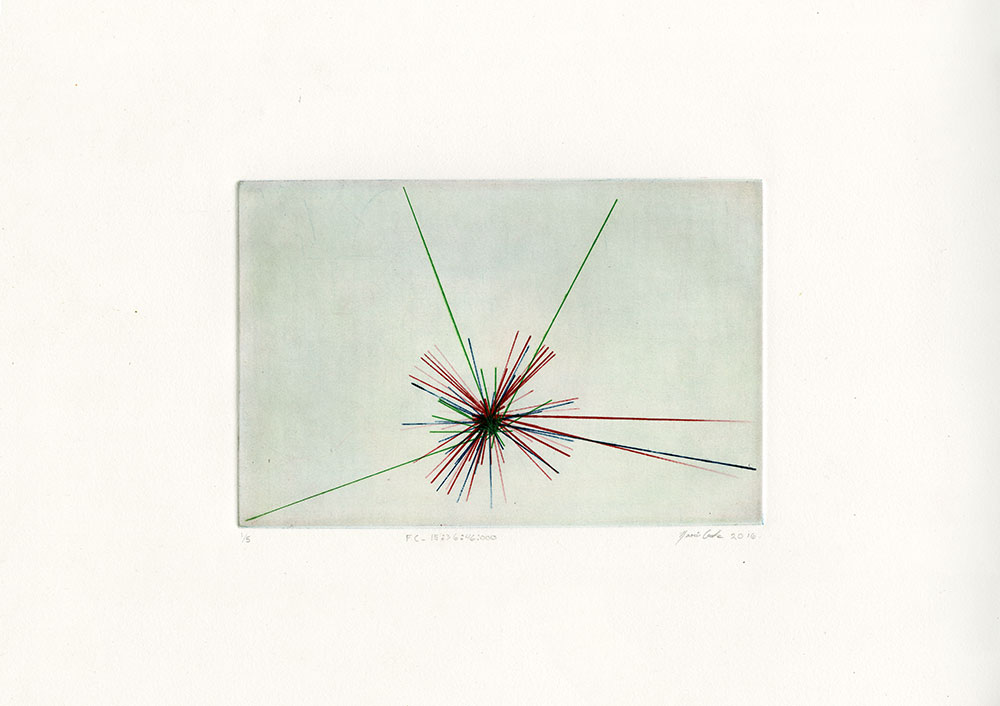 More information about the theme
Disruption and integration are two vital dimensions for the sustainability of any system, as systems are never static as a result of their evolving nature. They are made up of dynamic and transformative interactions as well as characterized by equilibration rather than by equilibrium.
This issue of HAS is an invitation to examine and rethink these interactions in economics, sciences, natural environments and or human territories, the arts, as well as in sports… It is a proposal to consider existing or invented systems, from ontological, epistemological, sociological and aesthetical viewpoints.
Disruption, understood as a movement that disperses energies and matter, might be opposed to integration, an action that concentrates. Disruption is an interruption within an existing system, while it is also, in parallel, an act of anticipation and regeneration of components within a given system, as in all generative schemes.
Disruption appears when a system is no longer capable of accommodating novelties, thus entering in a mode of entropy. Without disruption that challenges its frontiers, a system would die.
However, disruption per se does not secure a system's continuity: this depends on the capacity to reorganise the dispersed and novel components, into a new mode of existence.
Integration is one of its tools, acting as a means of convergence. A system can only progress when it allows external, unexcepted factors or unanticipated elements to evolve within it.
Each network is complex, as it encompasses a number of diverse systems, and because of its continuous search for stability and of self-evaluation, must find a way to integrate possible external factors. The motivation of any system is to happen, to endure, but not to serve any particular instant of the system.
An interruption is often caused by inventive, creative, natural or evolutive occurrences, shifting away from certain common standards.
Generative Mechanisms of disruption are naturally embedded in systems are natural process akin to any routine. A rupture is always required in progress, to keep an invariable and cyclic drive, either by means of man-made creativities and/or by natural course of things.
Integration then, is the act of incorporating these foreign elements or dynamisms into a constituted whole, a process by which several entities are grouped into a common unit.
Although disruption is not a guarantee of the future, it is a condition for transformation.
A system can be composed of different foreign exterior elements, united, or within itself evolving or simply in evolution, continually attempting to find an equilibrium, through harmonising destructive and integrational operational functioning.
The capacity to confront Disruption and Integration is essential when looking at them as two sibling factors playing a role of incorporation and amalgamating of elements that are composing a system.
The alien elements (external or forged within the system, through mutations) that are often agents of disruption, become throughout the process of integration, a cohesive and progressive factor of the whole.
The humanities and the arts are forms of integration and disruption within all sociocultural or natural (eco)systems, as imagination and creation are, and are disturbing and integrating factors in all existing schemes.
GENERAL REQUIREMENTS
Contributors may submit texts in English or French.
Contributions should not exceed 3000 words in length and may include 3-8 images – minimum 300 dpi
Contributions may also be presented in video (MP4) or audio formats (MP3).
Citations and references should use the Chicago-style.
Submissions must be accompanied by a short biography (100 words) and abstract (100 words), should be sent to magazine@humanitiesartsandsociety.org.
For questions and more information please write to contact@humanitiesartsandsociety.org
The deadline for submissions to HAS 06 has been extended to early 2023.
IMPORTANT: All proposals will be reviewed blindly by HAS committees and staff. To ensure fair and unbiased reviewing, all submissions must be anonymised and may not include, either explicitly or by implication, any identifying information–e.g., name, institution/organization, etc. This policy also applies to any supplementary or linked material. It is the responsibility of the contributors to anonymously present their work and guarantee anonymous browsing of external material. Submissions violating anonymisation rules will not be considered for review.
Send your contribution twice in the same email:
one anonymised (The submission must use the following file name : HAS06-titleoftheproposal-date)
the other named (the submission must use the following file name : HAS06-titleoftheproposal-date-author if collaborative and co-authored pieces must include the name of main two authors, e.g.: HAS06-titleoftheproposal-date-author1-author2)
Work will only be accepted if all of the above requirements are fulfilled.
Please find the Upload Editorial guidelines here.