Caroline Perrin is the head of AC Matière, a wall art studio that she created in 2003. Before embarking on the great adventure of materiality, she was an investment banker in London for ten years. Driven by her entrepreneurial spirit and her passion for architecture, she reinvents the classical art of wall decoration to transform it into contemporary creations. Accompanied by a team of twenty or so collaborators, she invents exceptional decoration for the world of luxury. Her creations are always on the borderline between decorative art and wall art as they blur the thin line between the two.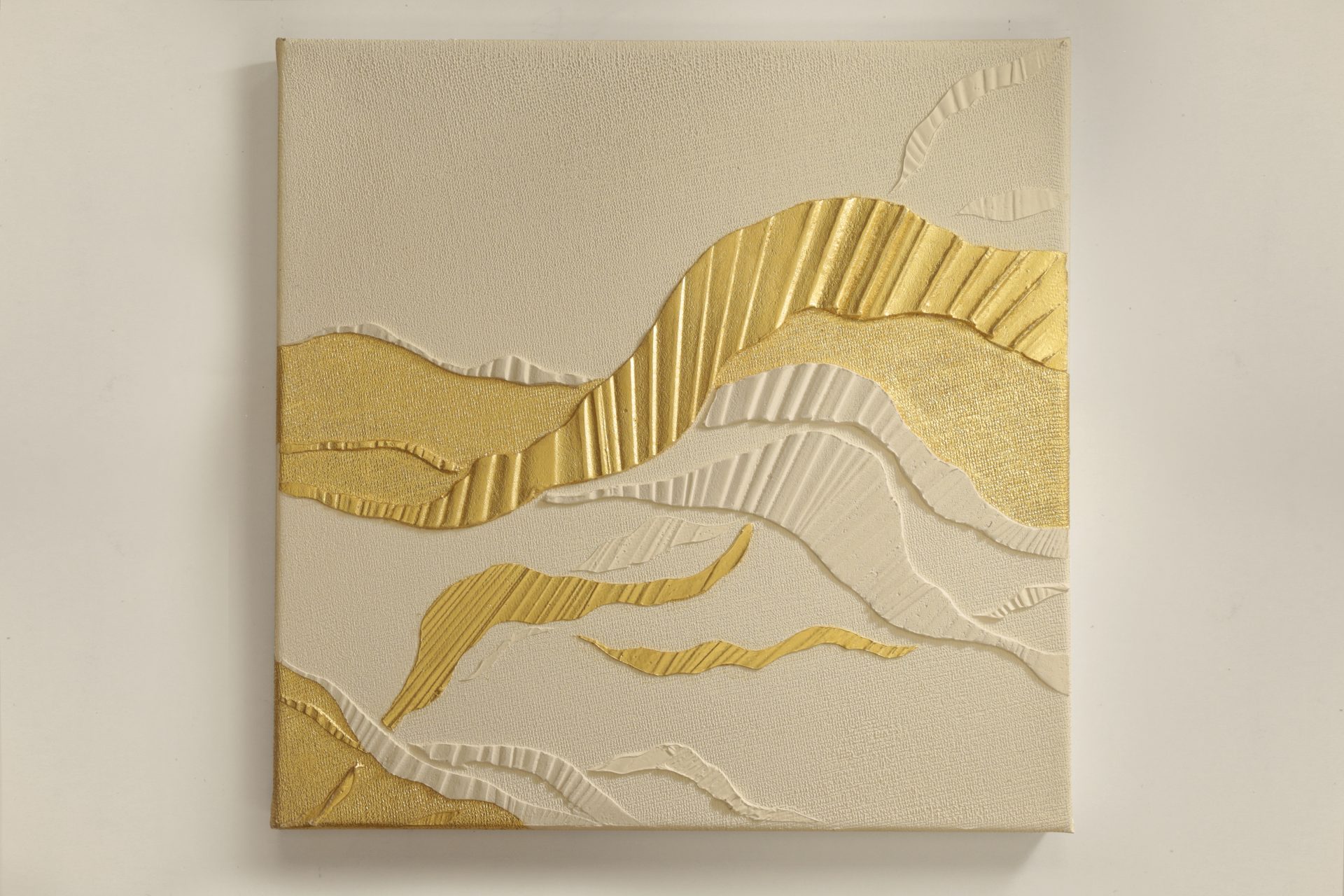 What brought you to found AC Matière in 2003?
I fell in love with decorative painting, present in the world of theatre and cinema as well as in certain places with old-fashioned patinas.
Its incredible techniques, the quality of the tools used and the creativity used were often extraordinary, but the generally the very rustic rendering concealed the work that had been done. The decorative arts did not really meet their public: one of its biggest handicaps was its cost, given the large number of hours of labour involved to obtain, in the end, a product that was not refined enough.
Anastasia Piatakhina, with whom I created AC Matière, had just finished the FEMIS (Ecole Nationale supérieure des métiers de l'image et du son) in the set and decoration section. At that time, I was working in finance and frequenting the most luxurious and trendy places in London and New York where I saw sets made with fabulous techniques. It was also a moment where I wanted to leave banking to work in a more creative field and I became convinced that by reinterpreting the techniques and modifying the colours to make the sets more contemporary, there would be a new market to conquer.
The colours in decorative painting are traditionally natural pigments – sienna, ochres, very beautiful but very strong 'Italian' colours. I was very fond of Amsterdam, Venice and St. Petersburg, three cities where the reflections of water and light, the colours that fade and wash away in the water, give beautiful patinas.
Our desire to work in architecture, to create an independent structure, our taste for freedom and adventure and the intuition that we succeed in doing things differently in this field are at the origin of the birth of AC Matière.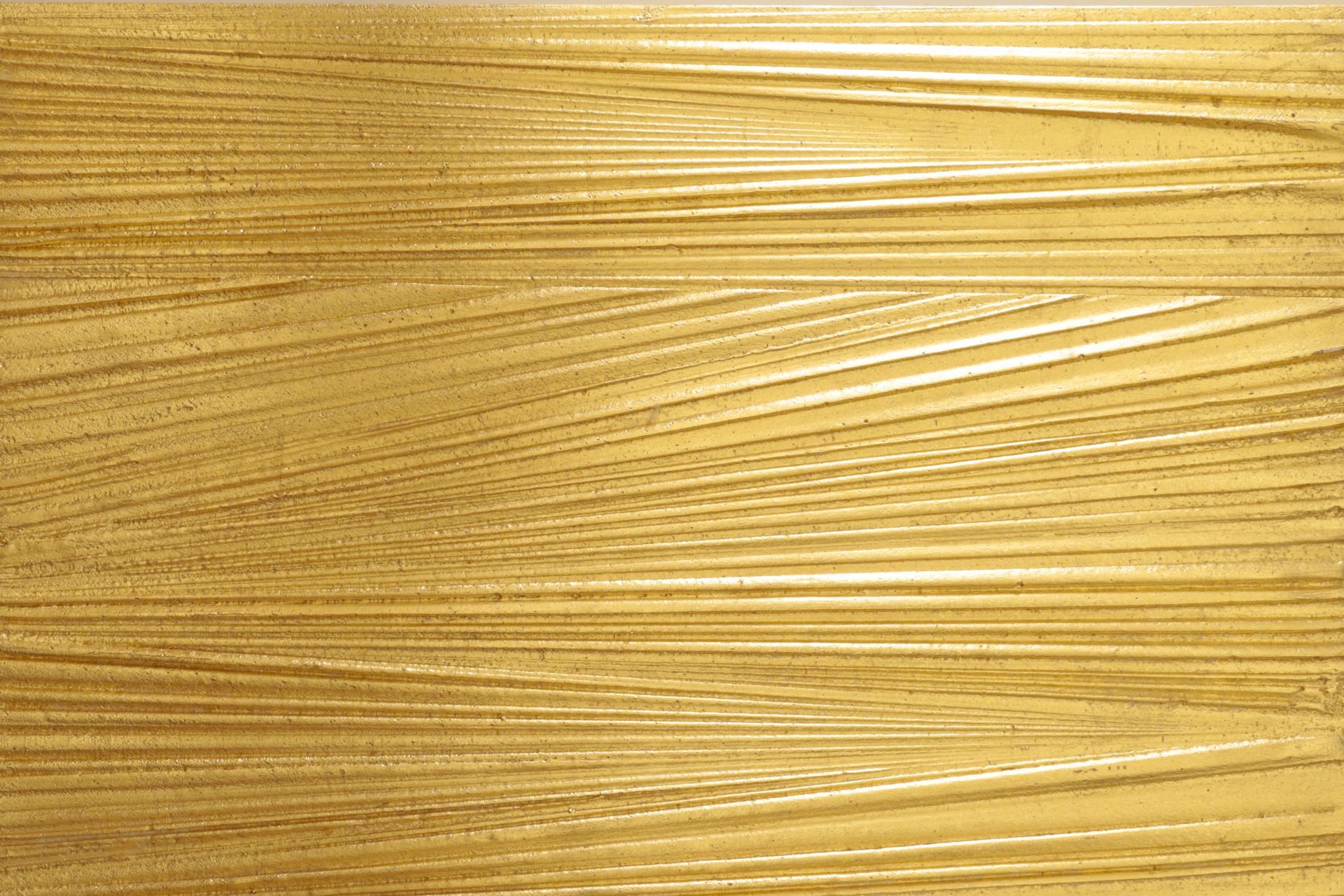 Writing Matières d'exception in 2011 provided you with the recognition as an expert in beautiful materials, to meet the best material designers, but also to position yourself differently with your clients. Was this book a real turning point in your relationship with your clients, in your perception of materials, in the creation of new materials?
This book was born from a meetingwith the editor Olivier Wittwer, at the Maison et Objet fair in 2009 , where I was exhibiting. He told me he wanted to publish a book on different materials and after many discussions, he suggested I write it. Having never written a book, I decided to talk my observations, what I appreciated and of my different meetings with craftspeople. Further I discussed materials – glass, metal, textiles – which are, in my point of view, exceptional. I tried to explain what I liked about a material, its beauty, interest or its emotional potential. It became a book of abstract inspirational photos for architects, designers and art directors. This allowed me to meet the people behind these different materials, such as the glassmaker Bernard Pictet, whom I had already met on the Guerlain project on Rue Tronchet; Alain Ellouz, who works with alabaster; the lacquerer Mireille Herbst; Stéphane Léo, who works with glass and metal; Francesco Pasanetti, who specialises in concrete. The result was harmony, a common sensibility or similarity that showed the work of a community of contemporary artists and craftspeople.
This friendly community, with whom I share the same aspirations and clients, has also obtained, thanks to the book, more visibility.
The book was a real turning point for me.It marked a period of learning and studying, that not only sharpened my eye but also gave me a certain confidence and, subsequently, legitimacy. The success of this project had as a direct consequence that my clients' understanding of my work. Indeed, I could perceive things as they did and they had the vocabulary to discuss to plaster, glass, wood or metal with me.
I wrote a new edition in 2017 in a more affordable and accessible format. In this text I further improved the writing and deepened what the thoughts around the intentions that go into my work, such as my relationship to creation.
In the field of mural art, your creative gesture is not restricted by any technique or constraint. How do you manage this creative spontaneity with a team trained in traditional decorative mural art techniques? Would you say that there is a form of exchange in terms of transmission from you to them and vice versa?
When I started AC Matière, I was in the creative process and not at all in the execution. It was by observing the people who worked at the Atelier and by exchanging with them that I learned and had the desire to use the tools differently, to appropriate the gesture of creation and to learn techniques such as the making of a plaster or the mixing of colours. The traditional techniques upheld by the workshop's craftsmen are intended for restoration, I was free to adapt them and develop them for my contemporary projects. On the composition of products, I had both a chemical and pragmatic point of view. I contacted certain paint or coating laboratories myself to ask them to make new products. They ended up delivering them to me so that I could do the tests myself. Today, I have my coatings made directly in the factories. I also have tools made. But I will never know how to make a fake marble like a student from a decorative art school like Van Der Kelen in Brussels.
I also learned to have a sharp eye with the architects and designers who were my best teachers: the artistic director of LVMH, Patricia Grosdemange, with whom I trained my eye, Stéphane Zaleski of the Alberto Pinto firm, the teams of Peter Marino and Chanel, the artistic directors…
Is this exchange different when you work with craftspeople or with an artist such as Anne Lopez?
I consider that AC Matière brings the three essential components for the creation of exceptional craftsmanship together: decorative painters trained in the best schools, an excellent technique and the eye of art directors and architects who give direction.
In order to give AC Matière a more artistic scope and to move from a beautiful know-how to an assumed artistic dimension and sensitivity, I had to bring in more artistic personalities who could have a critical input regarding the commissions.
The arrival of Anne Lopez in the team, who has great talent in drawing and a great mastery of composition, was a way for me to enrich my vision and to confront myself with a sensitivity different from my own.
She's into delicacy and I'm into energy. She works on finishing touches, detail and nuance, whereas I am more into intention, sketching and artistic imperfection, even dissonance. Our meeting and the confrontation of our two worlds is fantastic: I master the material and the large format, she the drawing and the detail. When we work together, we are in a state of exchange, creative joy and sharing, which allows us push our limits.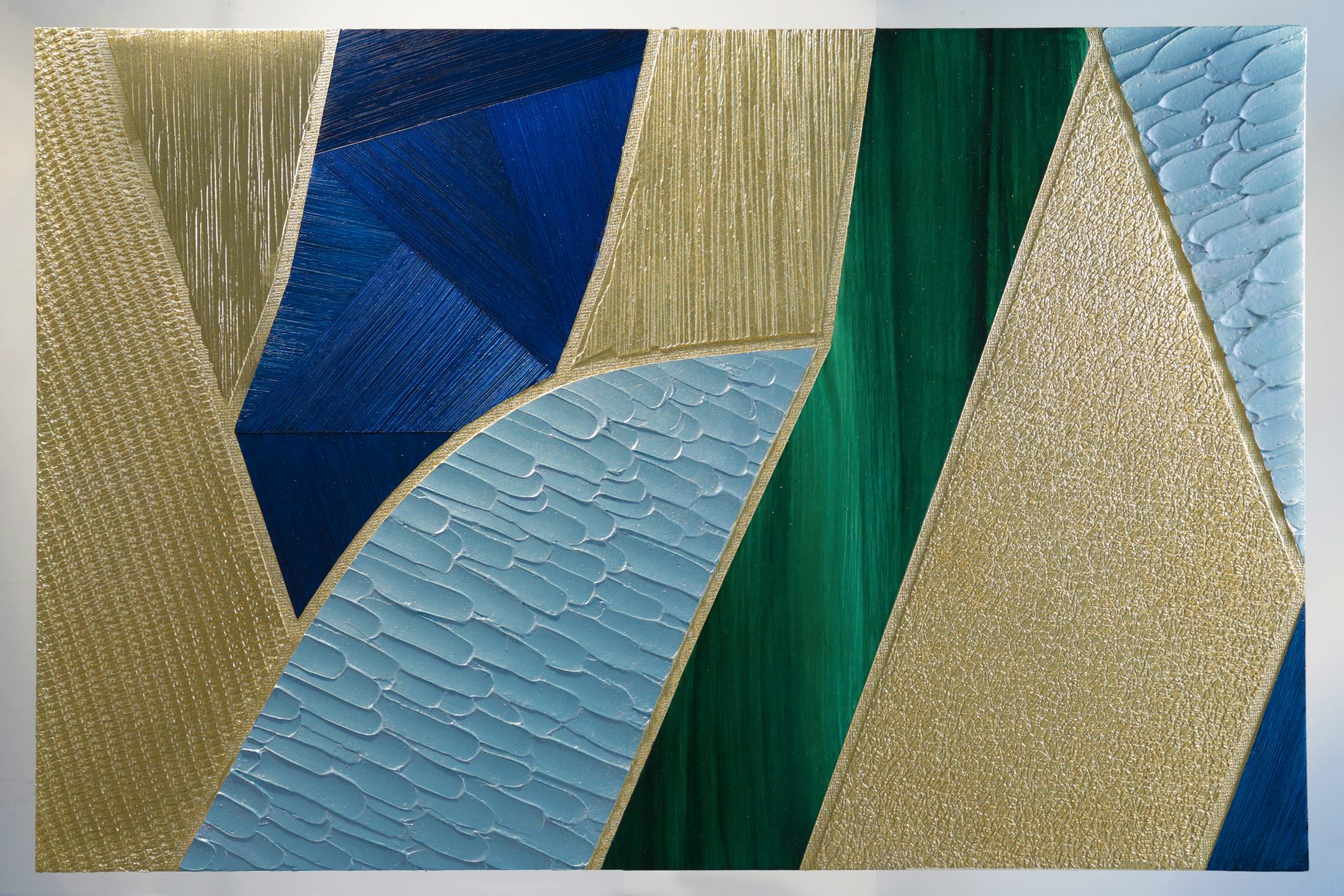 Can you tell us a little more about your creative process?
Most of the time, I create from a "brief" which often starts with a meeting in the studio. I interpret, without any preconceived ideas, the desires, words, and, photos or samples the clients brought. This "brief" may consist, for example, of wanting to revive Chanel's or Chaumet's jewellery windows or the decor for the launch of a new product. The "brief" can be as succinct as "For the Chanel jewellery windows, these are the jewels we are going to show. You have free rein." From there, I gather all the information, start to visualise and it slowly take form thanks to the thousand tools, glitter, products, colours, powders… that I have gathered over the years.
A "brief" can just as easily ask for the invention of a colour that doesn't yet exist, as for the architect François Marcq who wanted a very matt, very rough, grey natural coating for a private flat in the Marais. He couldn't find the right colour because the one he was visualising didn't exist yet. To create it, I went to visit the flat to understand the colour that was needed by immersing myself in the style of the place. Before obtaining the grey that the architect wanted, we had 25 samples made by a laboratory.
AC Matière created the "nude" colour for Guerlain which was to be the "ideal" colour for a make-up powder. We also created and had made a grey for Dior perfumes which is referenced and present all over the world. We are able to find the right colour when it does not yet exist and still is very abstract concept. The work of the wall art studio dedicated to luxury is to capture the contemporary spirit and make it tangible and visible. Luxury is that which does not yet exist and which sets the trend.
Sometimes I follow my own desires, whether it is motivated by a "brief" that will lead me to side road or it is from tools found in DIY shops – a rake, a winter veil, a fishing net, a rope… – or even tools that I have created myself, such as a 4-metre long comb.
When I have a new tool, I feel like a child who has been given a felt-tip pen and an unusually large sheet of paper, who will create in spontaneous, childlike joy, a bit like the painter Cy Twombly who makes paintings with scribbles like children. The bigger the tool, the better, like the four-metre-long comb that I created. While I am looking for my tools, I think and visualise the future project in three dimensions.

What is your connection with nature in your creative processes?
The link between nature and my work is indirect. Above all, nature stands as a reminder to recharge my batteries, to be in harmony with the universe, to keep my natural spontaneity, to be attentive and creative.
Transforming natural materials into works of art?
It does happen, for example when working for Chaumet in London, for whom I have made large concrete country-like panels with prints of elements of nature, I went for walks in the forest and collected juniper and other foliage to include in the creations.
In your opinion, what is the difference between decorative art and art?
There is a fine line, but it is more in the intention than in the execution. Decorative art is there to create beauty and positive atmospheres that bring well-being and joy.
Some craftsmen may have a strong artistic sensibility but their know-how participates in the enhancement of a product such as fine jewellery, beautiful bags, a collection of works of art… Craftsmanship is always at the service of a place, a product, an architect.
There is one subject that is particularly close to my heart, which defines my work: artistic imperfection.
Most of the time, exceptional or luxury craftsmanship seeks perfect mastery of a process or flawless execution. As I am looking for a creation that transmits an emotion, I find that this often involves the imperfection of the gesture. The fact that I work with rather lively materials such as malleable plasters, the gesture of the brush, the comb or the trowel will give emotion to my work, keep the trace of my passage, of my hand. The craftsman, through his gesture, brings the sensitive, the emotion back into contemporary decorations. This imperfection of gesture is the sign of a human presence in the work. This is what architects come to AC Matière for.
I also think that the line between craftsmanship and art lies in the state of mind in which we create our work. We often put a little extra soul into it!
Do you believe that the creations of AC matière have an impact on society?
No, I don't think so. But on people, yes, I hope so. I would like people who look at AC Matière's creations to feel good and be amazed by what they see.
Tell me about your craziest project.
Decorating a wall that measured 25m high by 10m; putting gold leafs on the ceilings of a ballroom for an Indian architect in New Delhi; the decorations on the walls of the Chaumet boutique in London done entirely in a workshop in only a few weeks – Covid obliges! The 3000 m2 penthouse of the Odeon Tower in Monaco or drawings inspired by Jean Cocteau for a private individual also in Monaco… And soon more than 500 metres of custom-made fresco in the Duo Towers in Paris for Jean Nouvel.
Caroline Perrinis the author of Matières d'exception, published by Vial in 2011
and Matières et savoir-faire d'exception published in 2016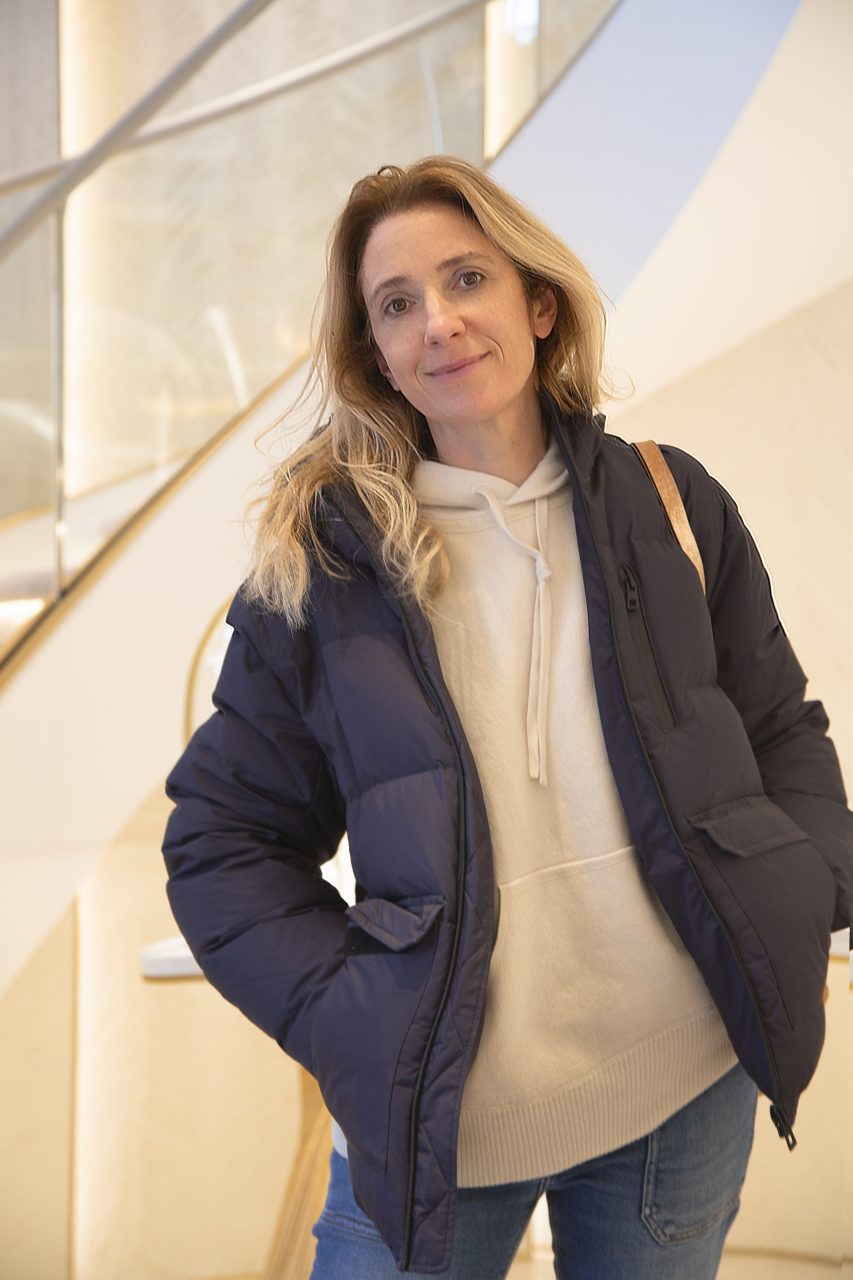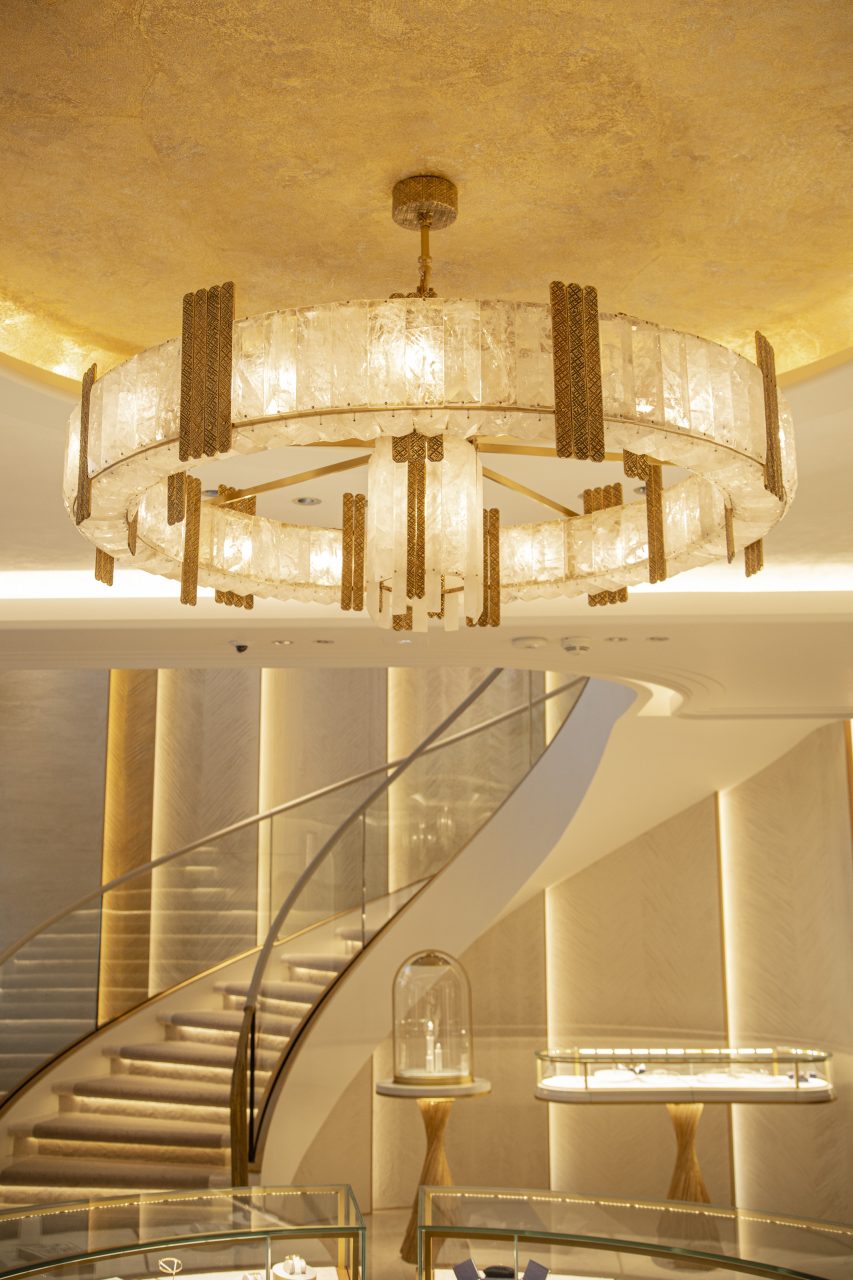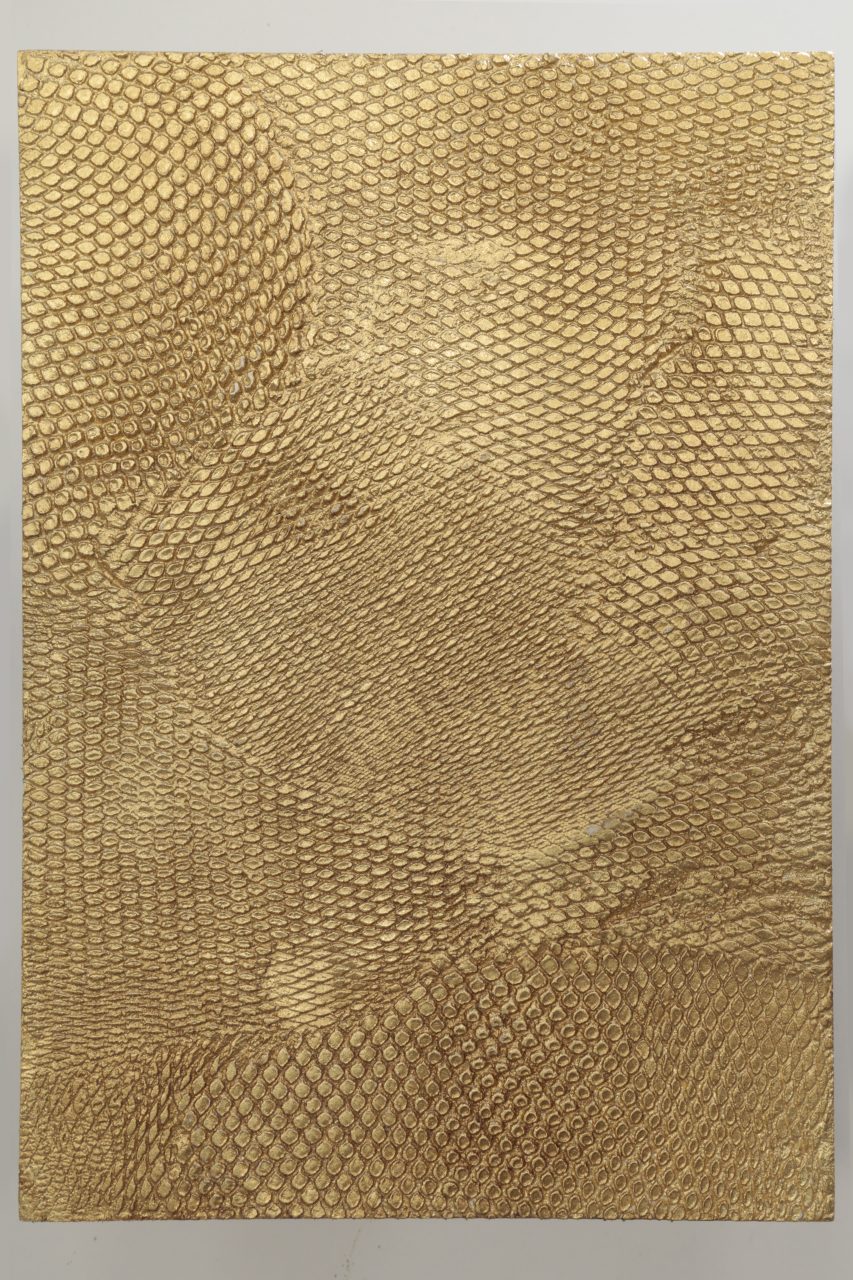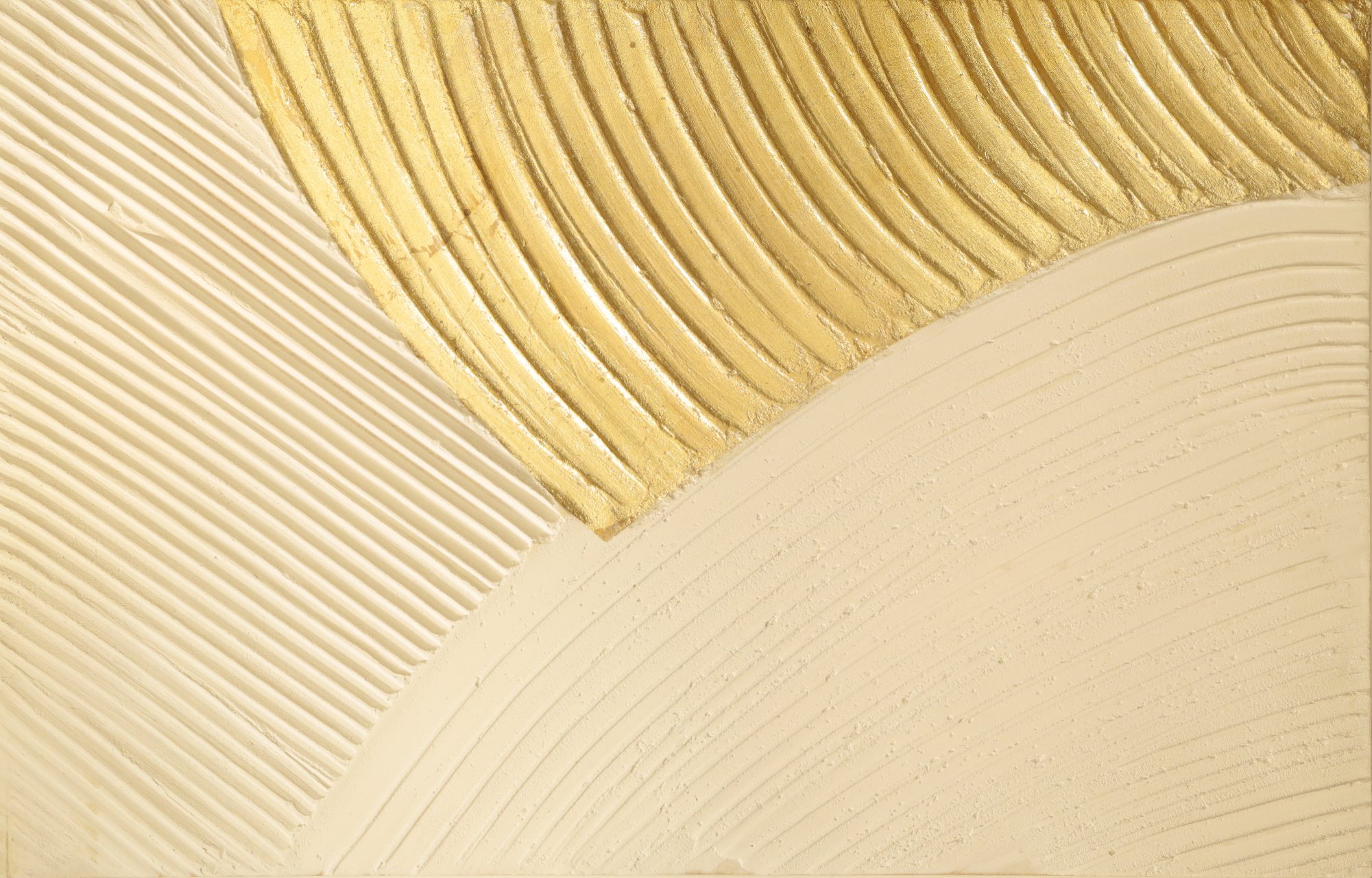 Photography : William Duchêne